Drbuzz:
The post you pointed to was from 2008, that was a long time ago. I recently retired my original jib on my TI, that sail was originally a Hobie kayak sail that I had purchased in 2007, and was pretty beat up when I modified it to work as a jib on my TI in early 2010 ( increased area to 40 sq ft).
Yes it looks like crap and most of the clear window has cracks in it, but it still works, I just use it as a backup these days since I designed a better wing type jib ( more efficient). I know I have over 5000 hard sailing miles on that jib since putting it on the TI, and it was pretty shot with I would guess 1000 miles on my oasis, then one of my revo's before going on the TI.
Whenever a new rip develops on the clear I just cover both sides with 3m packing tape ( the window is mostly tape now lol).
Letting the sail luff violently is what causes it to break down, literally one minute of violent flapping is enough to destroy the Mylar. I suspect this would apply to any sail on any boat or sail.
One of my big spinnakers has no window and I simply can't see what's in front of me when it's out (bad idea) so I don't use it much.
I really have had no problems with my Hobie mainsails, but then again I know not to allow them to luff violently, and if a crack develops, to cover both sides with clear tape right away.
Here is a pic of that same sail on my Oasis (circa 2007-2008)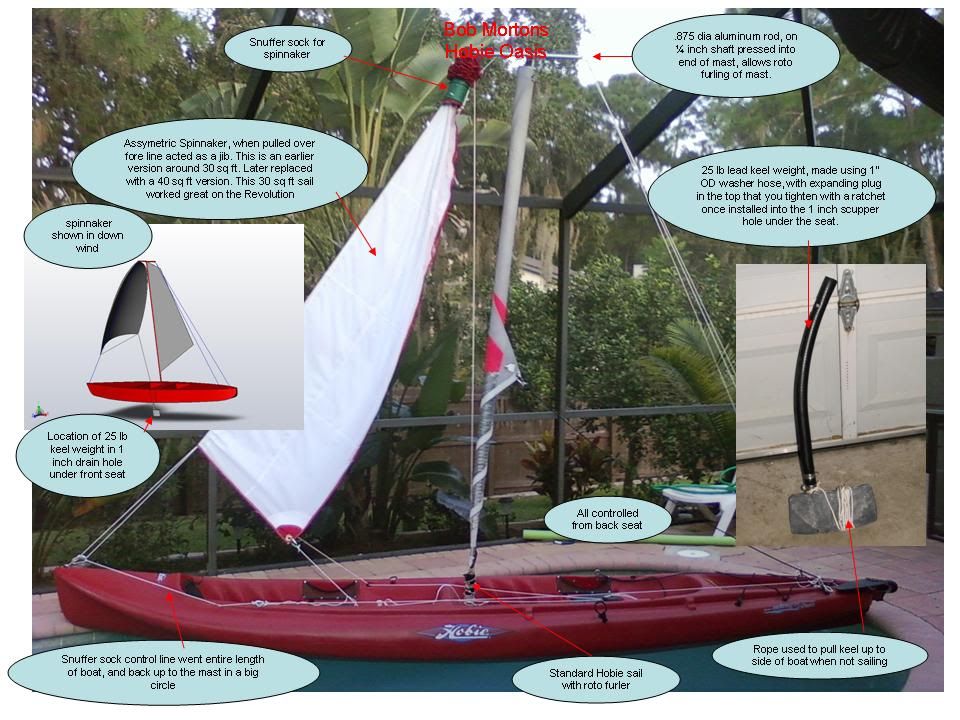 Here is the same sail on one of our Revo's (circa 2008-2009)
Here is a pic of the same kayak sail modified to work as a jib on my TI (circa 2010)
Here is the same Hobie kayak sail (circa 2012) (on it's 3rd TI)
Here is a pic of the wing sail that replaced that old Hobie kayak sail (summer 2013)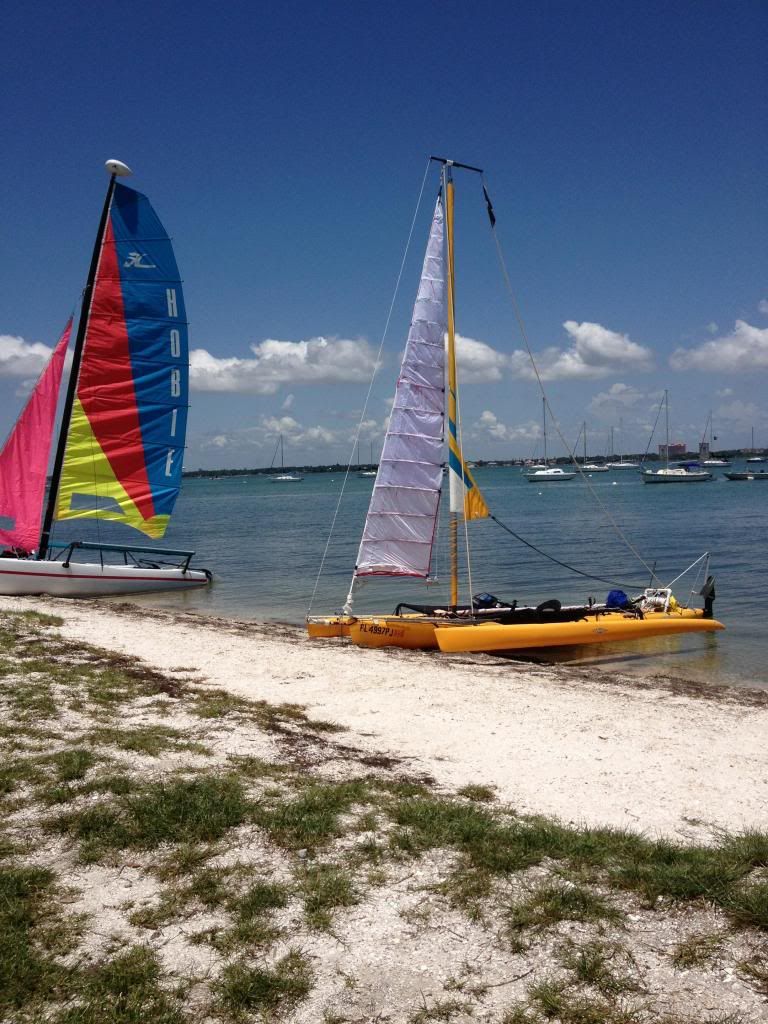 Same new replacement wing sail in kayak mode
So they do last if you take care of them.
Hope this helps
Bob