Hi,
If you look at the picture posted by LovesNumbers, you will see that the rear hatch has two small holes (which are not in use in the photo) right by the hinge. If you put a small piece of rope in a loop around there, you can do what I do. I run the small rope in a circle through there, tied tightly with knots, and then I tie the handle of a mesh bag to that rope.
Personally, I don't use the rear hatch for much, other than a safety kit. I don't want to have to open that hatch on the water as any big wave can come over and fill the boat.
Use the front hatch for things like keys (but keep in mind that the front hatch is water resistant, not water proof) and if you need extra storage, you can do something like this: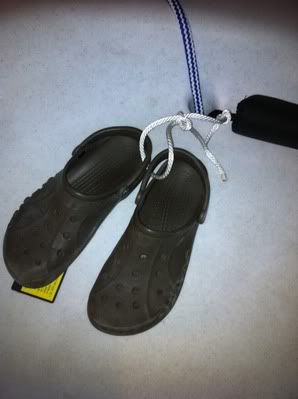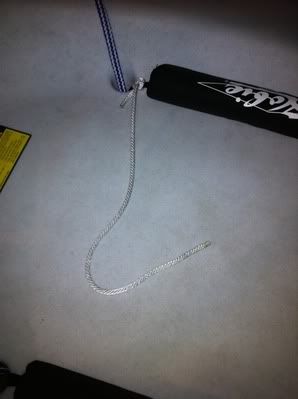 In the image, you'll see I tied my shoes to the rope, but you can tie a dry bag, or anything else to it. I find that using a dry bag is much better than using the small rear hatch, and it allows me to access my gear without risking flooding the boat.
Congrats on your new purchase. It's no 16, but I bet you'll use it more!