I've made a lot of progress on getting the boat ready to sail.
I disassembled and cleaned the rudder assy and it now works smoothly.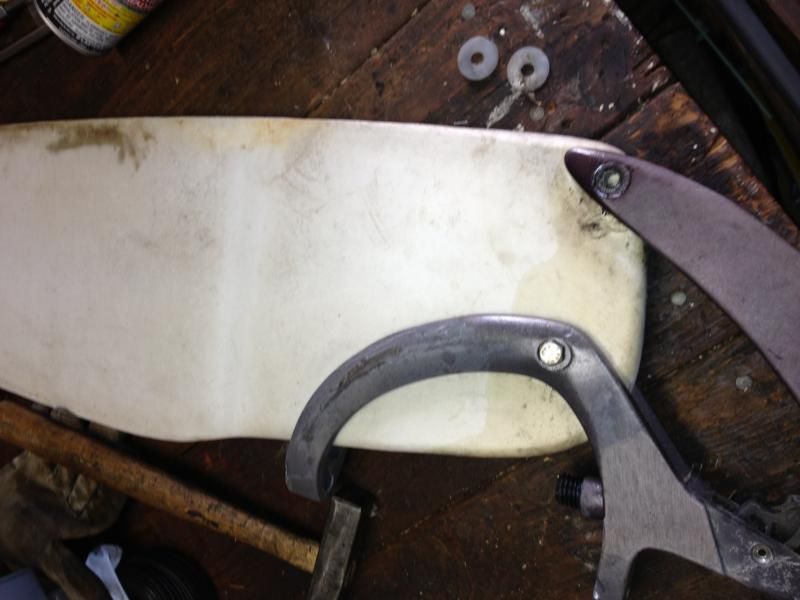 I plastic welded the crack in the transom. I embedded some screen into the plastic to act as "rebar", sorry no picture of the rebar. The weld is not pretty, but I expect it to last. I used a plastic welding iron and a heat gun that I adapted a funnel to in order to narrow the flow of hot air.
Before: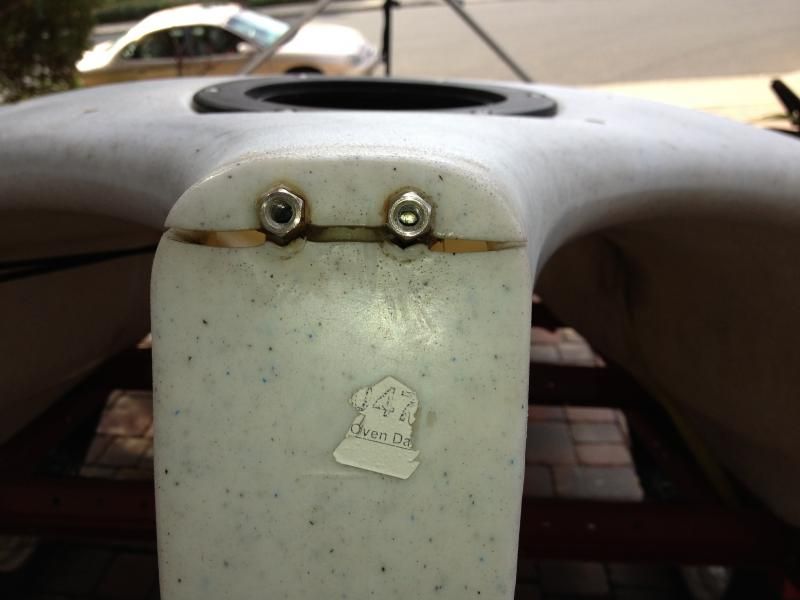 Welded: I did sand the weld to make it look a little better than it looks in the photo. Unfortunately the iron tends to burn the plastic and discolors it as a result.
I drained the mast float and installed a screw to plug it.
I replaced all 4 lifting handles and will install new hiking pads (2 of the 4 are new) this morning.
All lines have been replaced. However I do have a question about the bungee that tensions the righting line. I attached both ends of the bungee to the righting line, but I don't think this is correct. May someone describe or post a photo of the proper attachment?
The old Viking hatches don't seems to seal and I don't want to drop $100 on the upgrade hatches. Who has a solution for this? I was thinking of finding large o-rings or cutting a neoprene gasket.
I hope to get it on the water today if we get some afternoon wind.
Update: We got the Bravo on the water last night (12/2/13) and we are really happy with our purchase.