My version using shield purchased from Bob.
I don't sail as much as Bob. Due light winds, use with no sail, and to fishing I wanted quick disconects.
Here's were I pinch the middle section. I used a plastic pull tie to secure one end of line.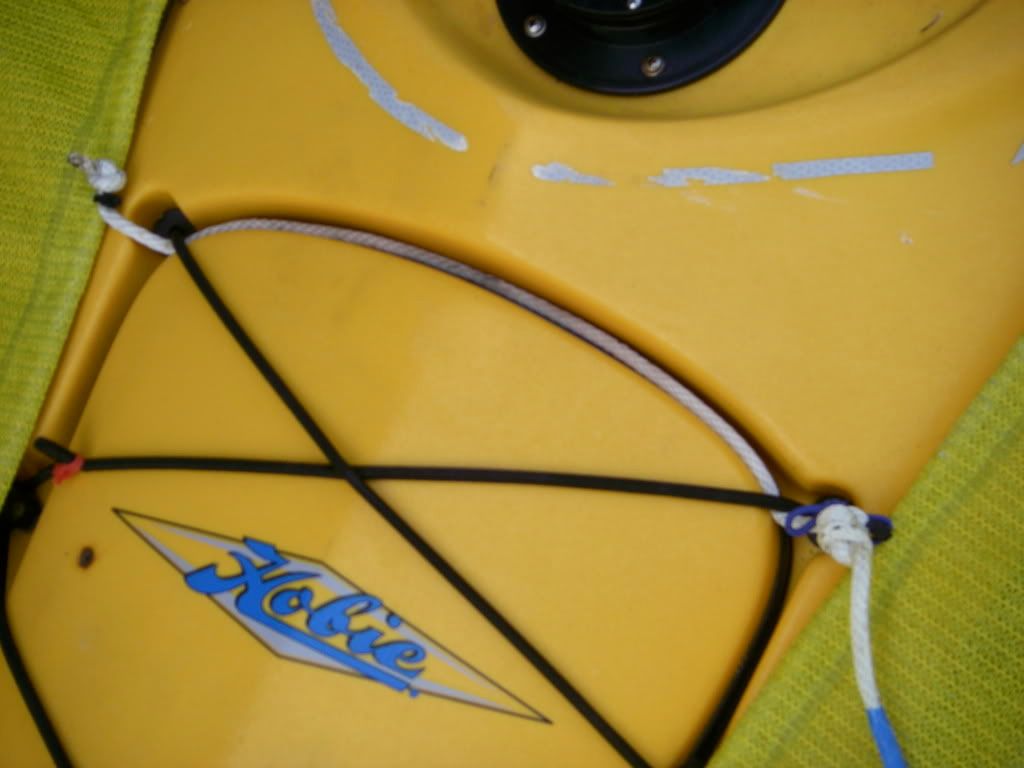 At the other end I used a tie to secure a woman's hair band. (will probably replace with heavier duty spongee loop). Then it becomes a simple matter of spreading it to pull the knotted line through.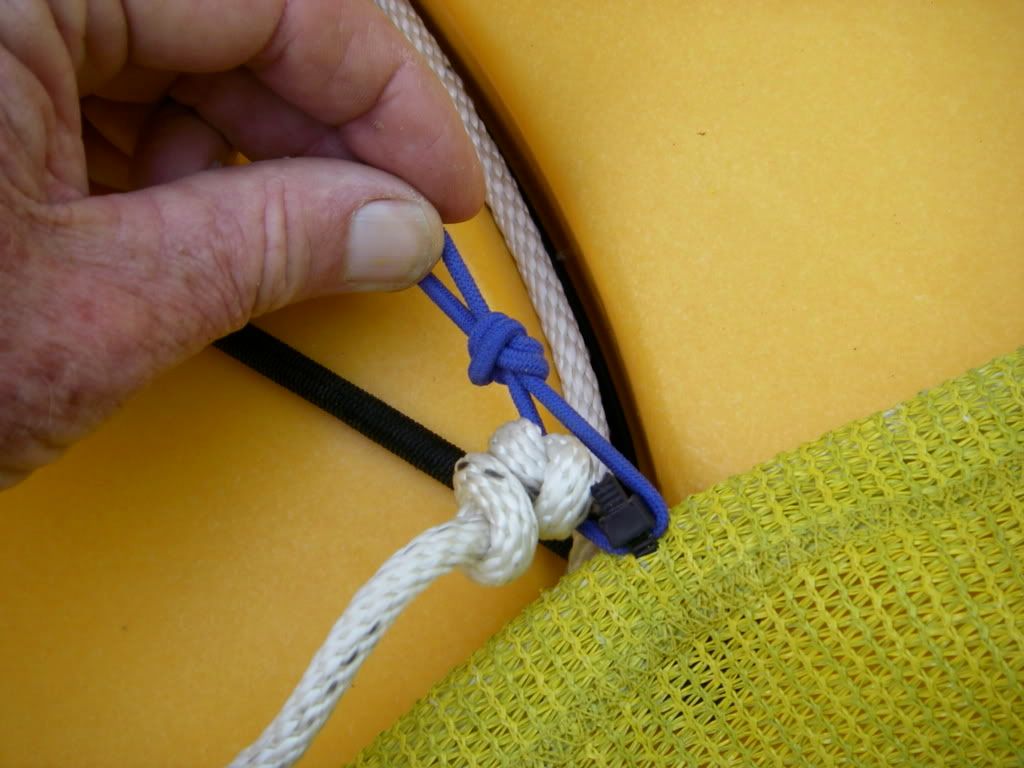 For the ends I used Bob's ball trick on the port side. The stbd was so hard I couldn't get to with a screw in nut. So I just used the existing fitting.
The trampoline fish carrier and pulley system for big ahi (100+ lbs) I'll post later. I have it rigged so it doesn't interfere with the shield.
I'll do testing this week.
If you a non sewer like me, let Bob'swife do the work. It's well made, and she includes a pre threaded string so you can pull your lines through.
Thanks Bob. Give your wife a hug fo me.
Aloha
Dan