OK, Last season we had the bracket at the foot of the sail tear through. while furling around the boom
The bolt rope on the rear foot of the sail is ripped open as wel
l.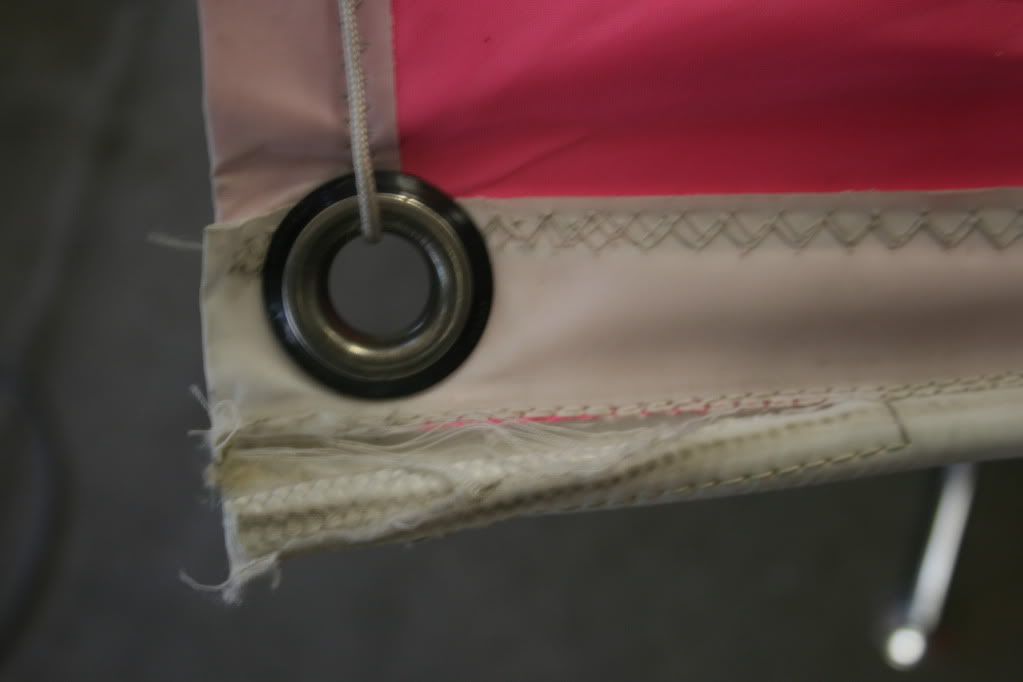 What is the best way to repair? As far as materials and machinery are concerned We
have
the technology...We
can
rebuild it!
we just don't know how?
And WTF is this for? I had never noticed it before and I have NEVER seen an....um..."leech tensioner?"
P.S. video of the super trailer coming soon!!