Hey Ya'll
The weather around here has been very nice for this time of year at around 78 degrees and since the Mrs's (missus'es ?) were off doing family obligations, the fella's and I went out for a pedal paddle romp on the good ol American River.
This river is only 2 blocks from my house and I have lived this close to it most of my life. Whether swimming, fishing, rope swinging, skimboarding, bridge jumping , rafting, riding bikes, or just skipping rocks, the river has woven itself into a lifetimes worth of fond memories of good times.
There are several long stretches to kayak if you want to launch and head up river before turning around or you can do a point to point stretch of 26 miles with two vehicles. If you are ever in the area be sure to check it out from the seat of your Hobie
Have fun out there
Kepnutz
Heading upriver with Lucas doing Navigator duty
Ric and Rusty getting it done with a traditional SOT
Time for a sandwich soda and some chips.....
Rusty had his puppy chow ready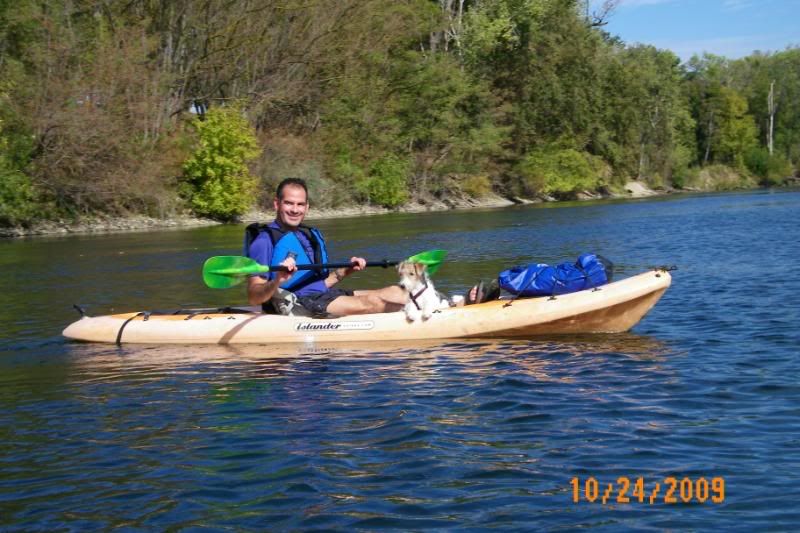 Gettin ready to move on
Head West into the wilds..deer,turtles,birds and river otters marked the way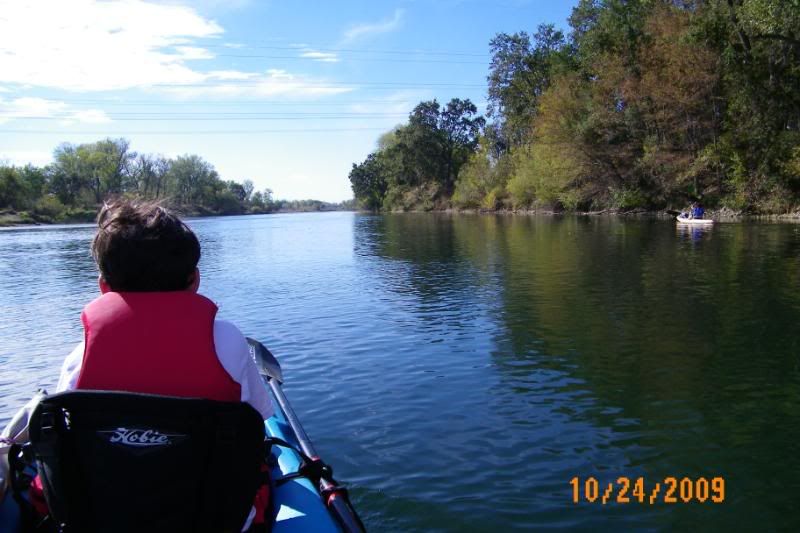 Beached on duck island to stretch a leg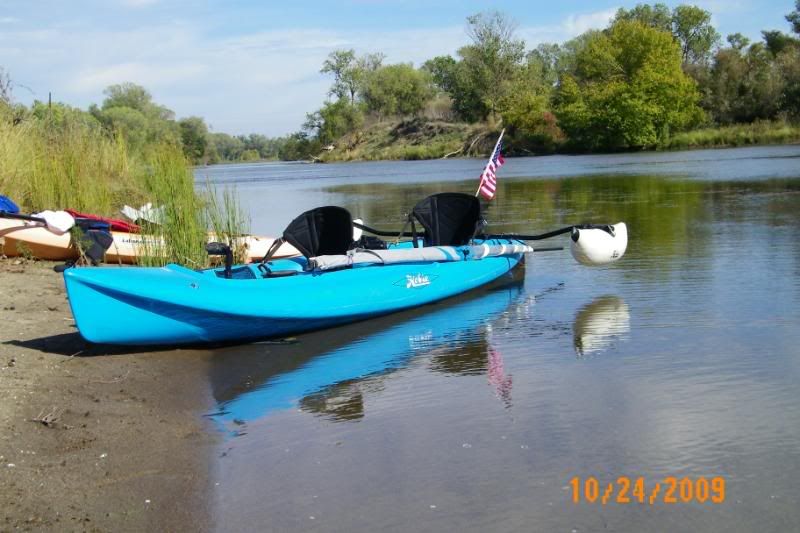 Stella Blue
Our navigator "Officer Lucas" soaks up the rays.
Like I said skipping rocks , Ric with the days best skip, shows us how its done.
Dog will hunt...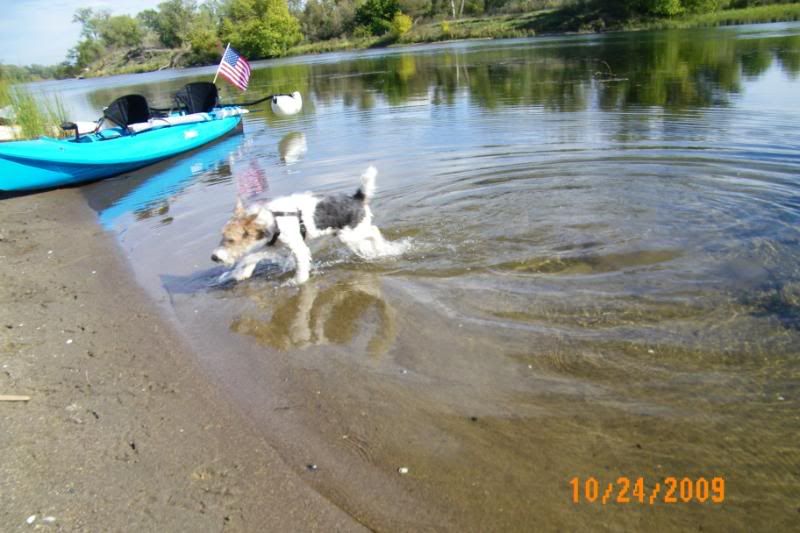 X marks the spot..looking for pirate booty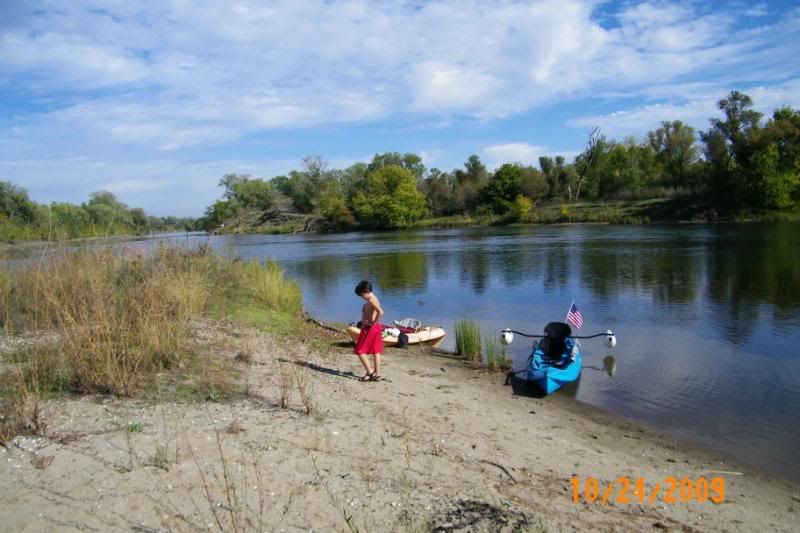 Hauling up anchor
Ahoy Matey's, Ric is doing the dog paddle
Heading back in
Thats all folks !!