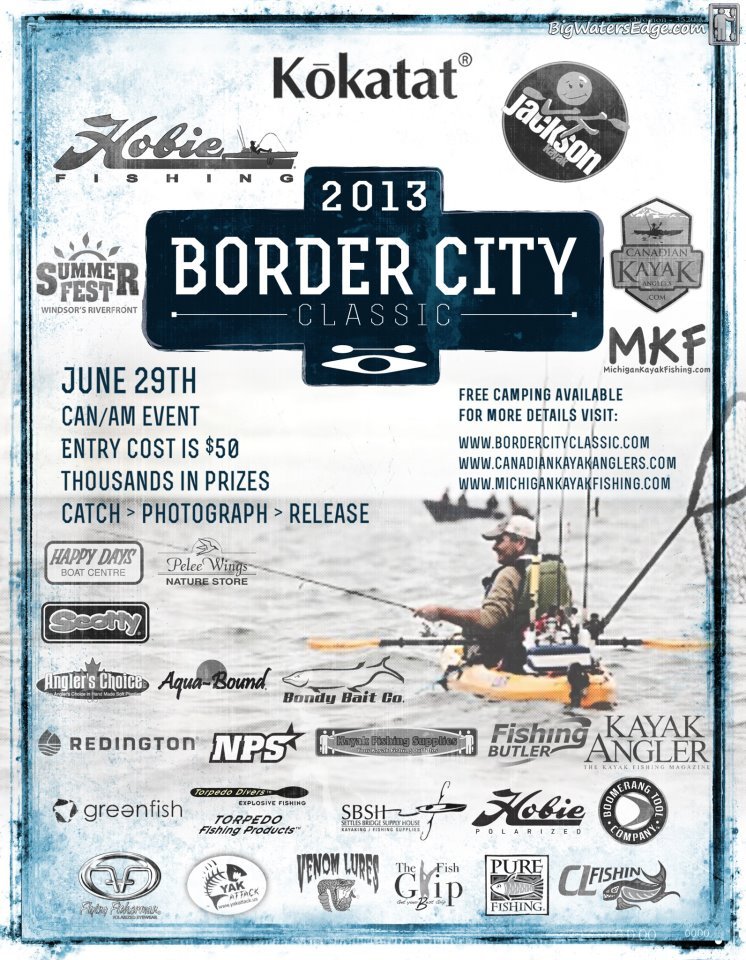 June 29th 2013 Hobie Boarder City Classic!
Can/Am Event
Entry $50 Bucks
thousands In Prizes..
Catch>Photograph>Release
http://www.bordercityclassic.com/
https://www.facebook.com/pages/Borde...65136916868379
___________________________________________________
I have quite a few Kayak Tournaments to juggle now for 2013.. a few overlap unfortunately..This is one I'm
really
trying to fit in..If anyone wants to stay at my fishing lodge in Canada during this event you are more than welcome..more infos to follow soon..(I need a Hobie kayak to compete in though..I cannot drive all my gear out from San Diego.. I would be more than happy to put up & outfit interested Hobie Anglers free here in San Diego & show them the reefs or Canada if any fellow Team riders want to soak a line on the other side too..
Captain Wade's Fishing Lodge / Canada