I shopped around and it seemd to me that most "dinghy" wind indicators are held together by wishful thinking. The exception seemed to be the "Wind Tels" that Tom Ray used:
http://www.davisnet.com/marine/products/marine_product.asp?pnum=01260
Good size and even work upside down. Around $24/pr.. My problem - I really wanted it mounted at the top of the mast. But I reallly didn't want to drill holes in my beautiful carbon mast and I didn't want anything chafing against my beautiful new sail (the fact the the mast top is free rotating makes these things iffy anyway). So I think maybe I can attach something to that little mast cap/strap holder on the top of the mast (which is also free rotating). But the dang thing is the most minimal piece of plastic (glass reinforced nylon I'm guessing) you ever want to see. Not enough meat anywhere too screw a 4-40 screw into.
So I came up with 2 possible solutions (neither are tested yet). Plan A ("Keep It Simple Stupid"): backfill the hollow tube part of the mast cap with some plastic and drill tiny hole only slightly larger than the Wiind-Tel wire (which is 0.056") down the center and rely on friction to hold it in place. Since the first piece of "filler" plastic I ran across was a 1/4-20 nylon screw, and the hole was 0.24", I went with the flow and tapped the tube and screwed in the screw: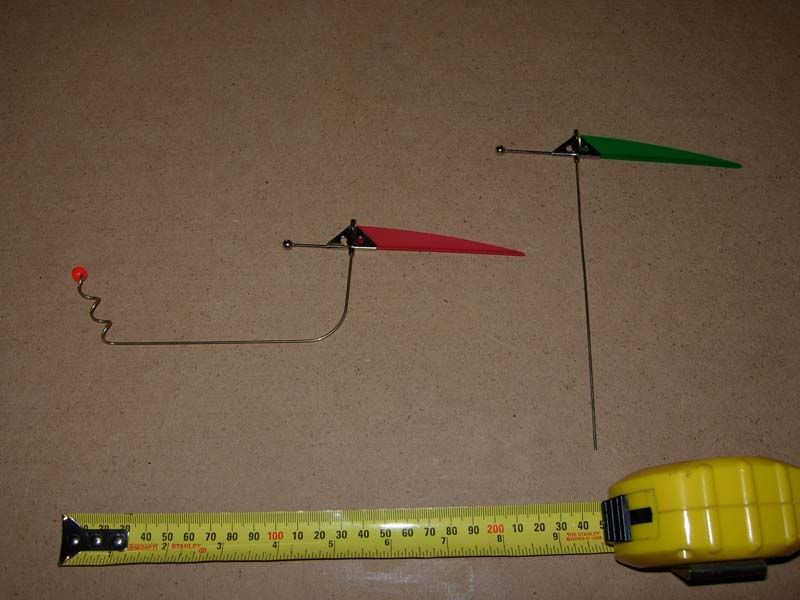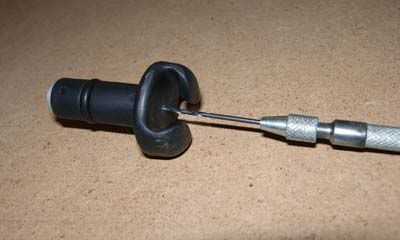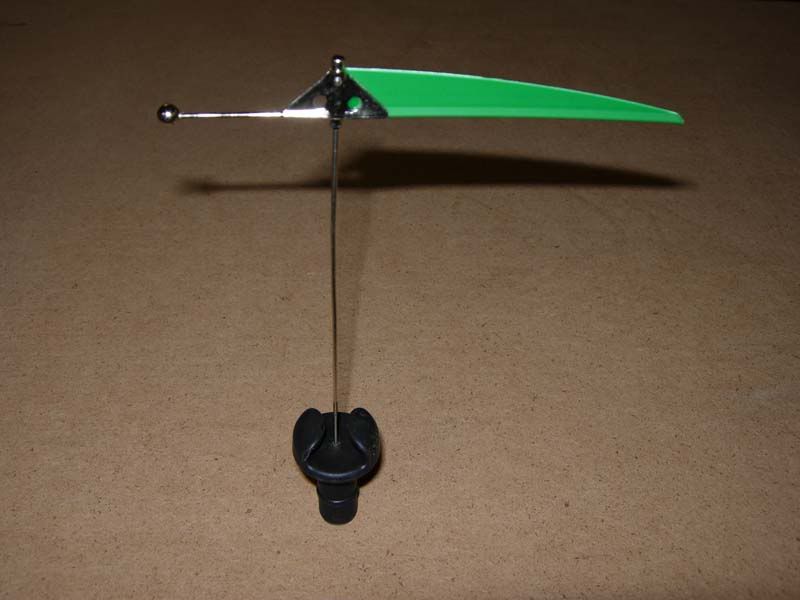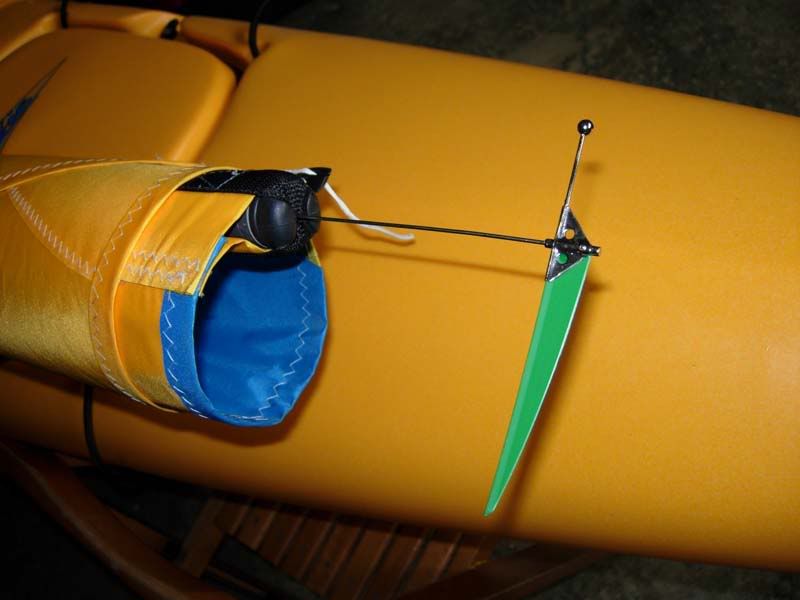 Oddly enough, this feels like it might work. The fact that the wire is poked throught the strap (and slightly bent) makes for good friction. The hard part was finding a tiny drill in an appropriate size (I didn't actually use the pin vise to drill with - it's just there for show-n-tell purposes).
Plan B (Fancy"): In case friction fails me, I have a backup. I "MacGyvered" the end of an Xacto knife into a pin vise, and shaped a piece of 1/4in. polycarbonate ("Lexan") to fit around the mast cap tube to hold it. Like the mast cap, it'd all be held in place by the sail itself, and the plastic piece would sit in the sail pocket. I know a simple tube with a set-screw in the side would work just as well, but what the hey.