Starting point: I want to build 2 hydrofoils that I can clamp on (with a belt) to either the amas or the main hull. The idea is to test how the AI reacts if you just lift the front out of the water when going fast. I have been bothered a little by submerging amas because they create such a big drag that it stops your next speed record
Also, I have no experience with hydrofoils, just experience watching youtube videos of other people having fun with them. So this project is to be taken with humor ... we'll see what comes of it..
I started at Home Depot with some standard framing hardware...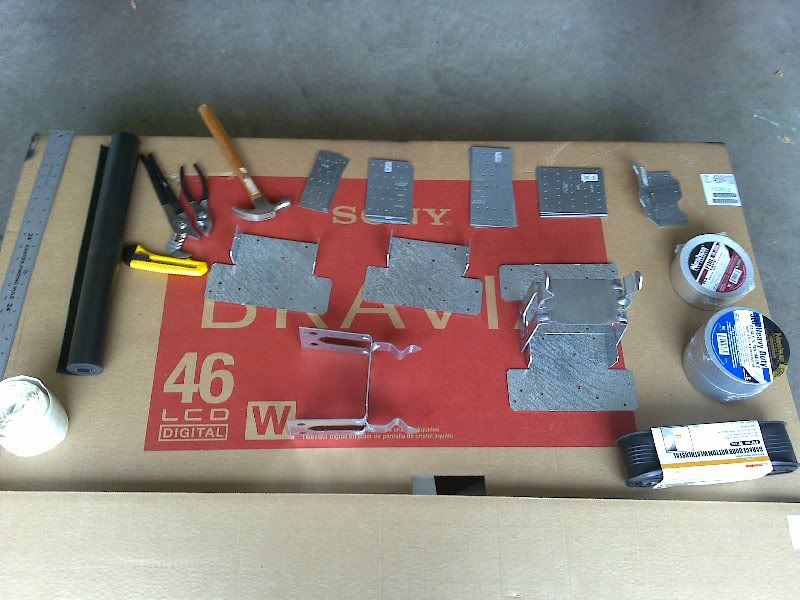 The main bracket is a post base. It is used to anchor a 4x6 into concrete, but it can also be used to fit an AMA on one end and attach a hydrofoil on the other.
With 2 twinposts, a tieplate, and 4 machine screws and nuts, you can already see what is coming.
After flattening the twinposts, it allmost looks done
Add some double sided carpet tape--- oh I love that stuff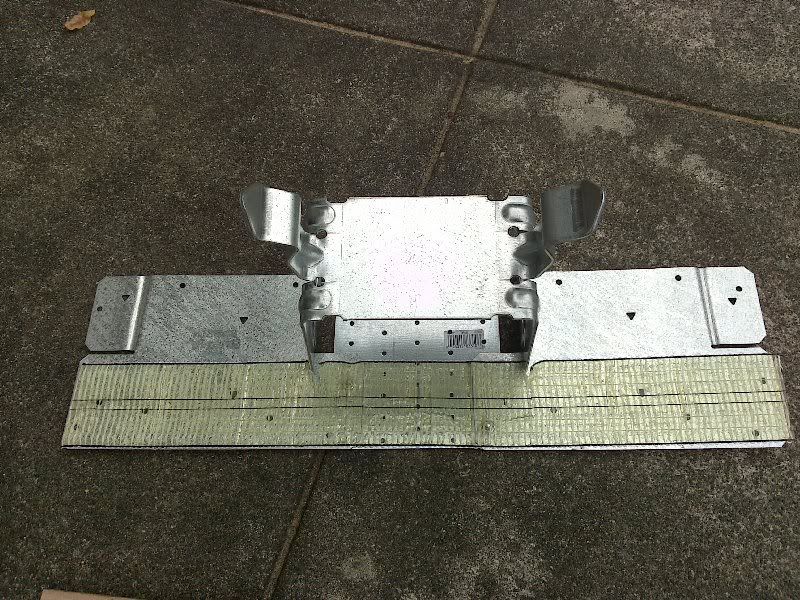 Time to build/frame a wing shape. Hydrofoils create lift in 2 ways: (1) angle of attack (for that you can put a flat board at a slight angle - like a water skier) and (2) foil shape. Constructed like an airplane wing, you can increase the distance the water has to travel above the foil compared to the distance under the foil. This creates negative pressure abobe the foil, thereby lift. So here I am trying to create a wing...
Of course I only had plaster at home... need to see whether this works. Otherwise I will have to get some BONDO or some marine compound.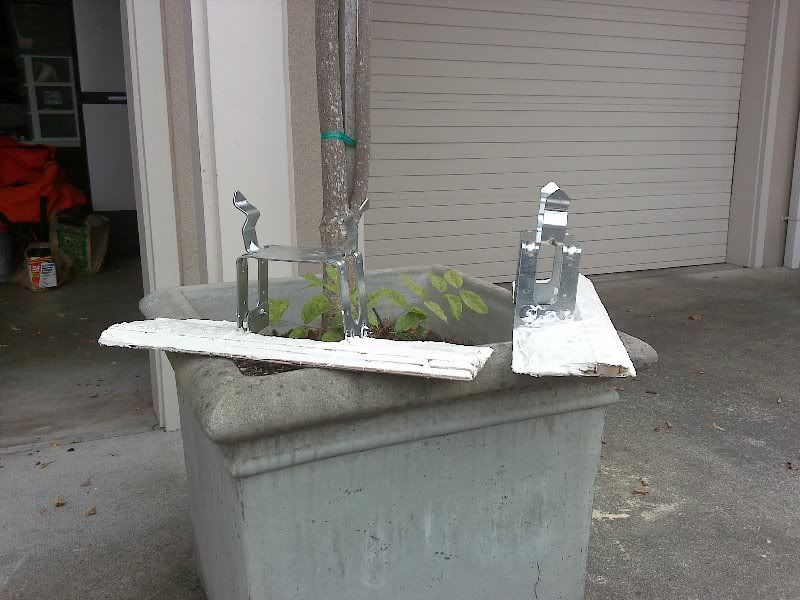 Used lot's of duct tape, non-skid padding, electrical tape, and garage door rubber stops to make this scratchy post base a comfortable shoe for the AMAs.
The next steps are to sand the filler and to create a skin over the foil. Right now I am leaning towards 1 round of duct tape followed by a round of water resistant foil tape. This may not last long, so fiberglass is on my mind
Please feel free to chip in...