rokraider wrote:
Don't know whether this has been covered before, but a quick and easy way to convert the AI to a workable 2 seater is to simply fit an Ocean Kayak comfort plus, strap in seat into the rear stowage area facing backwards. I fixed it in using the crossbar to locate the straps on the back of the seat and clipped the side straps into the standard tie down rings fitted in the rear. Took a friend out this afternoon when the wind had dropped off to look at the seal colony, it worked a treat and I think although it sits lower in the water at the rear, it travels better in a straight line and with the bow raised a little, deals with waves better. My friend sat in the back with her feet flat on the rear deck and with her head not far behind mine, didn't really have any problems with the main sheet, as long as I warned her before tacking.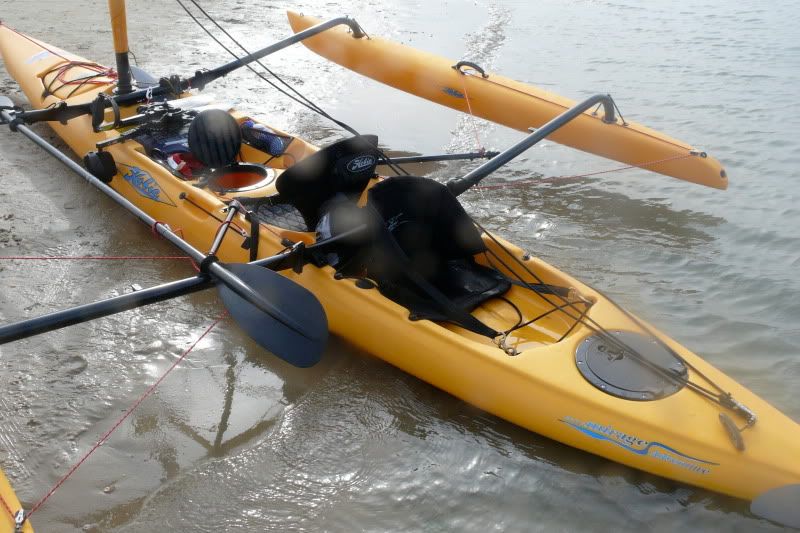 Hi Rokraider
- Great setup! I'm going to do it also. Thanks.
- Now with tramps, AI becomes a 4 person boat.
----- Al K