I just came across the following tube video
http://www.youtube.com/watch?v=bQRtgEIs--k
and I remember the Hobie Trifoiler. I don't think it would be too hard to make some changes/add-ons to the AI to take advantage of physics:
First off, there are 2 distinct ideas:
(1) use 3 small hydrofoil belt-ons to lift the bow and the the amas to keep them from submerging.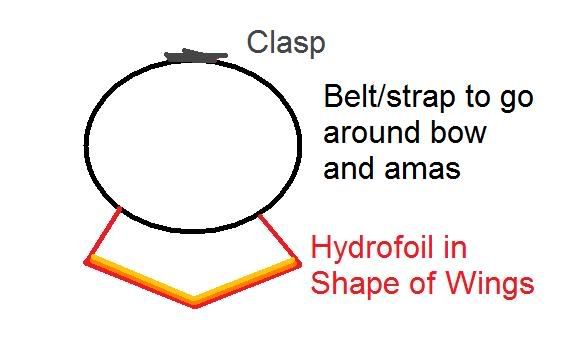 (2) Hydrofoil upgrade kit that lifts the entire kayak out of the water. This would go through the mirage drive shaft:
and of course you would have to replace the rudder with a hydrofoil rudder.
Hobie has a lot of experience with the trifoiler so I hope they will pick up this post and set my crazy head straight
Or else we'll soon be flying AI's across the seas ...