I decided to make this addition to the rudder so that it's supported a bit better whilst transporting and for storage.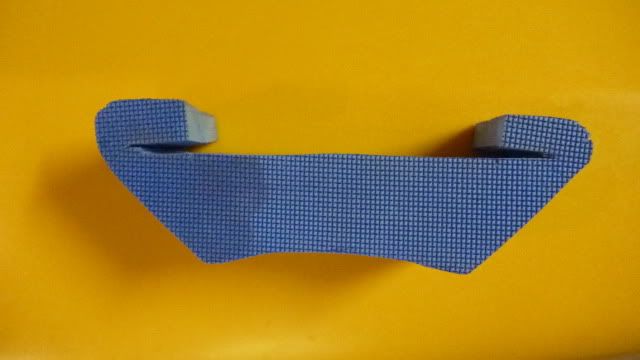 It was cut with a jig saw from an old boggie board ( don't tell the kids ), and measured and profiled to fit over the curve of the hull under the rudder and in line with the bungie strap.
This support gives the bungie something to work against, rather than the connection, and once it's in place, the rudder is rock solid for transportation.
This seems to work well. I found that prior to doing this, the central rudder bolt required adjustment on a regular basis due to a buildup of slop in the rudder. But now after about dozen outings, the play in the rudder connection hasn't changed. Another bonus is that the rudder doesn't gradually cut the bungie.
_________________
Don't take life too seriously................it ain't permanent.