okz00k wrote:
How about some details on your bow lights? Manufacturer? Source?
umm about that... I don't know the manufactuer of the lights... I think I'll have to open up the lights and see if I can find a company name.
As for the source these lights are road hazard lights from the automotive section of my local Wal-mart super center. I think they are used to direct traffic in an emergency I think the pair of them cost like $6 or so
I'll post a reply when I find out who the manufactuer of these lights is.
_________________
Sterling
2008 Papaya Adventure Island with Roller Furler Jib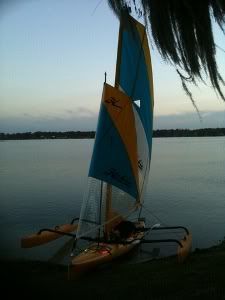 Post about my jib
viewtopic.php?f=69&t=20991