Thanks to Kayaking Bob and his wife, I now have a sprayshield on the goodship "Aqua Romeo"!
I have managed to attach it without drilling any holes and with fittings that make it very easy and quick to put on and take off!
Disregard the dates on the pics!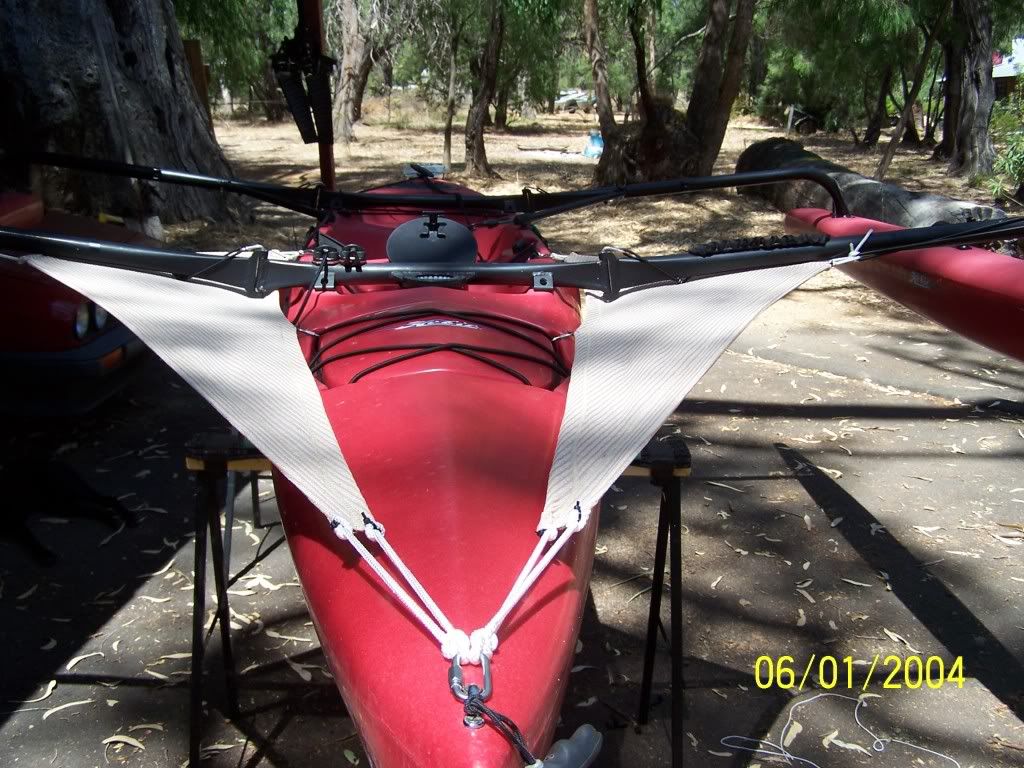 Here is the bow attachment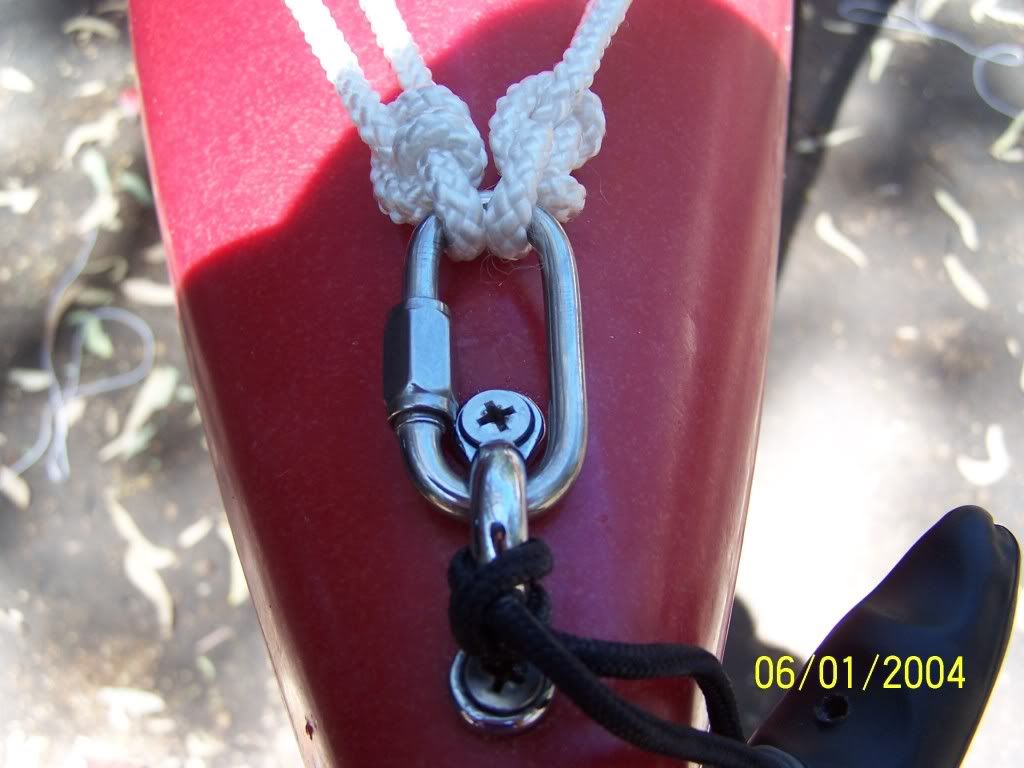 and replace one screw each side with a eye bolt and a bit of waterproof gunk!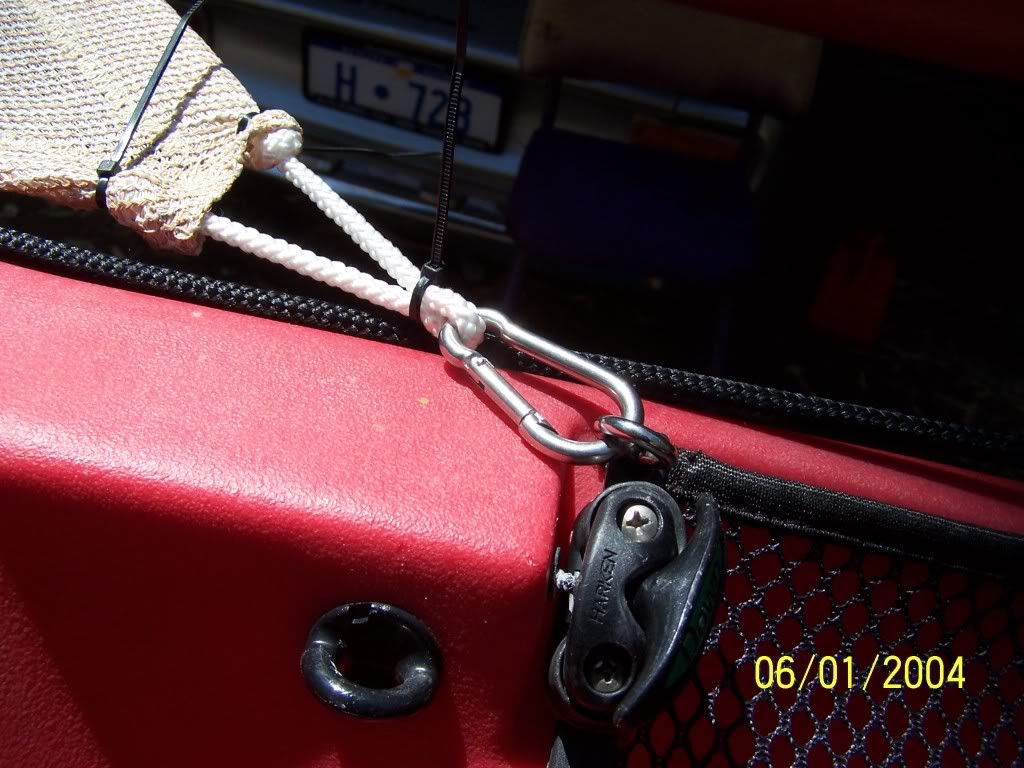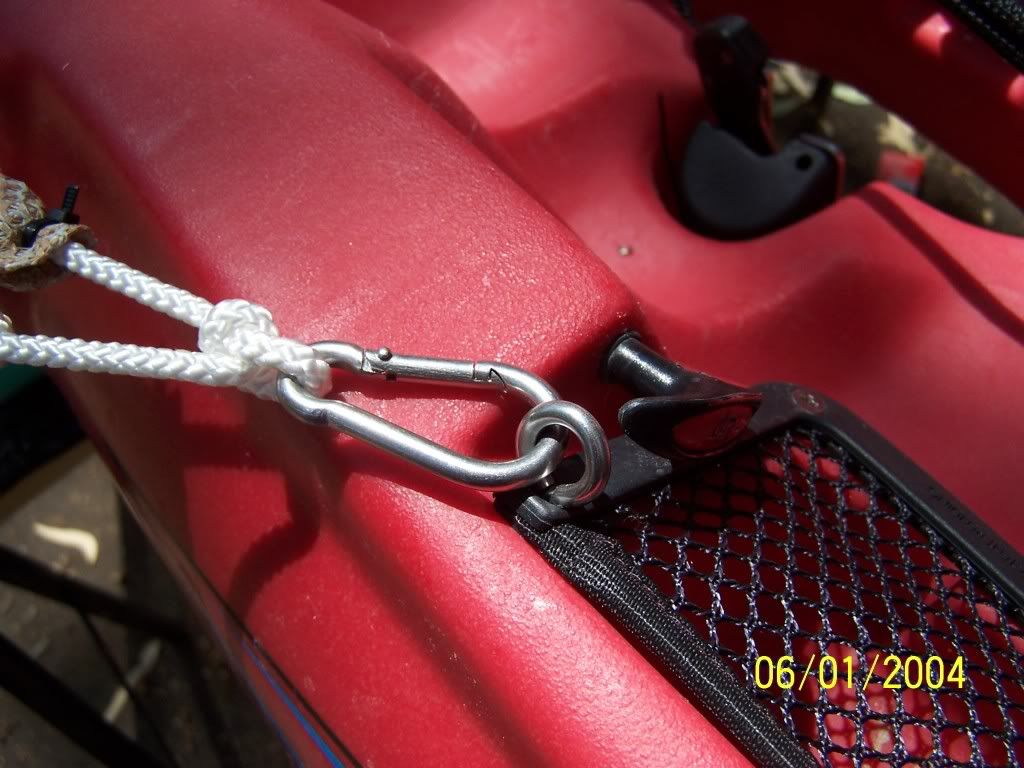 There is just enough play here to attach and take off with out having to untie any lines.
Once the Spray Shield is tensioned on the aka with bungee cord, it is nice and tight.
Added an attachment at the hatch to stop unwanted up/down movement.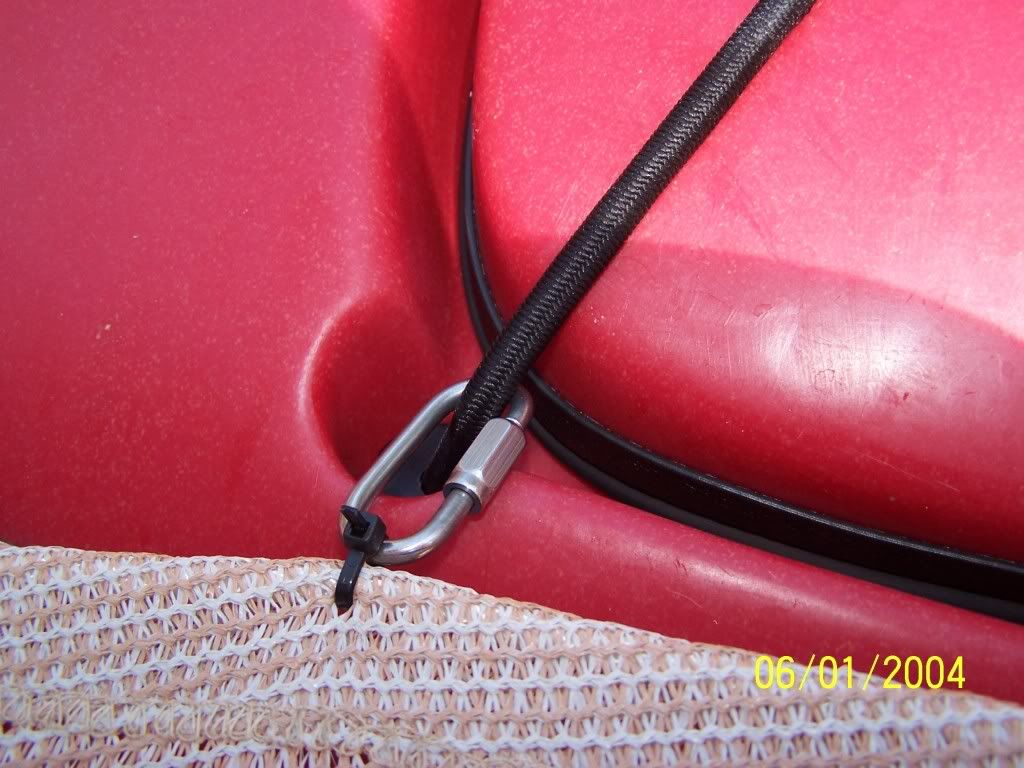 I have also added plastic under the aka pin to prevent wear.
Once again , thanks to Bob for the Spray Shield, I reckon he should patent it!