Went out today with the watertribe group (
http://www.watertribe.com
) up at Ft Desoto/Egmont key, actually had a lot of fun and met up with lots of very nice people. The winds ended up being a little more challenging than we anticipated, here is the history from windfinder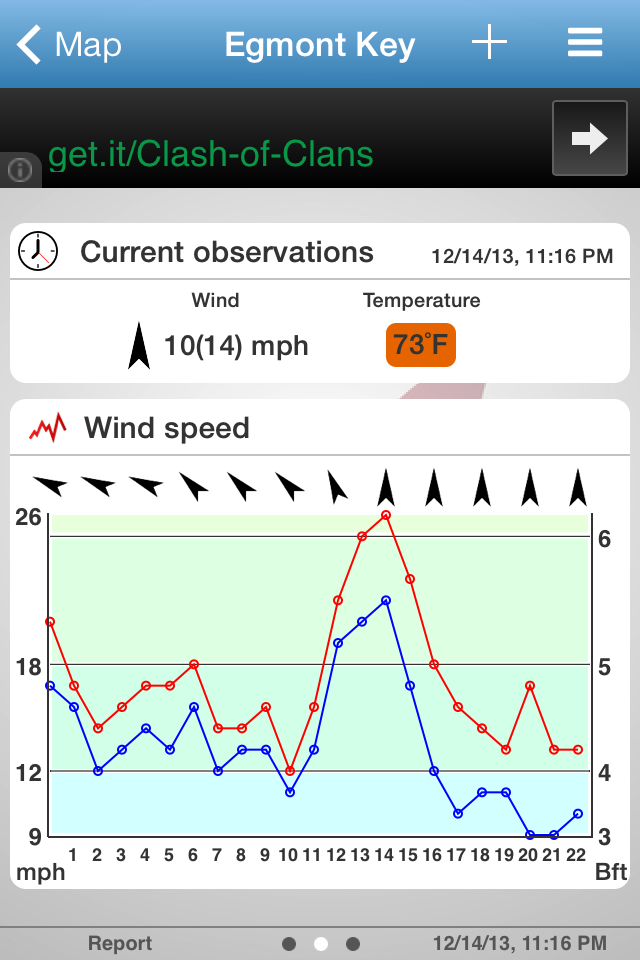 The plan was to launch from Ft Desoto then go to Anna Maria Island for lunch (directly upwind), but it ended up getting to windy and the waves across the cruise ship channel across the Tampa Bay opening got up to 3-4 feet so I believe everyone turned back, all's I know for sure is I got 3/4 of the way there, and decided this was no longer fun so I turned around and went back to Ft Desoto.
With the winds gusting to 27 mph at times it ended up being way to wet and rough for my comfort level. My wing jib handled everything flawlessly, actually I furled up the main completely for a while and just sailed on the wing jib.
On that same run which I have done before in similar winds I really pushed the boat hard in the past, but now I'm a little older and a little wiser so I didn't try to set any speed records this time, actually I had the main furled in 2 turns all day.
The reason I am posting is I have come to the realization that I will likely never use my spinnaker again, so I'm going to remove it from the boat and retire it after 3 1/2 yrs of faithful service. It turns out the wing jib performs so well even on downwind that I get nearly as much performance from the wing as I did from the spinnaker (33 sq ft vs 135 sq ft), top speed today was around 13-14 mph on a downwind (without needing the spinnaker), yea with the spinnaker I could have gone faster, but I deem those speeds to be just too dangerous on a TI, and never push it that hard anymore.
I also learned that once the wind gets above a certain threshold ( I think around 12mph), I can no longer sail faster than the wind upwind, I was able to maintain around 8 mph upwind (about 15-20 points off the wind) but that was it (maxxed out), there appear to be some efficiency loss that I don't fully understand, basically this all means my TI works great in low winds, but performance gains from the wing jib and hybrid power drop off rapidly as the winds and waves get higher.
I covered about 15 miles for the day and had the motor running the entire time (no more than 1/4 throttle, and just idling at times). I measured my fuel used for the day, and I ended up using 1/3 of a gallon ( about $1 dollar in fuel), I had to pedal a little harder than usual but nothing exhausting. I still contend that there really is something unique about the Adventures type boats Tri-power capabilities that Hobie should in my opinion be exploiting more ( ie.... using all power sources at the same time).
Bottom line I doubt I will be taking my boat out anymore is anything over 10-12 mph winds, it's just not as fun for me.
Bob