DM06:
If it were me I would just put the PVC around the rods, stick the bolt into the bottom of the T, held on center with a cardboard cutout, tip that sucker so the bottom of the T points up, and just pour cheep fiberglass resin (polyester resin, is way cheaper than epoxy and is way more waterproof). The stuff pours like pancake syrup so it's not going venture up those rods more than a couple inches at most, besides it will help hold everything together. If you have giant openings try to fill with something just to fill some of the space.
That's the method I use on most everything. Here is some pics of my new motor mounts that I made over the weekend, it took me about 2 1/2 hrs to make. The 4 yr old single motor mount still worked fine but I had used plain steel 3/8" dia rods and they were all rusty and would have rusted thru eventually (plus it was all beat up).
In this pic you can see I just stuffed paper towels in about an inch or two below the lowest aluminum rod, then just poured away (the brown pancake syrup looking stuff is cheap polyester resin (completely waterproof)). It sets up very quickly (about 5 minutes) but gets fairly hot.
Here is another view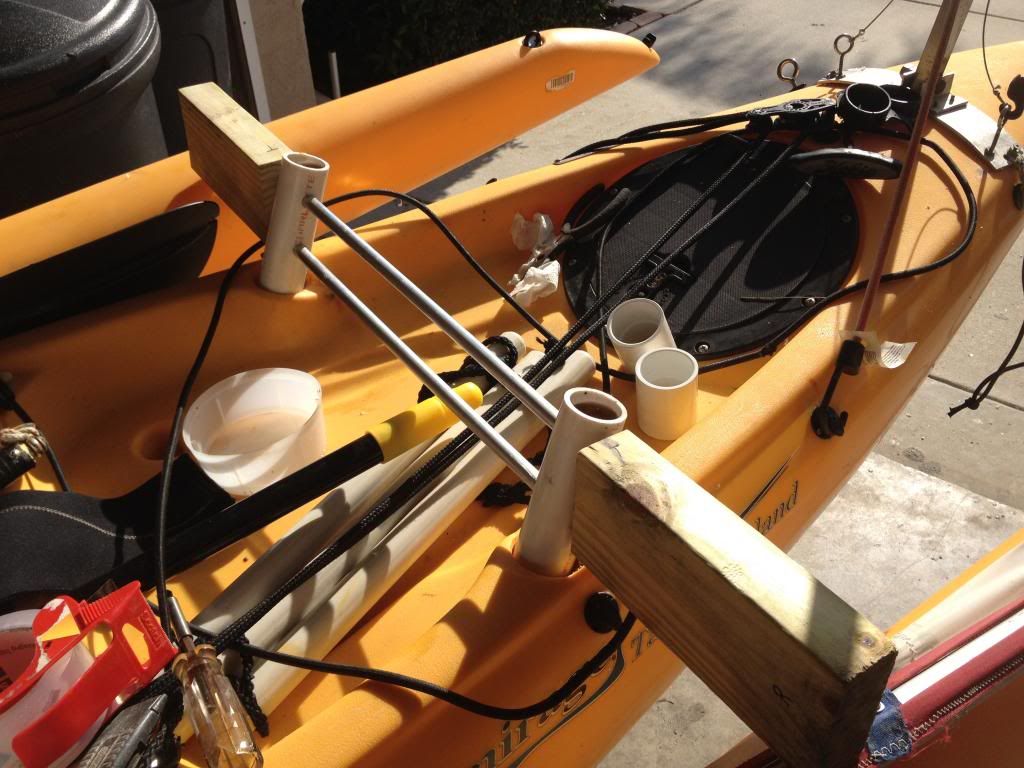 Here is the completed unit all ready to go.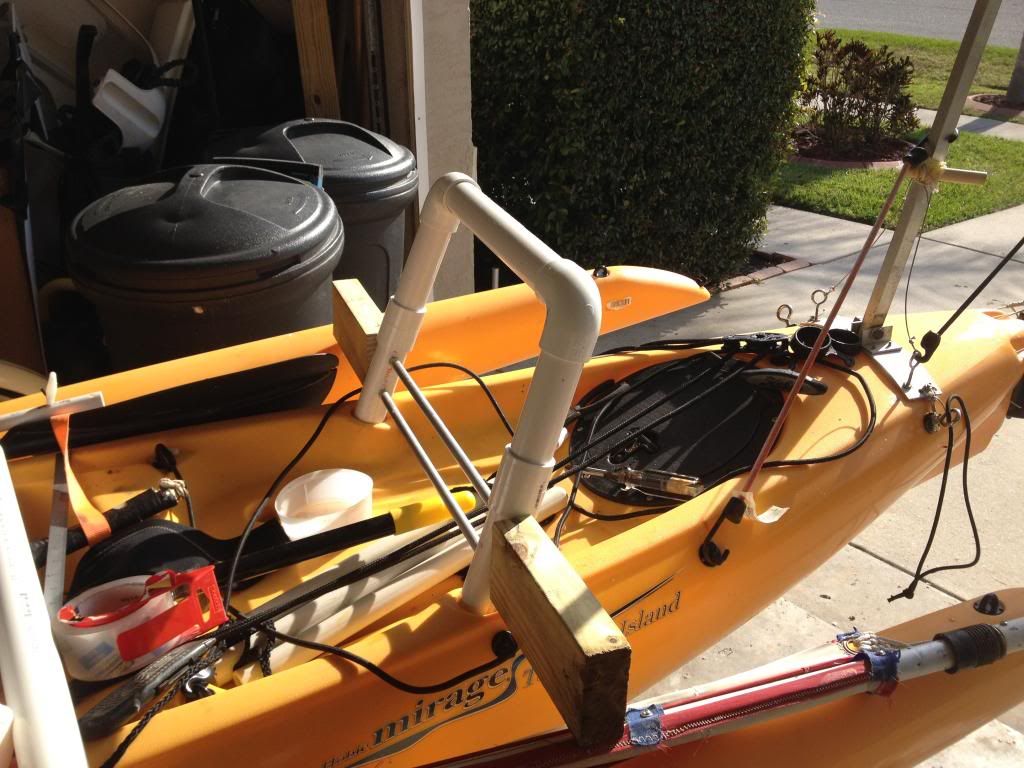 This is my setup for duel Honda BF2.3 engines for offshore high speed runs out to the coral reefs (I'm fully expecting 30 mph speeds with the hydrofoils mounted of course) so we can go scuba diving (current setup maxes out at around 20 mph in the trade winds). Fingers crossed
The wood is just pressure treated 2x4's, I mixed half west system epoxy, and half denatured alcohol, put the wood into our vacuum food bagging system, and sucked all the air out of the wood (impregnating the wood with epoxy), nobody tell Slaughter I used my vacuum bagging system for this ( He's is a big fan of those vacuum systems).
Hope this helps
Bob