Pops, as traveller is not so likely to improve your angles as to marginally improve your speed at an existing pointing angle. For instance, when close-hauled, the centre position for the "traveller" would be where the current fixed position is. On a beam reach, it would improve the sail shape if the clew went to a point at the leeward end of the "traveller".
Going further towards downwind, if I am particularly concerned about maximising speed (a rare event due to my inherent state of relaxation!), I simply hold the clew out via a small notch at the end of my paddle, which catches the knot in the little dangly rope (technical term) hanging from the clew. This creates a bigger sail area visible to the wind coming over the stern.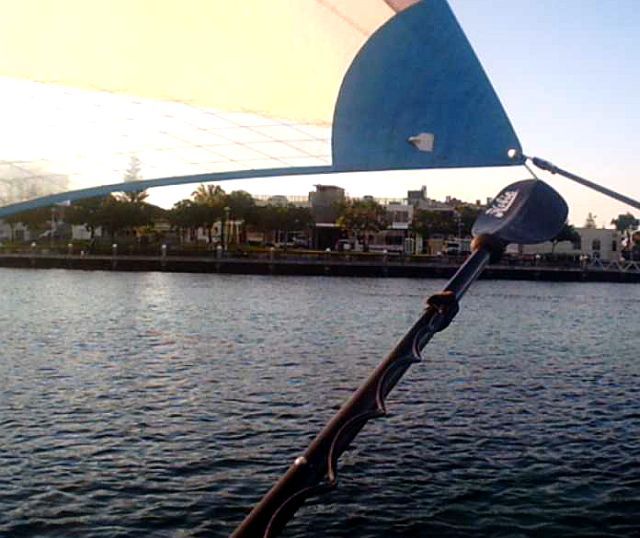 As regards fitting a traveller, I believe the engineering requirements would be a serious deterrent, as the stern is quite narrow, and it would be extremely difficult to counteract the forward and upward forces involved. Moving the traveller forward would interfere with sail shape by opening up the leech and reduce sail power.
I think you will get more comfortable with time on the water, and the need for a traveller will diminish.
_________________
Tony Stott
2012 Tandem Island "SIC EM"
www.scenefromabove.com.au