unagimon:
It all really depends on if you want something practical (simple design, under $15) or if you want to go all out with something really nice looking and fancy. Me I'm just a practical guy and just do what it takes to accomplish what I need, usually just in my garage with simple tools (basically all I have is an electric drill and hack saw) (It helps that I'm an engineer and understand all that force stuff, plus I spent 30+ yrs as a master tool maker).
Here is a pic of my first PVC motor mount I made in april 2010 for my first TI (it's still perfectly functional and hanging on my garage wall: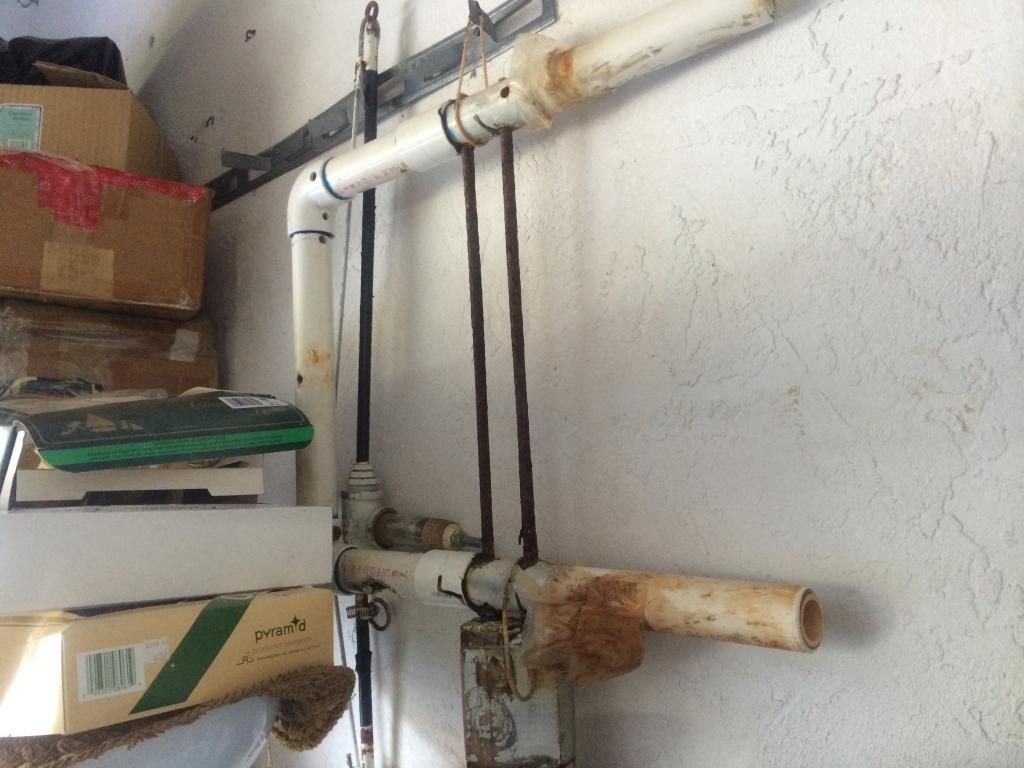 That mount has been on 3 TI's and has 4 yrs and way over 10,000 mile on it, I have never gone out on my TI without a motor. When I converted over to twin engines last year I replaced it with a new mount made using the same construction, but with a motor mount on each side (they take about 2-3 hrs to make).
Here is a pic of the twin motor mount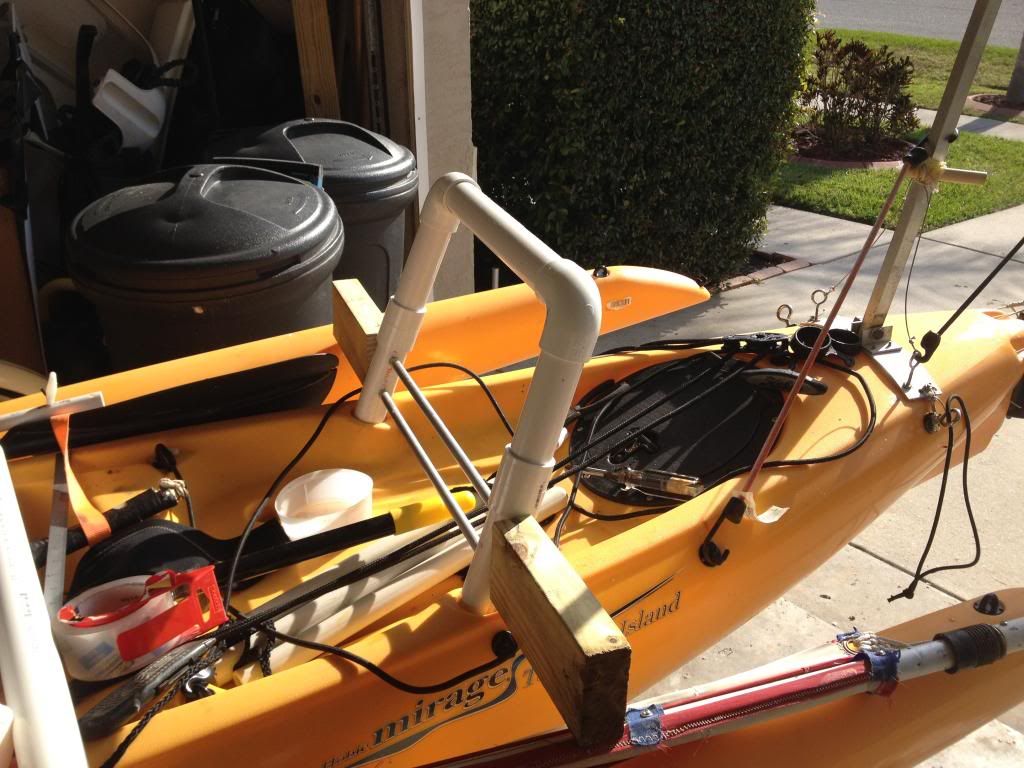 Keep in mind though that the rod holder pockets themselves are not very strong ( they are un-supported down below) so they are only position holders for the PVC, all the rotational torque from the motor thrust is taken up by the small piece of spectra string tied to the motor shaft and anchored to the padeyes near the back of the boat (look at the grey string in this pic)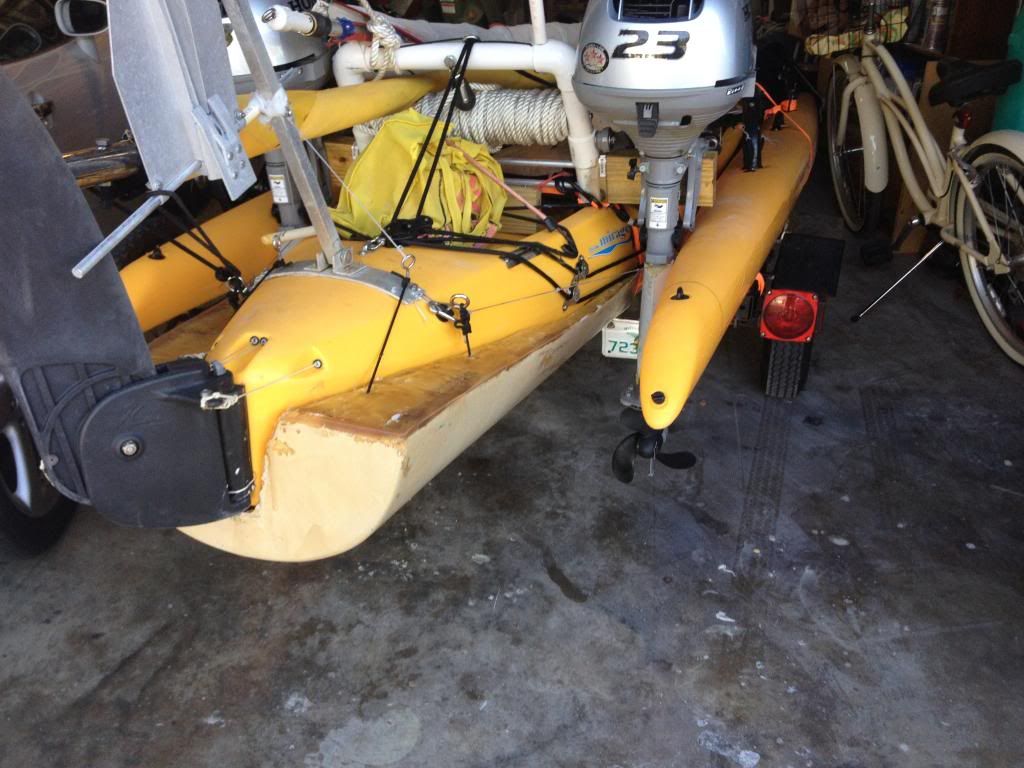 The spectra is zero stretch 700 lb test line (same as Hobie rudder cable), the string you see in the last pic is the original string (five years old) and still going strong, the stuff lasts forever.....
Hope this helps
Bob