A trip to the boating supply store sparked a few ideas on how to improve line control from the rear seat.
I'm already rigged to sail from the rear, but the stock Hobie provided hardware & placement really doesn't supplement this well.
Having to run the furling line across the front cockpit, "through" your passenger, to a cleat far out of reach makes it less than harmonious.
So I made a few impulse buys at the store and when I got home, went to brainstorming some ideas based on what I saw and what I bought.
I installed two new colored fairleads and a oversized wire hawse where I notice my lines were getting snagged and frayed.
I also removed the unused cleat on the front crossbar.
I purchased this really cool cam cleat from spinlock, not realizing it wasn't the "micro" size I needed.
I plan on replacing the Harken cleats with these after I can figure out how I am going to mount them.
Speaking of... does Hobie make a backing plate for standard sized cleats like what's available for the micro cleats? Sure would make my life easier.
Anyway.. in the process I started to go over the rigging of the boat and work out a way on how to possibly re-route the lines and making it easier to maintain the sail lines from the rear cockpit.
In the process, I discovered another point of fraying that I'd like to point out to Hobie.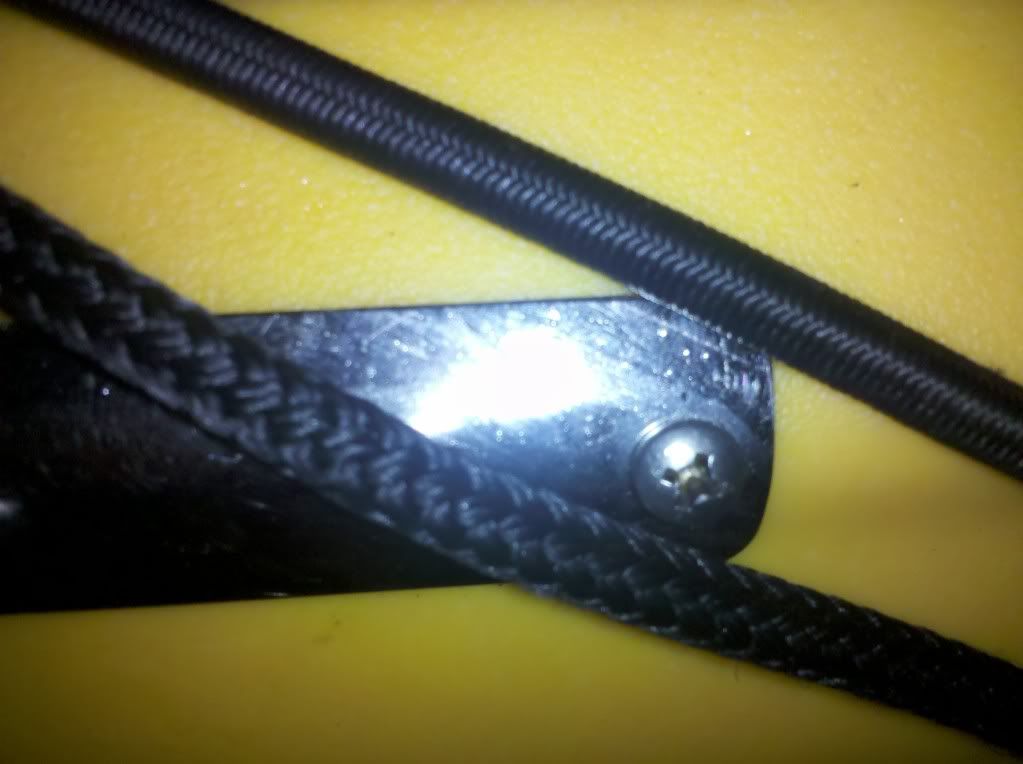 When pulled tight, that line run right across the head of that screw. Mind you, for now, I have switch the line to run through the lower block but ideally, that plate needs to be moved about 1" forward of it's current position.
Otherwise, in short, my idea is to run the furling line through the now unused block near the mast receiver and run it back just forward of the center block, where I would install another and run the furling line up to another cleat to be installed on the rear crossbar.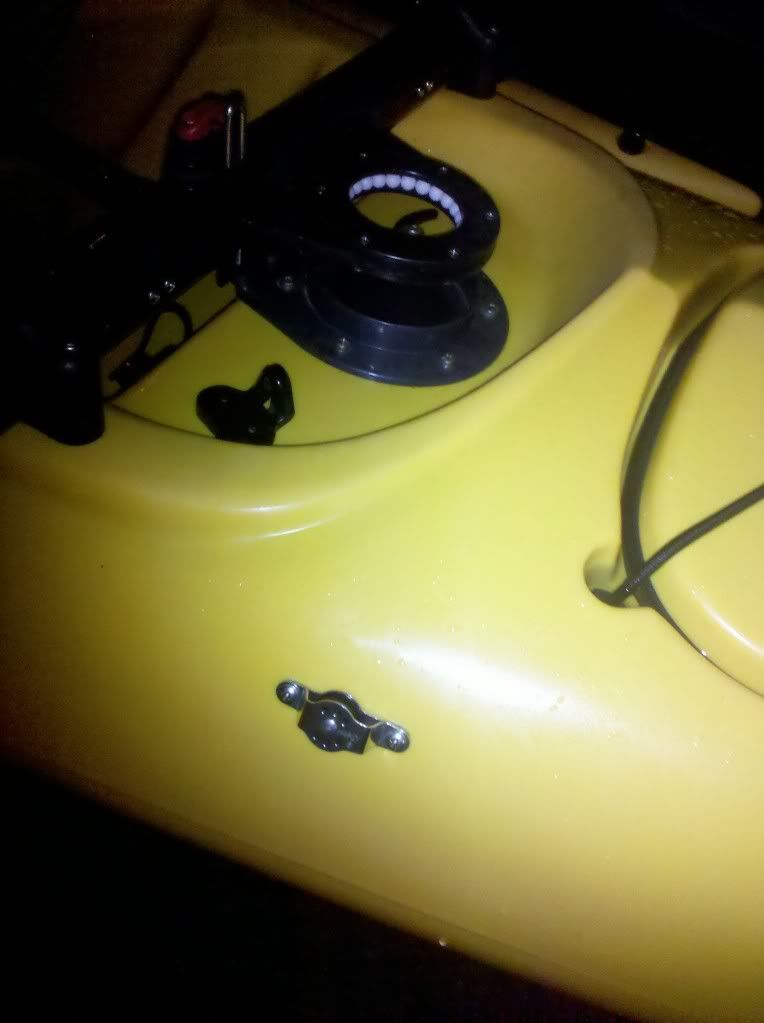 If anyone has done similar or has any thoughts, please share.