Once the stern is up on the cart, I hook the end of the pulley rope through the front mirage drive hole like this
Then I pull the rope and the cart slides right to the middle of the boat.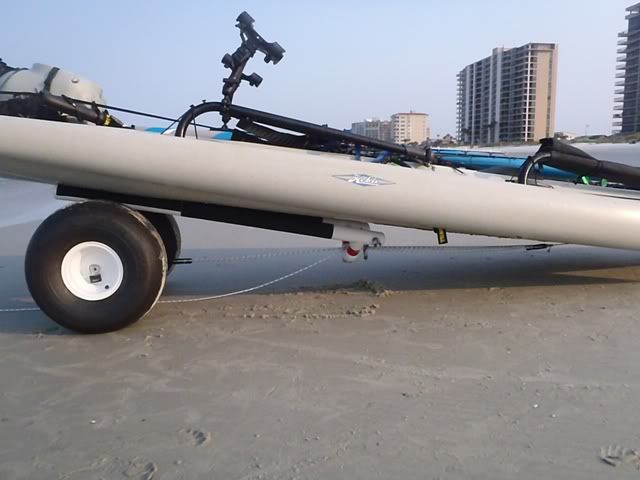 I next unhook the pulley and clip a strap to the front handle of the cart so it can't move while pulling it.
Here is the rope/pulley
That is about it, I will try to get a video made next time I go out. The pulley makes it very easy to load, loading it in the water is also easy. I can manhandle it to the center but that is not very easy....