For those interested in the construction of the folding
Haka
I am including some photos here.
Strength and stiffening come from fixing the side panels on edge and shaped to touch the Akas when the Amas are in the sailing position.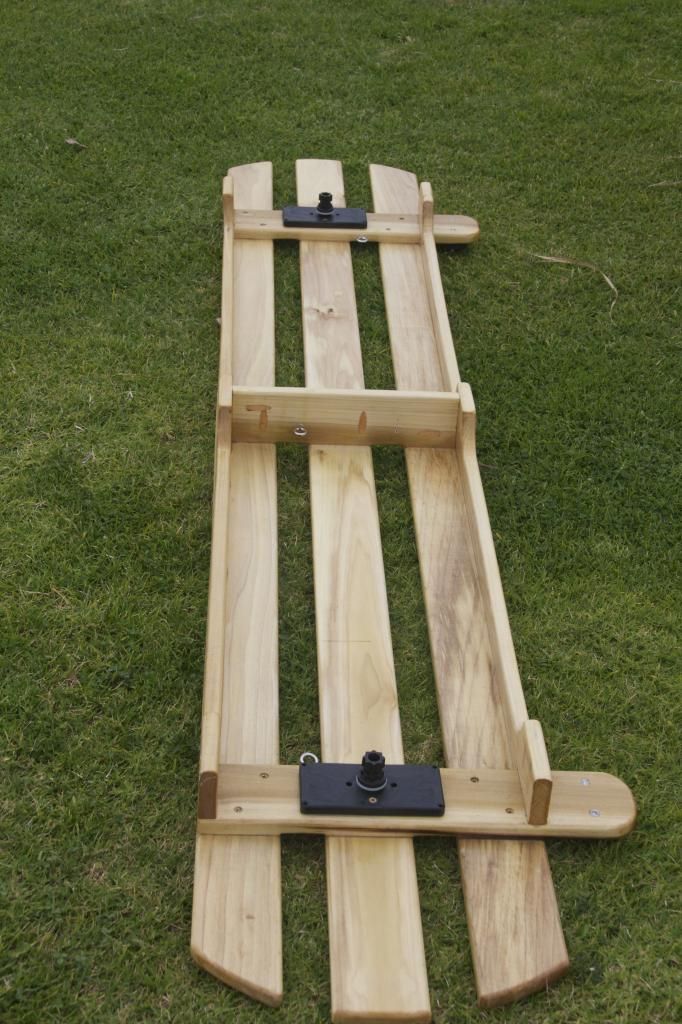 The rotating platform from
RailBlaza
is secured to the centre of the
Haka
at each end
The center support was secured on edge and I used pocket hole screws and Titebond3 glue to get a strong fixing
And here's the
Haka
when the Amas are folded in
This shows the end view when folded. As you can see when the
Haka
is folded in it is only supported by the
Railblaza
mount - so I have to make sure I don't fold it in with a person sitting on it or fully loaded up.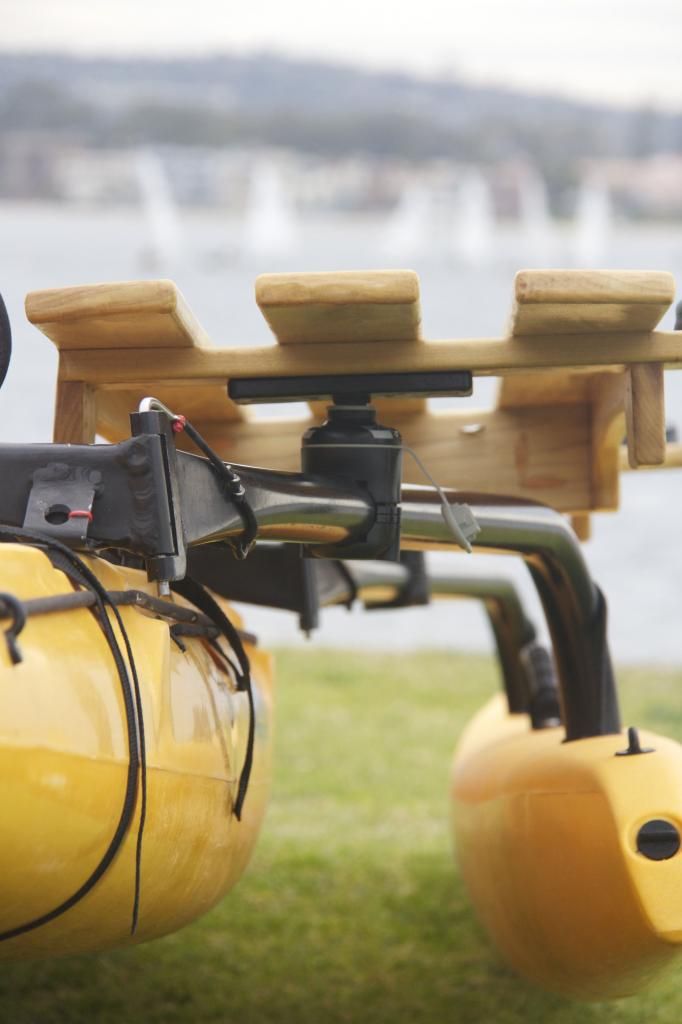 I used Poplar lumber - only because I could not get my hands on any decent cedar which was my preference. Cost was about $100 for lumber, $5 for pocket hole hardware and plugs and $60 for the 2
railblaza
rail mounts (although I would have had those anyway). Poplar is a little soft and will bruise but the varnish will provide some protection.
EDIT - Other Costs: I forgot to add the cost of the
railblaza
rotating platforms which were $25each plus tax at West Marine. Varnish was less than $10 /
haka
(I bought a gallon can to keep cost down).
_________________
Life is the Journey - not the Destination