Following from Chekika's excellent R&D with the miniskirts, I have now commenced production (to order) of some to his design (see below), with a few modifications.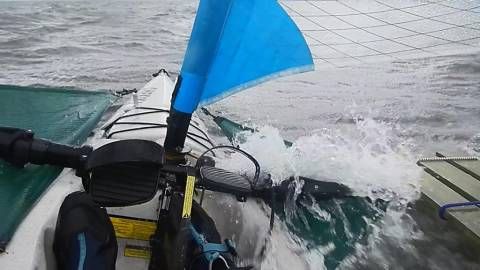 Stainless steel grommets on each corner
1000# test Hobie kevlar lines (with bungee tensioner loops at the bow)
SS "D" shackle attaches to bow padeye
Loop attaches to hatch catches
Rear and outer lines both attach to the front mesh pocket, allowing amas to be folded.
No holes needed in hull
Selling a pair in black or grey shademesh ready tro fit for $A 140 plus postage.
PM me for details
PS. I am off on a 3 week 3,000 mile trip to the outback from next week, but can at least get the skirts sewn up in my absence to expedite delivery on my return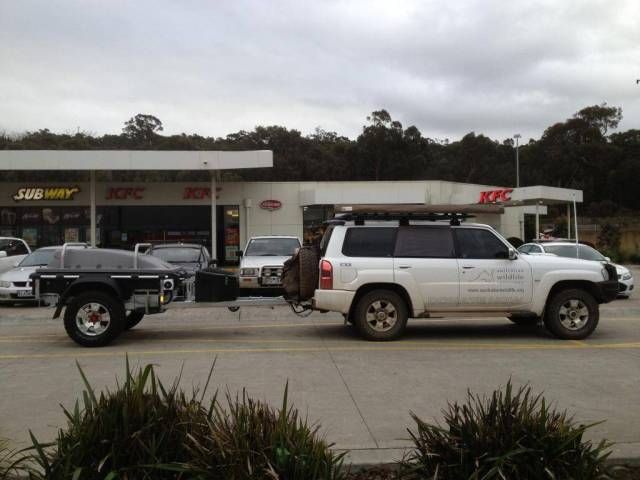 (He hasn't added the cradles for his PA14 yet)
_________________
Tony Stott
2012 Tandem Island "SIC EM"