NOHUHU wrote:
Stylish photo shoot, Louis! You're really helping to spread the "Haka Envy" movement.
I can tell you that, when you are sailing, you'll be moving around more on the boards for sure, so the lack of padding won't be so painfully obvious. Butt, cushions will help...
The paddle works quite well bungied or clipped to the outside Aka arm, (next to the bench). If you install locking clips or straps, you'll find that it can serve as a nice grab rail while you're hiking out.
Over time you may find it useful to screw, bolt or weld on "attachments" of your choosing.
Cupholders, anyone?
I like mods that look OEM even if they require extra work, however it is hard to beat the KISS principle of engeneering when things fit as is. Here is my $12.00 cusion solution (Could not find Yellow locally, will upgrade to yellow when I find them). Added grommets to straps for bungie conection points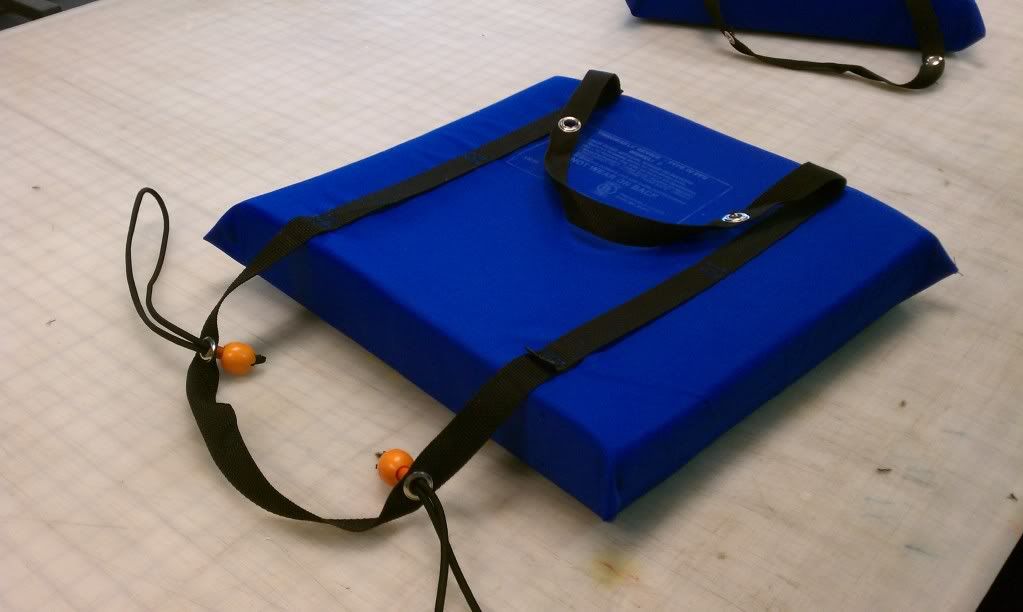 The stitching on the straps are spaced exactly the width of the haka so the fit is snug and doesn"t slip off the haka, however slides fore and aft with firm pressure. the amount of force needed to slide the cushions fore and aft can be adjusted by tightening or loosening the bungies.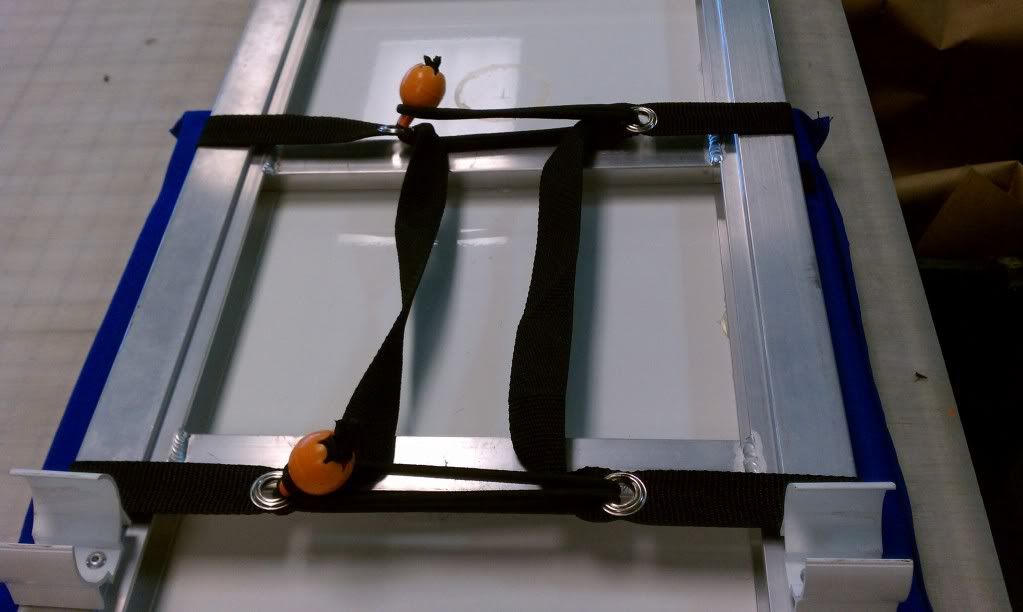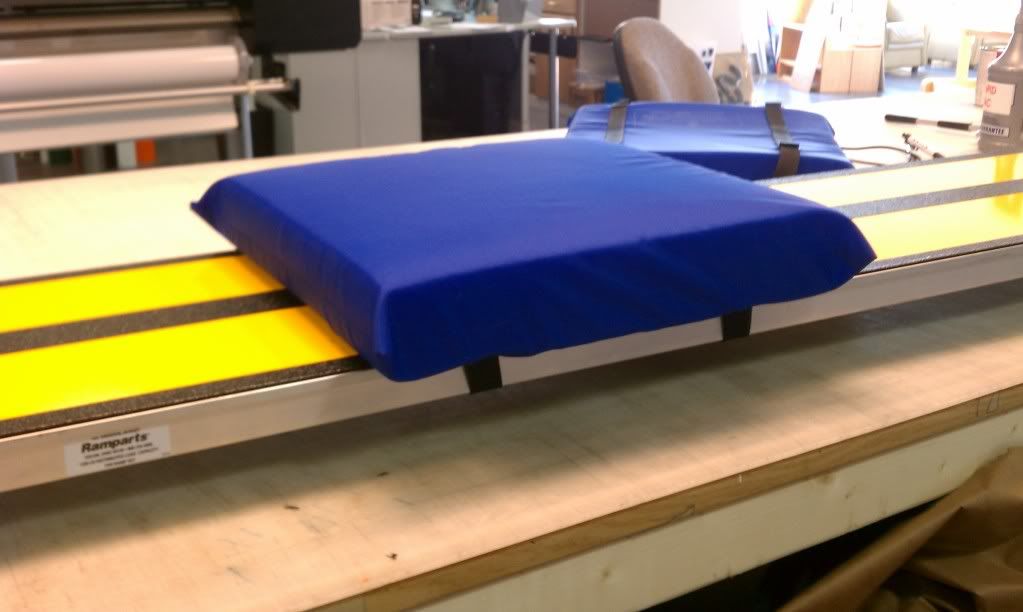 In addition to saving my assets (still a little sore today), I now have more than enough throwables on board if needed.
PS does any one know if (2) 200lb crew could sit on the haka at the same time without damaging the akas? Now that this is a real possability want to hear if anyone else has tried and what the results were.