Yup! We are still up to no good in the batcave.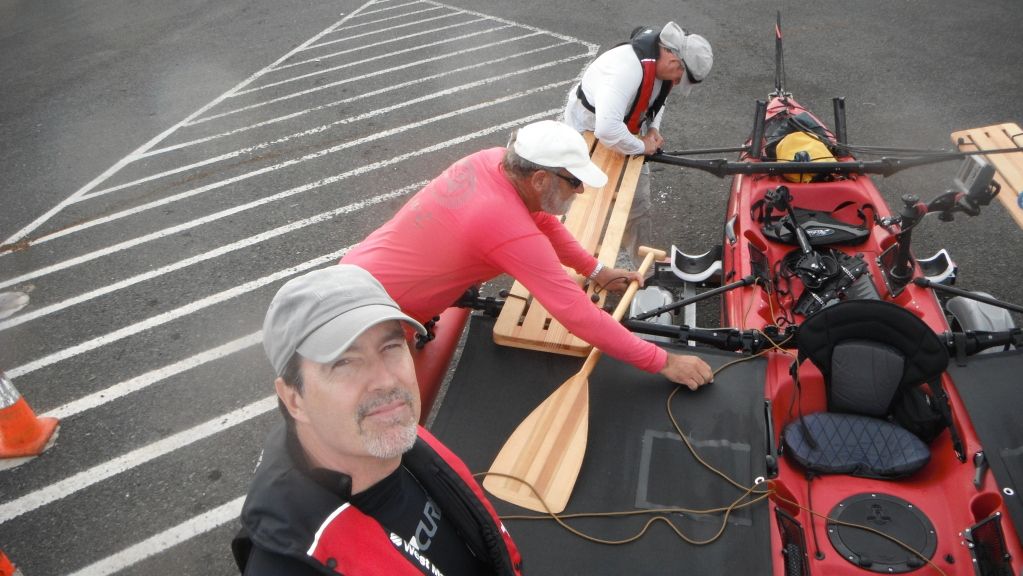 Fortunately, I found a backup of my backup footage and now am able to bring you the latest phase of our TI3 testing.
The "TI3 Haka/Tramp Mode".
The goal today was to combine Haka benches with Hobie tramps and test them side by side.
These are 3rd generation Haka benches. Built to gently cradle a 400lb Marlin. (Or several supermodels).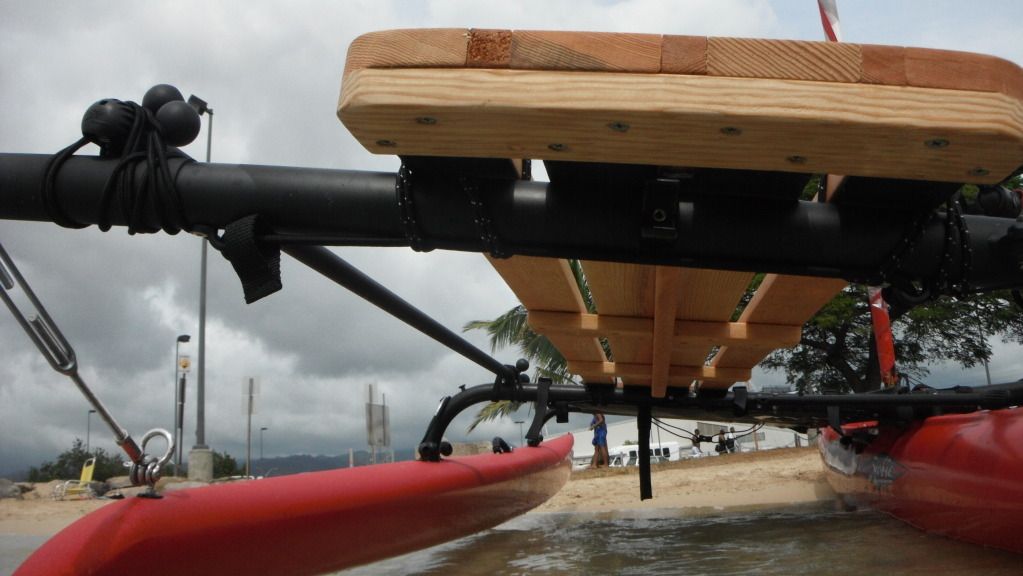 Turnbuckles now add support to the rear seating platform, and a new bench replaces the tramps.
We have tried to create a continuous line of seating from bow to stern. The crew should be able to move freely around the boat (at rest or in motion) and explore other comfortable and effective sailing positions.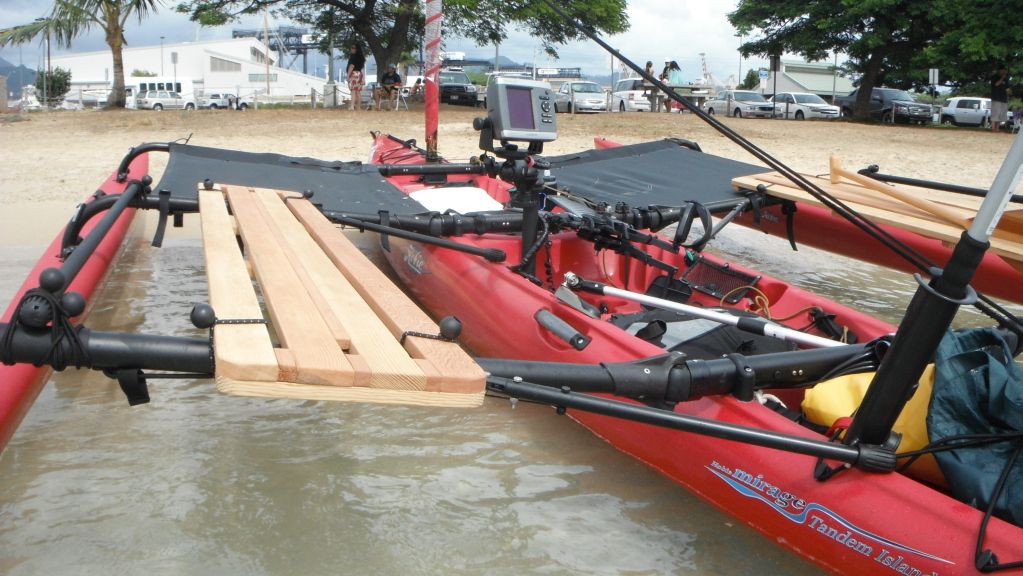 And for the new rear seat, there is an improved, adjustable hiking stick.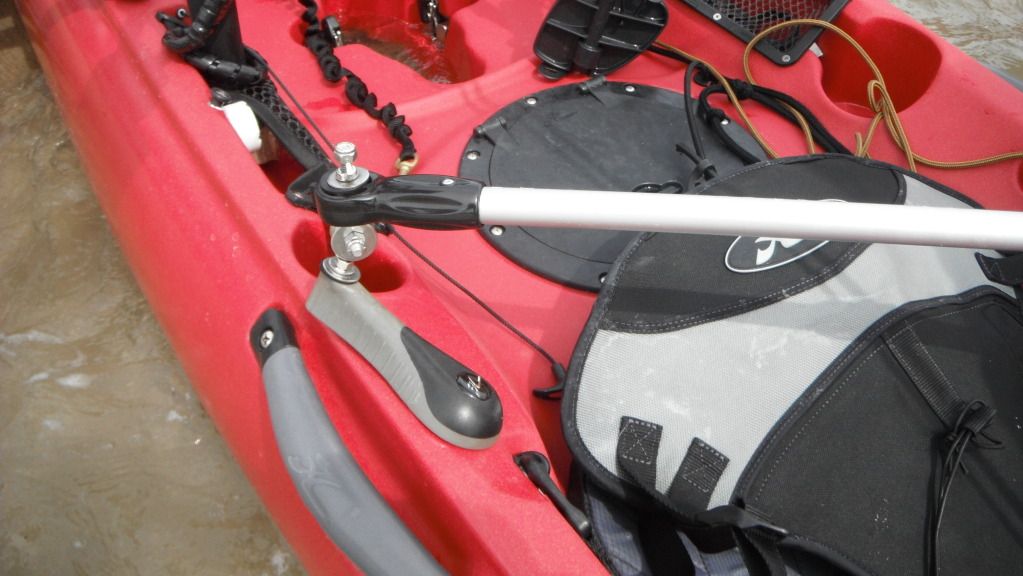 All that's left is to try them out on the water.
We set out on a breezy day to attempt as many tacks and points of sail as possible and got our wish. Capt Gary wasted no time walking the planks, getting the feel of the new seat, grab rail and tiller arm.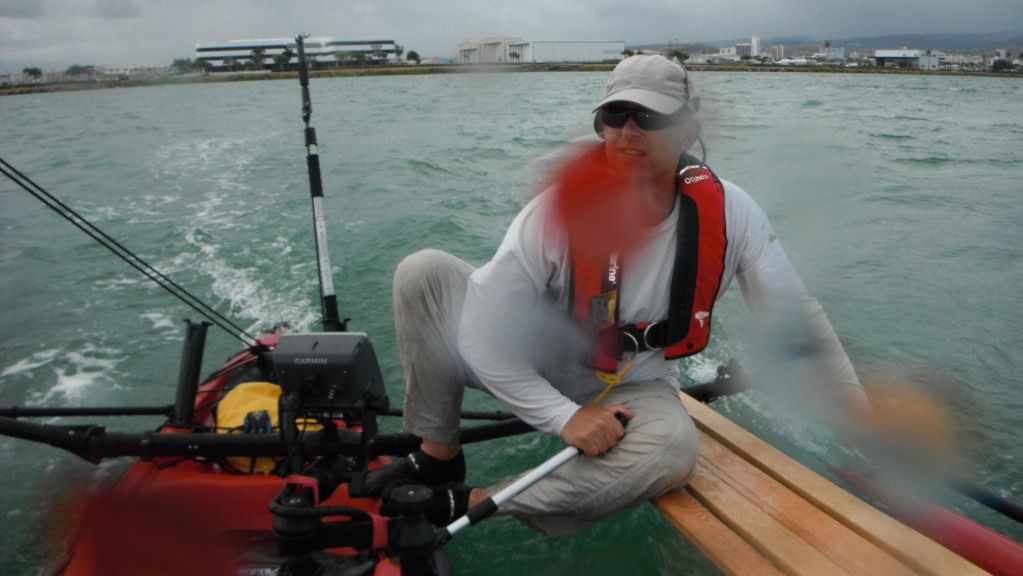 We paid close attention to any sagging of the rear Akas or submarining of the Ama's in the back. This proved not to be a problem, particularly while underway.
By spanning the 2 rear Akas with the rigid seat and adding the new turnbuckle supports, the rear hiking position was now rock solid. Just the improvement we were looking for, over the original design with ill-fitted tramps.
We took turns hiking out. I was able to easily slide from the tramps to the overlapping bench seat (just over the Aka bar) which I found to be a fantastic position for balancing the boat and working the sheet.
The hard bench gets you higher, and allows you to fine tune your ballast more effectively than tramps. You enjoy a better view and a more "alert" sailing position. (On the tramps I tend to spread out, lay down and close my eyes).
Best of all, you can communicate with your sailing partner better, and maintain eye contact much of the time.
You can begin to see how many seating variations are possible once you add the third set of Akas to the TI and begin to mix and match Ama positions, tramps and Hakas. Simply put, there is now more TI to enjoy and more ways to share it.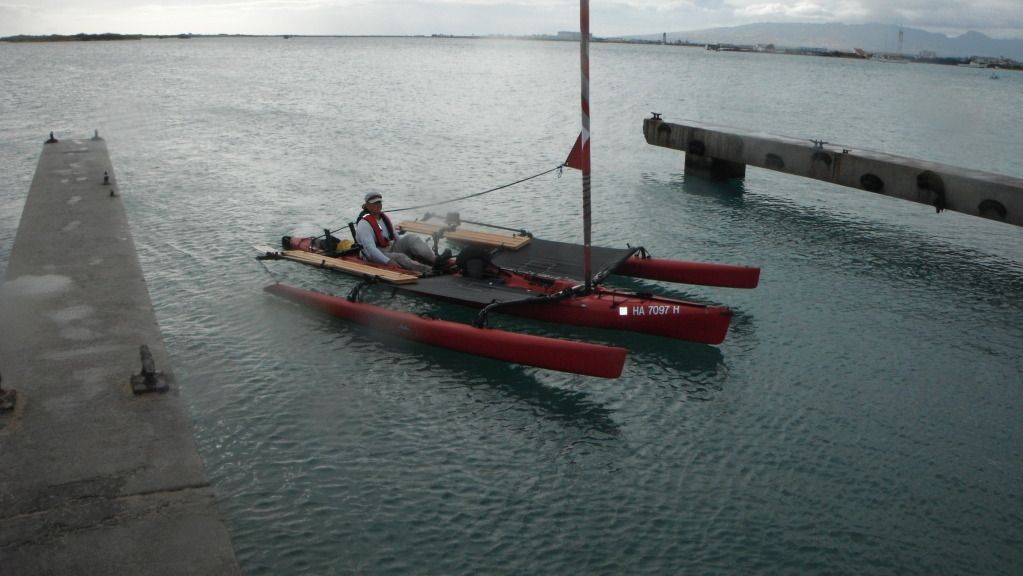 Wait till you see
the "TI3 Party Barge" mode!
Cheers!
_________________
The Wind is Your Friend...