Hey there Paul - Personally I reckon do what you're doing. If you can get comfy in the setup you've got, and can do it all without gett'n your feet wet, keep at it. As Fly4v says, installing the hammock without wet feet can be done but it certainly is a pain in the arse. If you do decide to go down this route, I just went out and took a couple more shots to show how I did it, which may help, or may motivate some brain cells to come up with something better.
This shows how I carry the uprights. I attach my tramps upside down and use the bungie as an attachment point.
As I said previously if the tee slot is carefully cut smaller than the Aka diameter, it acts like a spring clip and snaps on. The tramp straps hold it firm.
This is the tricky bit. A jig saw, dremel and patience. Also if the cut is off centre for both uprights, then when it goes into position at about 45ish degree, my theory is that it can't be dislodged unless it goes a full 90 degrees in the opposite direction. The rear upright is a simple straight slot cut, again off centre.
Shot shows the slot slightly smaller than the crossbar width.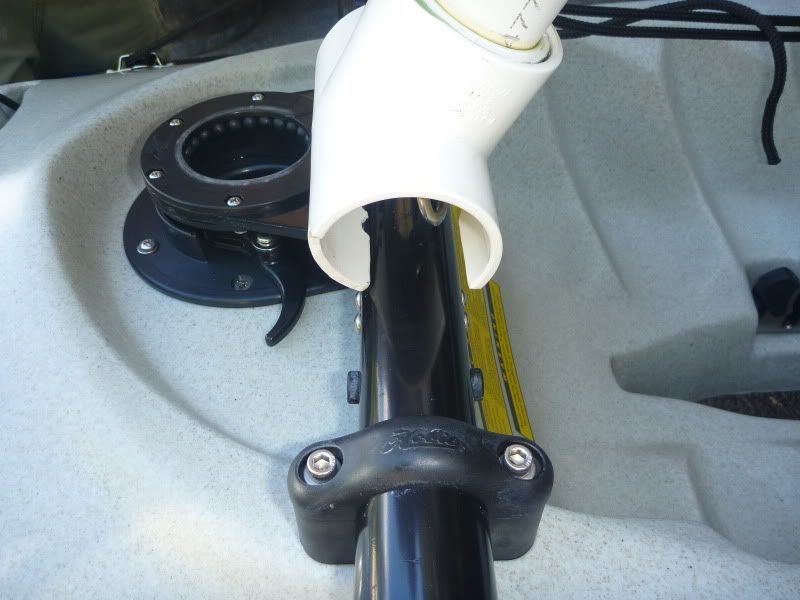 If the cuts are right, it slides in easily. Bit fiddly but makes for a secure connection.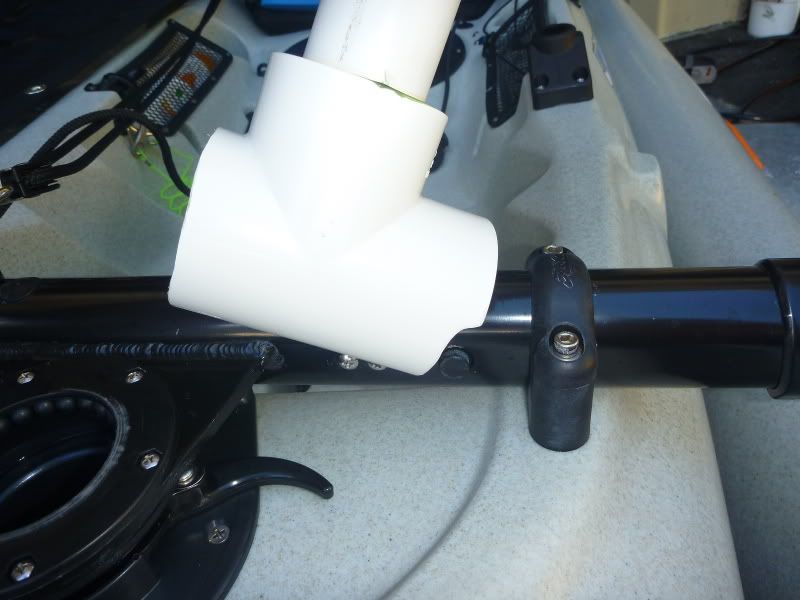 The top of the upright is then rotated 90 degrees towards the bow for a lock in fit.
Yep the weather here is perfect this day Fly4v. It has been rubbish though for the last few weeks. Summer is real late at kick'n in this year. I think I might do like you and mark or colour code straps and positions etc. That's where I waisted most of my time in setup. All fine tuning I spose. Think of how 'fit for purpose' our AI's are gunna be when we're 80.
P.S. I just noticed in shot 4 that my mast receiver has a rubbing from the mast. Does yours have that or should the mast weight be taken at the plate and pin.
_________________
Don't take life too seriously................it ain't permanent.