I have tried a different approach (not original, but thanks to the person who posted this here).
I have 10 metres of (blue) line attached to the front crossbar, passing through a "D" shackle attached to the bow fitting, with a loop with ferrule ready to accept a shackle at the other end. There is then another (retrieve) line attached to a cleat under the crossbar. On the other end of this line is an "O" ring shackle which has the anchor line passing through it on the "outside" of the bow fitting. The lines are held on the deck under one of the front hatch bungees, able to be fed out without going forward. In the photo, I had the blue line attached to the cleat, but I now leave it over the forward hatch.
Therefore, if I want to deploy my Cooper Anchor (with 1 metre of heavy chain), I shackle it onto the ferrule at the end of the line (or daisy chain two more, a 15 metre and 50 metre line, giving me a total of 75 metres, which should be more than enough!). I simply feed the anchor over the front of the ama, knowing that once the anchor is on the bottom, the line will be held through the bow fitting, keeping everything nice and straight.
To retrieve the anchor, I pull on the retrieve line, which brings the anchor line back from the bow, so I can bring it all back into the cockpit without going forward.
Not easy to describe, maybe the photos might help.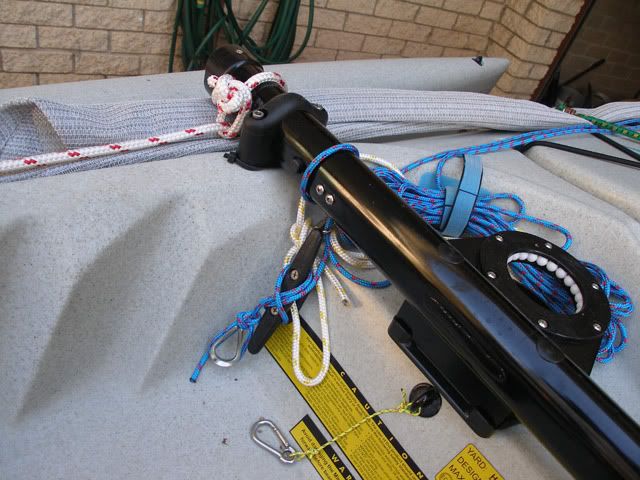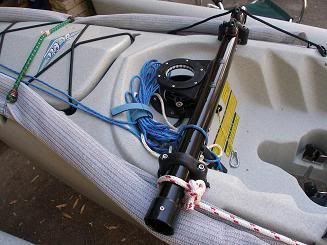 _________________
Tony Stott
2012 Tandem Island "SIC EM"