Finally got some results from the 3D titanium printing exercise I spoke about. The technology probably isn't there yet for what we require due to a rough 200um surface finish, however for most Hobie parts this technology would be ideal ( when the price comes down ). Give it a few years and I'm sure there will be massive changes in the way items are designed and manufactured. Shapes that were possible to design using CAD but were impossible to manufacture using conventional methods such as lathes, mills or EDM etc, are now possible using a printer.
Spec's. - 1050 uts / 970 yield.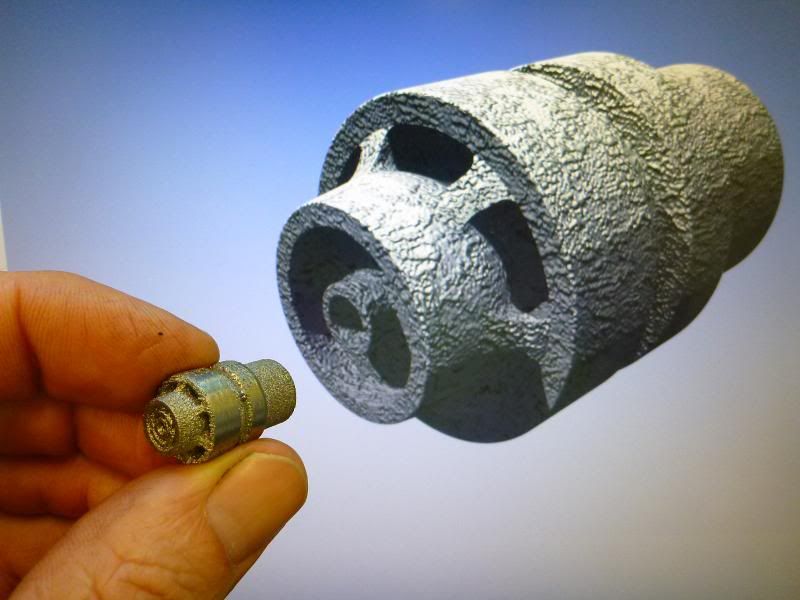 As you can see, another tough day at the office.
_________________
Don't take life too seriously................it ain't permanent.