I spent a bit of $$ on my sounder and didnt want to dry or wet mount the transducer if i could get away with another option.
I liked the look of using a scrupper mount kit but on my AI the rear scrupper holes are used for my cart.
I checked out the Lowrance scupper mount and decided to copy it to some extent as it looked like a good system, not to sure about the distance away from the hull it sticks out.
So this is what i cam up with.
First i removed this plug/cap on the cable that plugs into the head unit as it wouldn't fit through the seat bung hole with it on.
Next i got the transducer and sanded a bit of it so i could get it flush with the hull of the yak.
Next I put a stanless steel eye bolt through the hole in the transducer mount. Sorry no pics of that part of the set up, but here is what it looks like coming up the bung hole.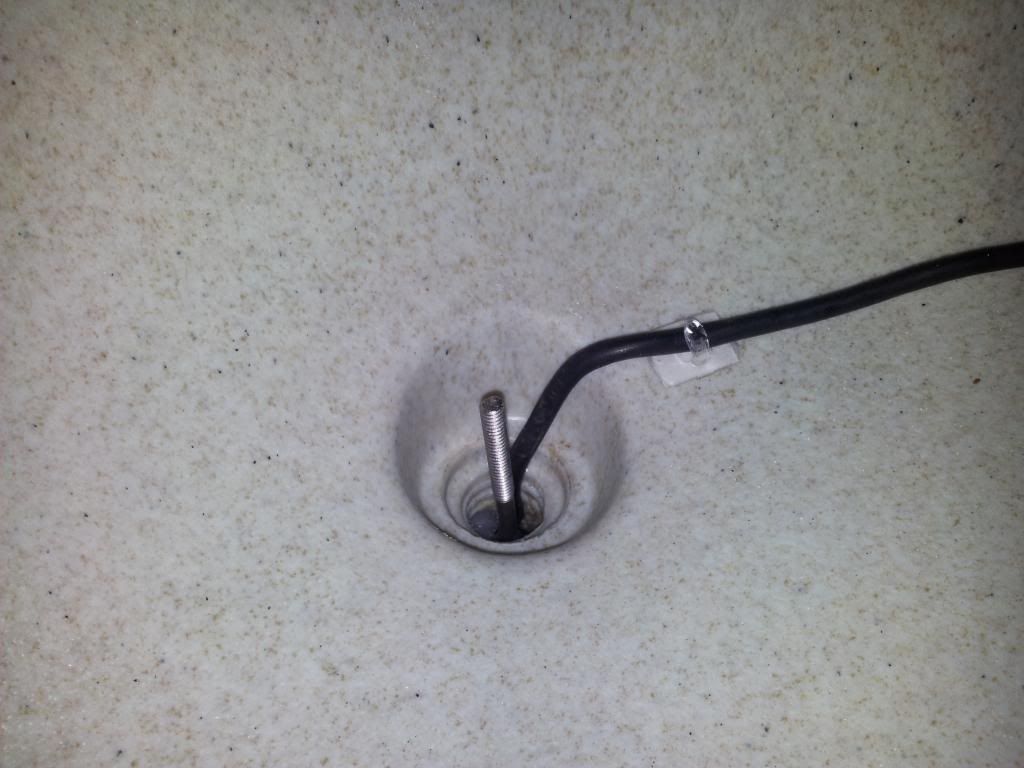 Next i feed the cable up the seat bung hole and siliconed the transducer
Then i got a coke bottle top and cut a slot in it for the cable and then put a washer and nut on to hold it in place.
You can see in the same pic i then feed the cable back through the padeye plug which i don't use. I decided to use thuis as it was easy to use, seal and in if i wanted to remove it the hole could be hidden by a new padeye plug.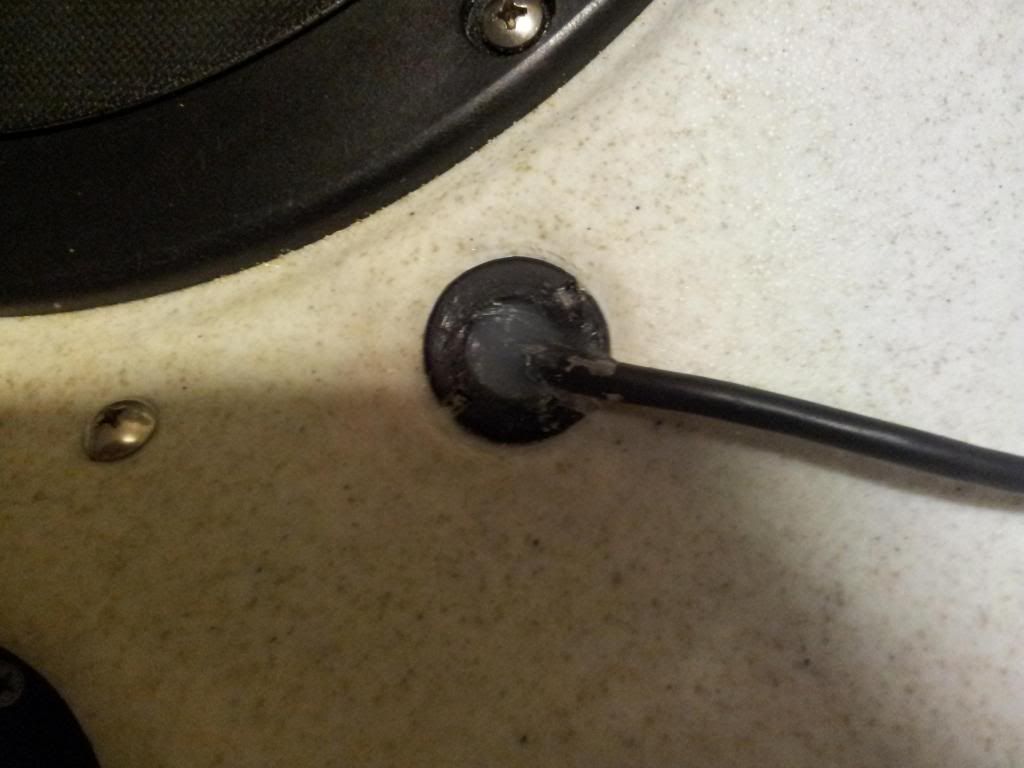 I then mounted a battery box in the middle hatch, where i have since located the power switch for my bilge pump.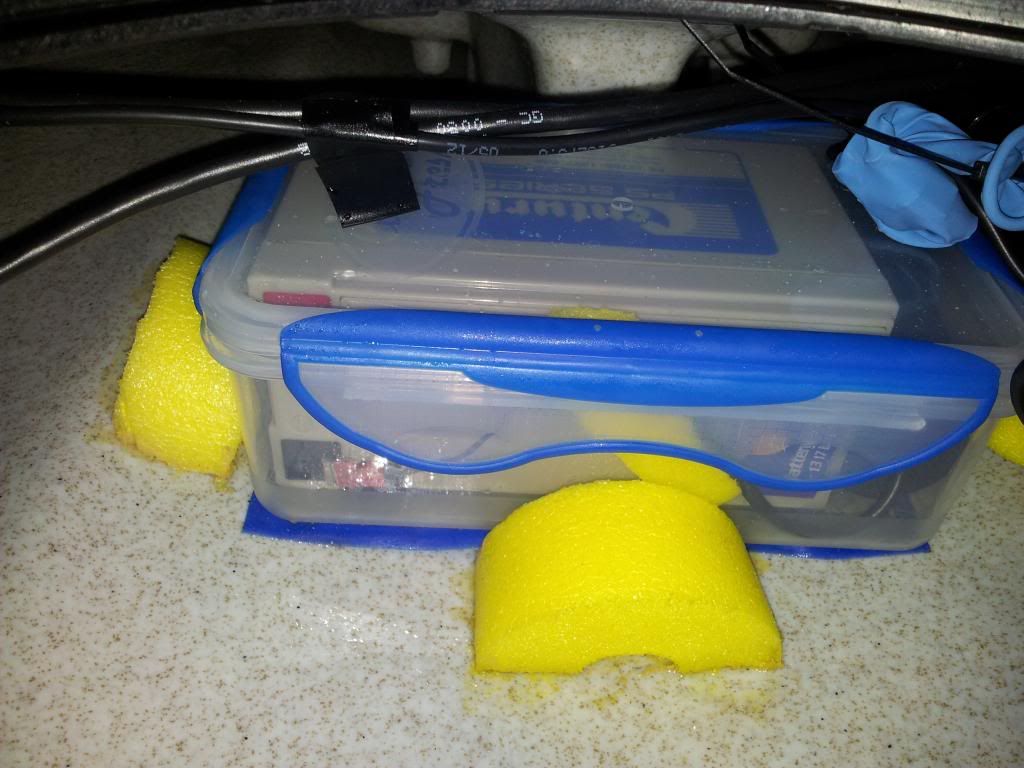 I wrapped the spare cable around the centre case.
I then drilled a hole in the port pocket to mount a ram diamount mount and a small teflon block.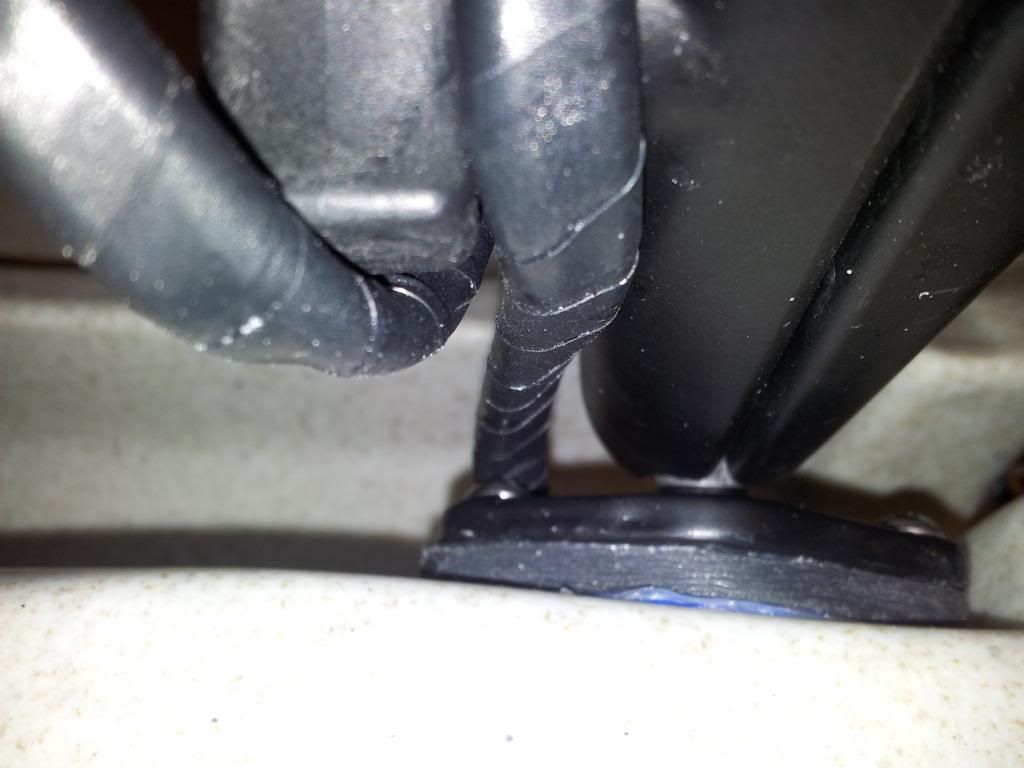 I made a slot in the teflon block so that the cable to the head unit could come out of the same hole.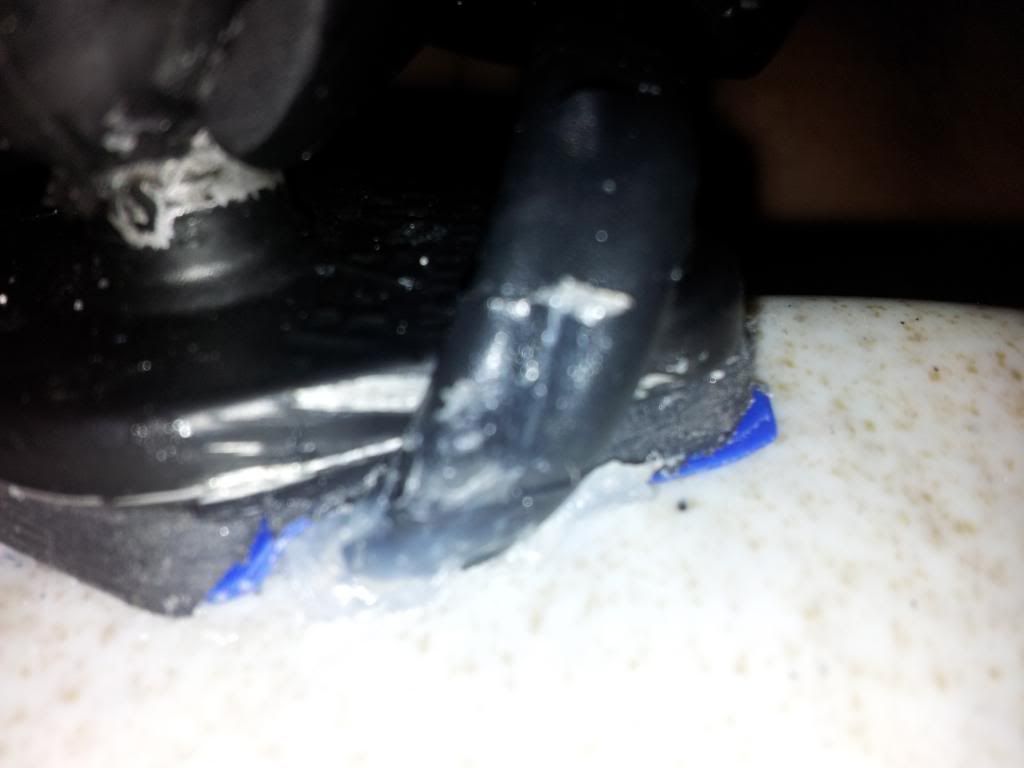 And that was that.
I founded that hardest part was removing the cap on the transducer. I use a small flat head screw driver and some heat to get it off.
The cable is able to be slide back in close to the hull so its not flapping in the wind and rain when on the trailer.
I have used this for about the last 4 months and have had no issues what so every. I have beached it on the sand and put it on my trailer without the hitting the transducer as it fits in well to the groove in the hull.