I find the original tiller a bit hard on the wrist, but this simple extension provides more leverage and finer control.
I cut it from a scrap of 10mm polycarbonate, but PVC, PET, or Acrylic would also be suitable.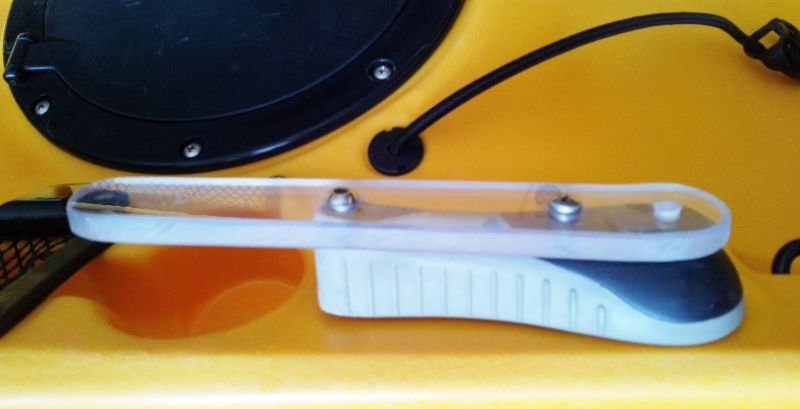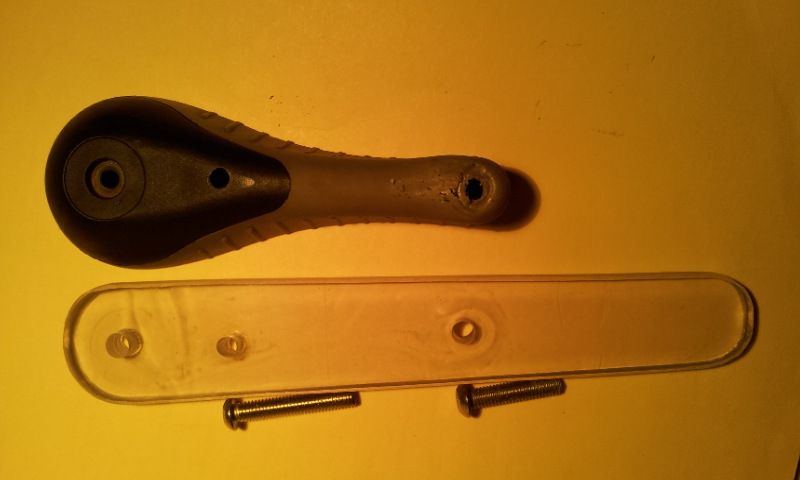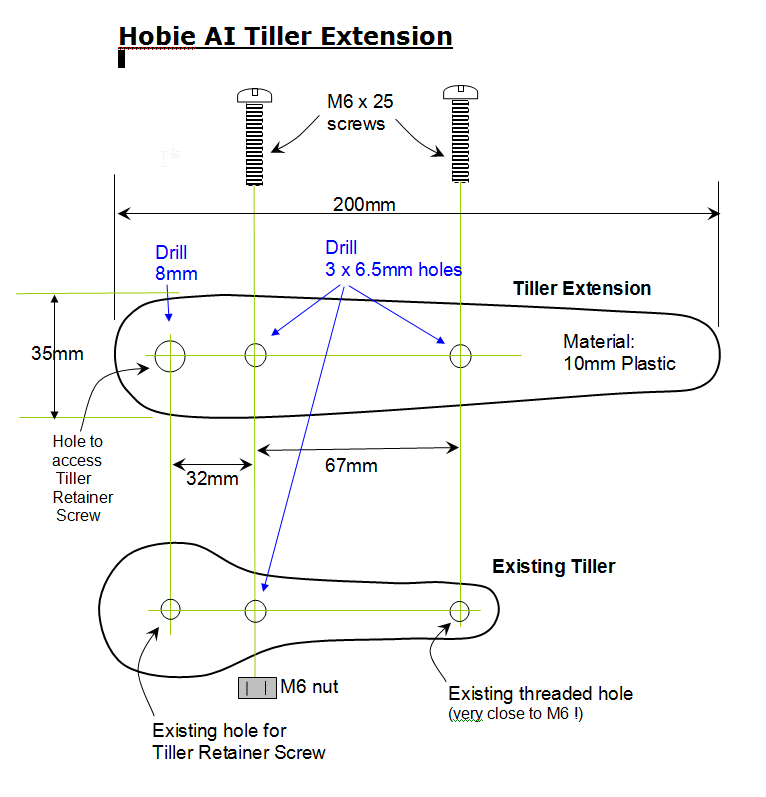 Instructions:
1. Cut out & drill your new Tiller Extension as per the diagram above.
2. Remove the existing Tiller retaining screw using a 1/8" Alan key.
3. Drill a 6.5mm hole in the existing Tiller as shown.
4. Place the original Tiller Retaining Screw into its hole in your existing Tiller (don't screw to boat yet).
5. Piggyback your Extension on top of the existing Tiller with the 2 x M6 screws (the M6 nut goes on the underside of the existing Tiller - see diagram).
6. Attach the whole new Tiller assembly back onto the kayak as it was originally.
If anyone has any questions, feel free to ask via this post.