We tried several arrangements, similar to yours. You have the right idea stepping down the vertical angles like that.
In the end we decided on this arrangement, which though it looks awkward, creates the least resistance, and never piles your line up or spills it off the drum when you unfurl. It's spray painted
RED
to match the hull now.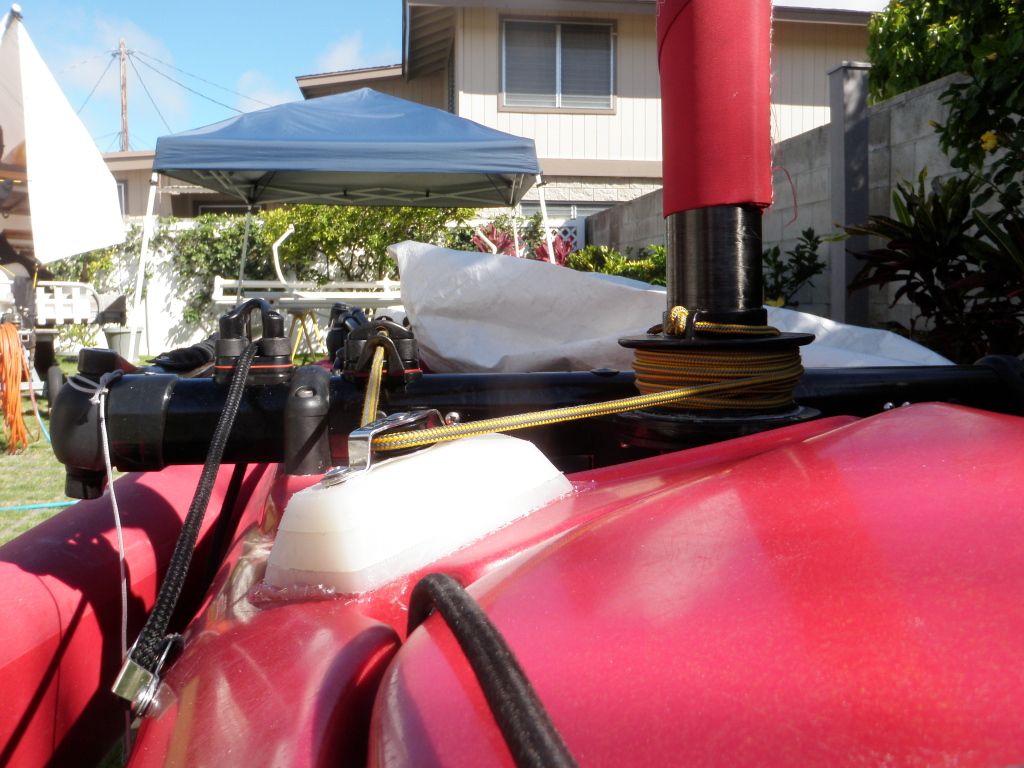 Welcome to the forum Armada.