Finally got out in my AI conversion.
Thanks to all who helped me with advice. While playing around I discovered...Instant "Barber Pole". Doesn't require any additional bungie, or whatever.
It's built into the yaku. Just slip the main sheet over the cross member holder.
Caution. This was in a light wind.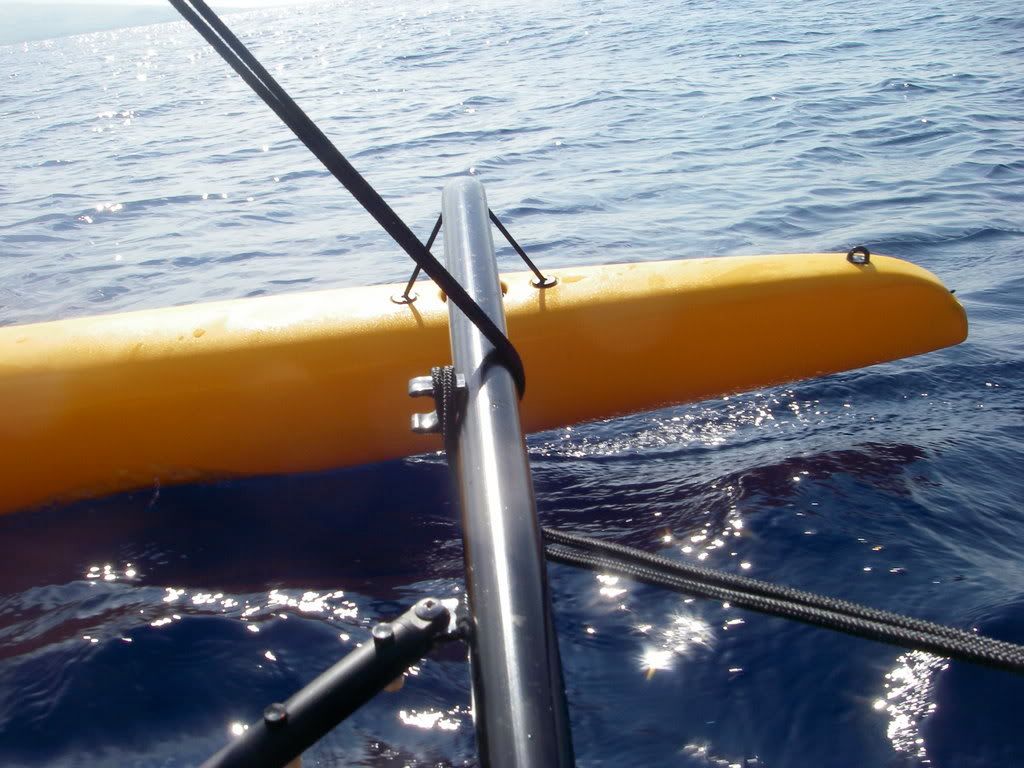 Had previous done this with Sidekick slipping sheet under the yaku tips.
Aloha
Dan