Location West Michigan, details and prices below:
Adjustable rudder castings, these are modified non adjustable castings made to be adjustable with some machining and hardware. I made two sets of these when I did them, one set went on my 16 and worked great (two seasons now) and the other is extra. These SHOULD work on every 14 or 16. I would still call it beta at this point but if you get them and they don't work I'll offer a one week (after arrival) return policy if you pay to ship back. $100 shipped
Non-adjustables sell for quite a bit more than that.
Traveler Car, this came off of an extra boat, in used but good condition. $30 shipped. These sell new for 80-90.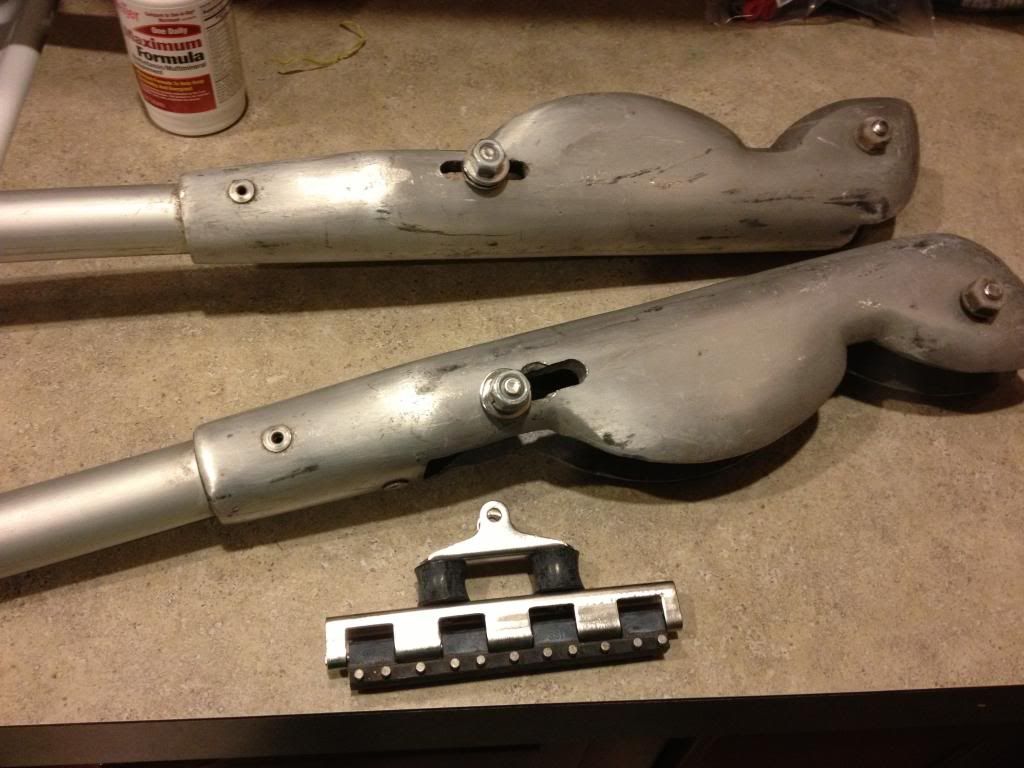 Let me know if you have any questions, Thanks for looking
PM, reply to this post or email csantana823 at gmail dot com