For Sale - A pair of white fiberglass EPO2 rudders.
When the EPO2 rudders were first introduced, they were offered in three constructions, one of which was fiberglass with a white gelcoat finish. This construction is the same profile as the carbon and kevlar blades, however they are slightly heavier and more durable. They are
much
stiffer than the stock nylon rudder blades.
This pair was originally installed on a Hobie 16. The holes were later filled and the blades re-drilled for a Hobie 18. They have very minimal wear - some scratches from the rudder castings and some minor dings at the tips from beaching. They look as good in person as they do in the pic. Price is $350 for the pair. Any questions, send me a PM.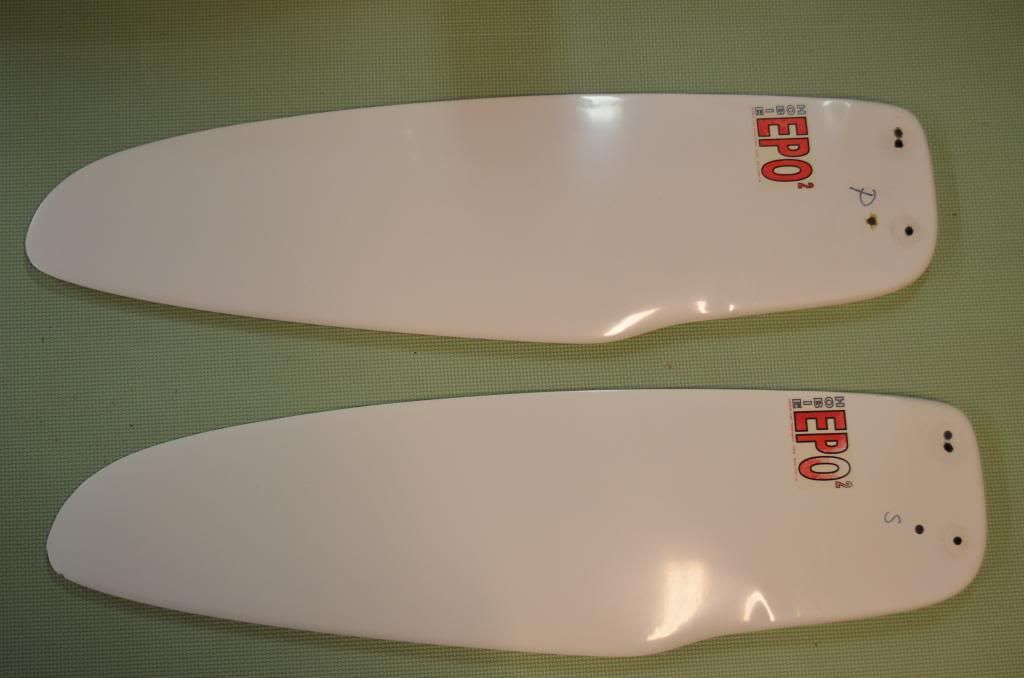 sm