1999 Hobie Cat 16
It was originally bought from Time Out Sports in Charleston. We are the second owners. We have owned it since 2004. It has been mainly used at Lake Murray with an occasional trip to Myrtle Beach. Selling because we got a new Bravo last season and don't really see this one getting used like it should.
Boat: 1999-model year with new standing rigging installed last season. Most of the running rigging was replaced last season as well. Sails in good condition, they still have crispness to them. Stored inside in a Hobie sail bag. Hulls are solid with no soft spots from delamination. There are a couple of chips in the gel coat from beaching. The keels are worn down some though. The tramp was relaced last season. New Easy Rite righting line. Neoprene rail kit (not installed yet). Single standard adjustable trapeze wire set with new elastic. New Telo Cat wind indicator, with old one for a spare. Hobie Miracle 20 style tiller connector. This works great for removing the tiller and EPO rudders for trailering and storage. Quick release shackles allow for easier and quicker rigging time. These include for the jib sail and mainsheet block, as well as the Hot Stick tiller. Toolbox with spare parts. Rudder cams drain plugs, rivets, shackles, clevis pins, etc. Trampoline bag for carrying some small items aboard and a paddle. All this and whatever else I can find around the house that goes with it.
Example of the quick release, but we all know what they look like.
Trailer: Galvanized Long trailer riding on 12" wheels and two (2) 8" spares. All tires replaced last season along with the valve stems. Bearing Buddies on the hubs for reduced maintenance. Trailer was rewired with soldered joints and new lights last season. Homemade 12" sail tube and a plywood platform adjacent to carry the cat tracks. The cat tracks have inflatable tires. These tires were also replaced last season. Hobie mast cradle for trailering. Red safety flag to attach to the masthead, so people can still try to get really close.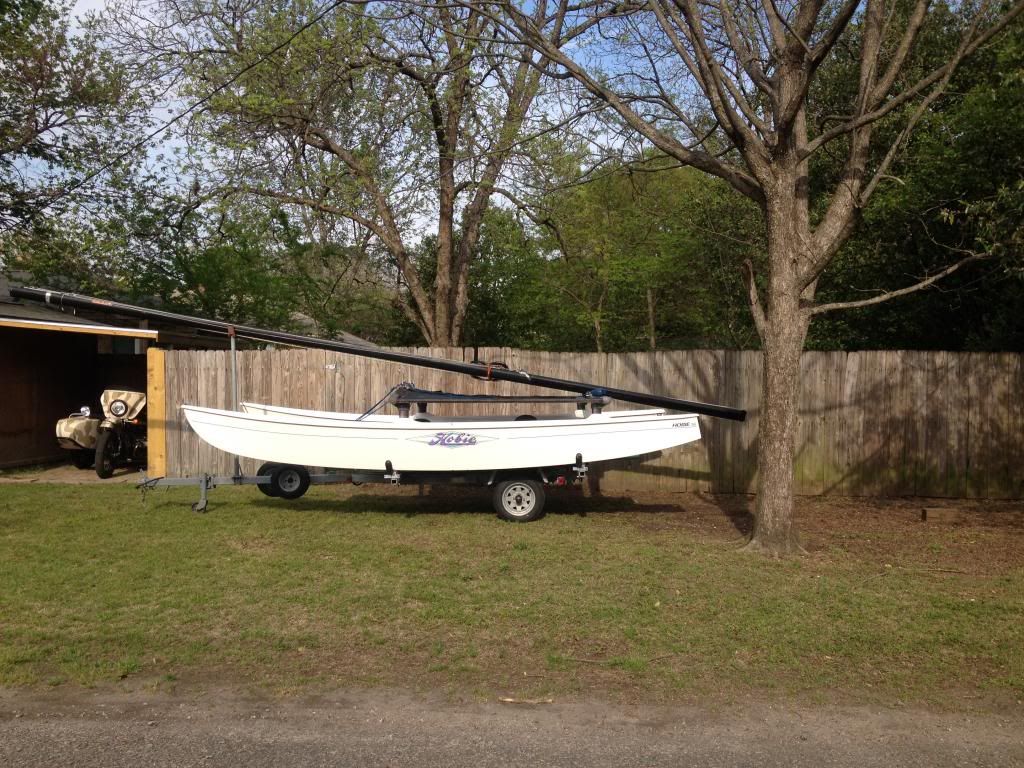 Basically a turn-key set up. Add a new crew; some life jackets of your choice and you'll be ready to hit the water. I'll even include a ball mount with 1 7/8" ball for a 2" receiver.
Listed on CL for $4300. Hobie friend price $4000. Located in Columbia SC. Contact me at
shimanog@bellsouth.net
for any questions you may have.
__________________