Here is a Hobie Heavy Duty Kart I modified to give it a wider stance and Roleez baloon tyres, interchangable with the originals if necessary, and the ability to be split in half in order to be able to stow it away completely inside the forward hatch.
The axle was cut off at the vertical tubes and 2 solid stainless steel axles were inserted and welded in place. These have threaded holes in the end to allow wheel retainers to be screwed on. There are adjustable inner wheel stops that lock into place with screws. The cross bars were cut in half and two stainless bored barrels welded on and the reassembled kart drilled and pinned.
Should I ever have a puncture I can replace it with the two original tyres.....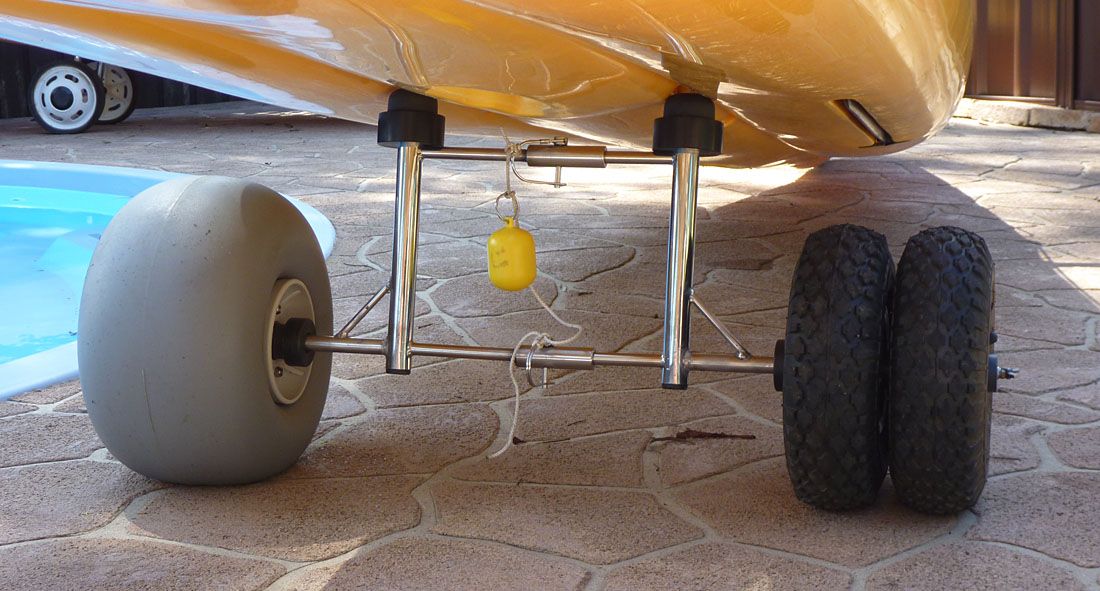 Or if I ever need to take it across hard rough terrain with a chance of damaging the Roleez tyres, I just put the originals on only....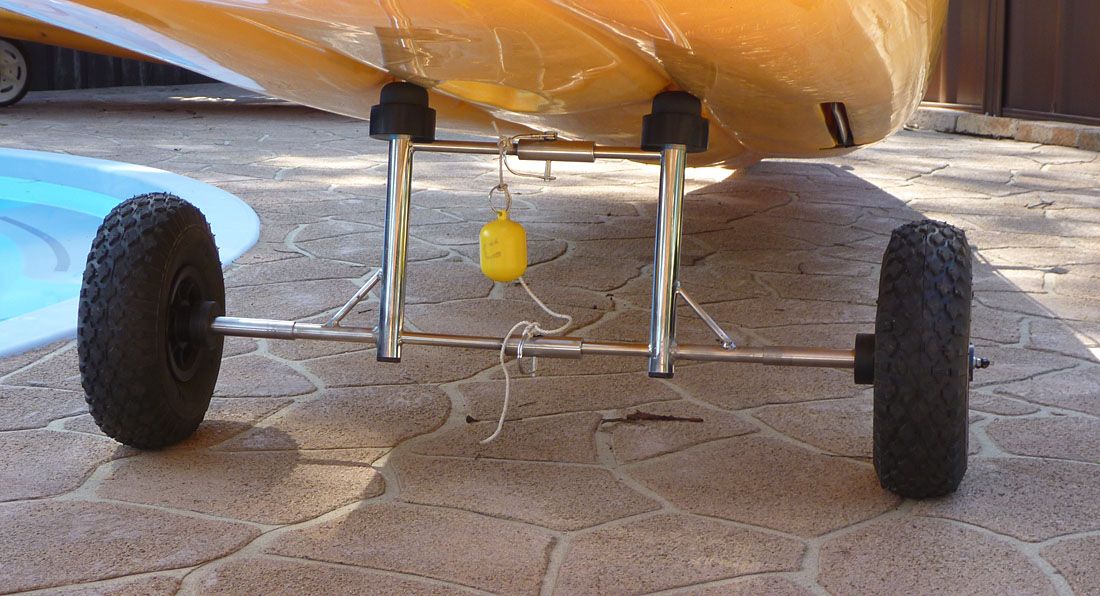 When loading and unloading from the car roof rack, it is held in place with a set of pins.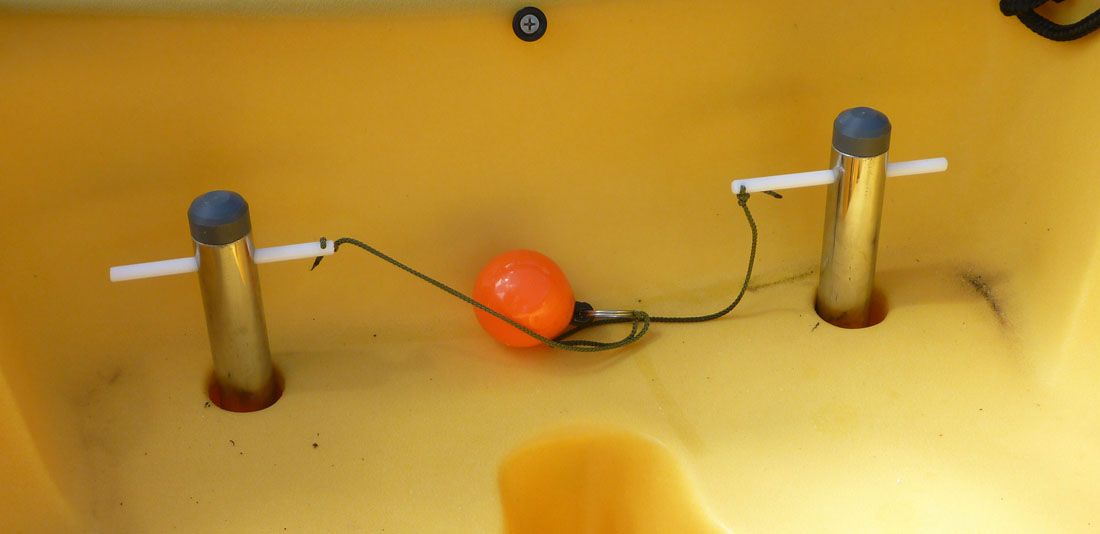 The frame assembled with the wheel options. No tools are necessary except to adjust the inner wheel stops, but these would never need adjusting away from the vehicle and then very rarely.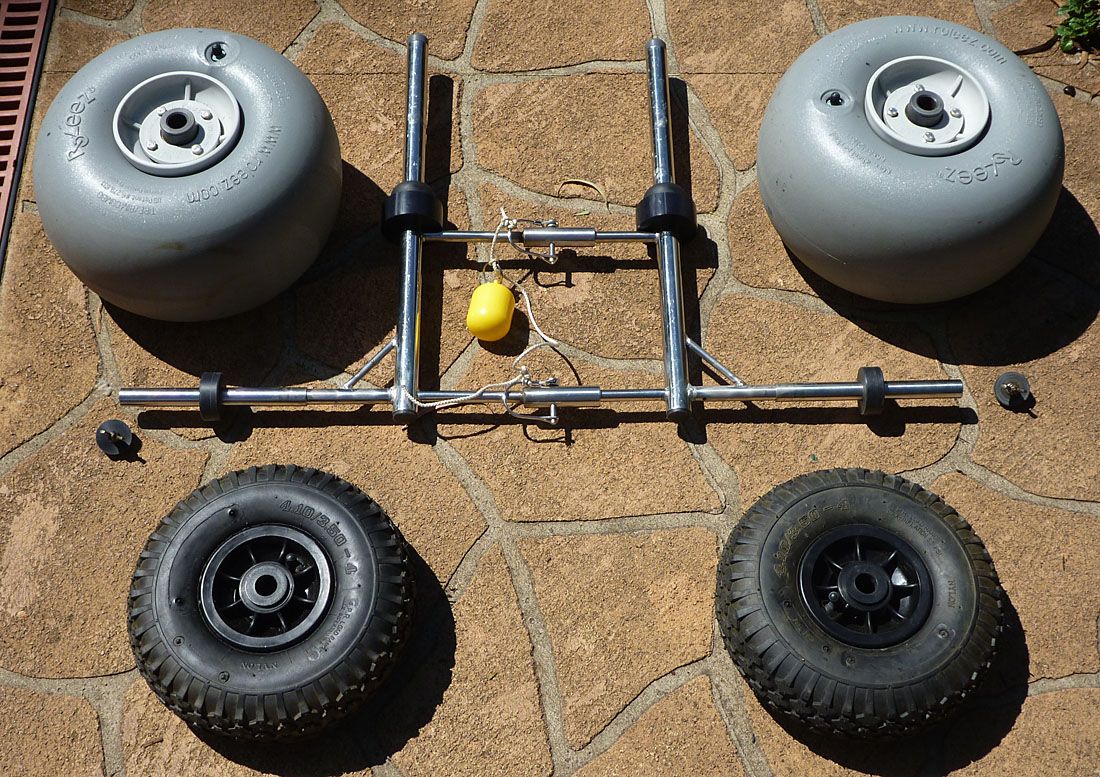 The frame split in half. The pins capture in place and have a float so I can't loose them when assembling or disassembling at the boat.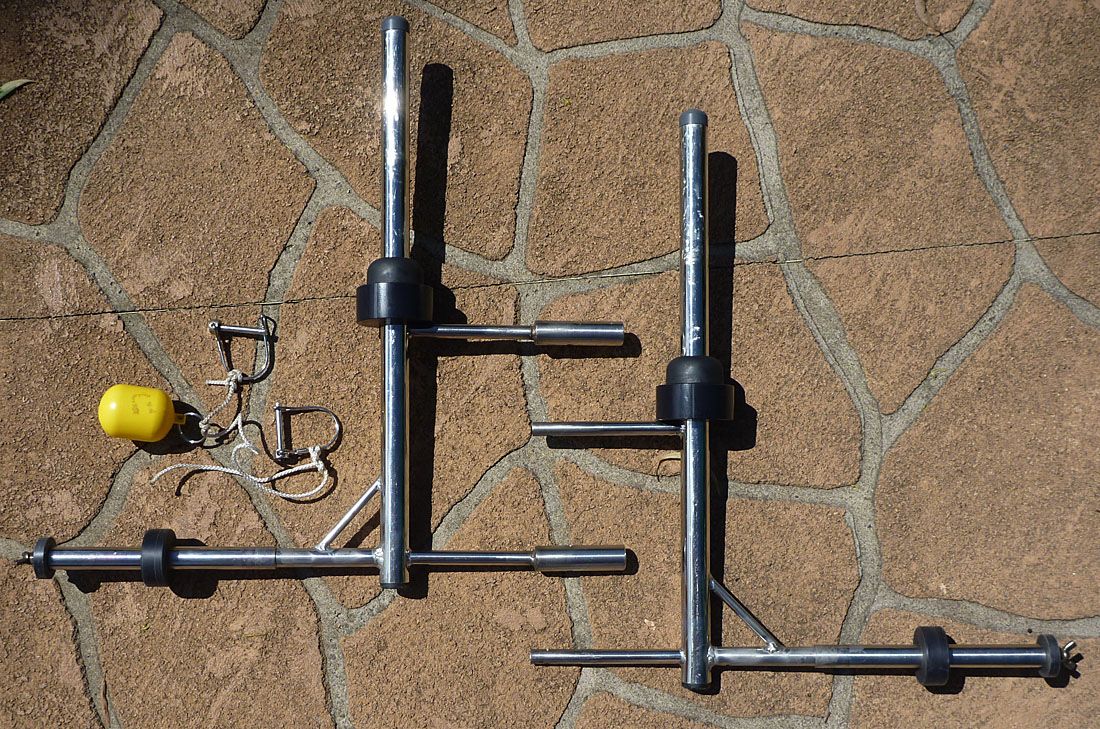 Tyres and frame neatly installed in the forward hatch. Obviously I don't take all four tyres, just the ones I'm using.
For anyone contemplating the Roleez tyres, they are simply the best. These 32cm jobs allow the crossing of dry loose sand which was impossible with the original kart tyres.
Cheers, and Happy Sailing.
_________________
If you think nobody cares if you're alive, try missing a couple of payments.
Had: Mirage Tandem, Outback, Adventure Island
Have: Tandem Island