Hi Motti. What a trip report !
A couple of points. Firstly you mentioned the dagger popping up and I wondered if you have the bungee threaded through the eyelet before attaching it to the lug on the hull rail. I have this white plastic hook on the bungee like this .......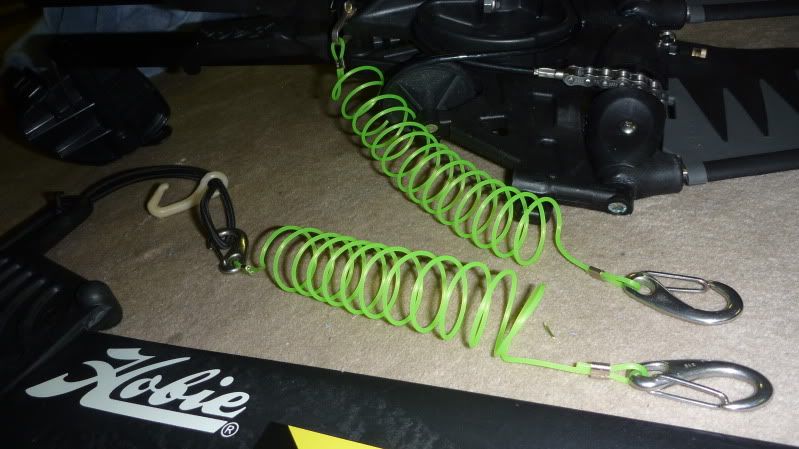 ...........which simply hooks onto the eyelet in the hull holding it down.
As far as breaking Akas goes, I'm pretty sure it has never been done except for in the Miami to Montreal trip, but that was in a storm with the land as a contact point.
As far as tethering or leashing yourself to the AI, there are a few threads and discussion on it. I use a spiral wound heavy surfboard leash connected around the Aka behind the seat and around my upper arm. Just remember if you get separated from the AI, unless you 2 have a very close relationship, it apparently doesn't wait around for you and sails off to it's new owner a lot faster without the baggage.
Hope this helps and looking forward to discussing trips and issues with you in the future.
_________________
Don't take life too seriously................it ain't permanent.