I moved my main sheet cleat back closer to the seat. Just liked the low angle of the line better than having it ride over the top of the front Aka bar support. Although the sheet wasn't catching on anything, in the interest of keeping things neat and tidy I fashioned this guide block from some HD nylon.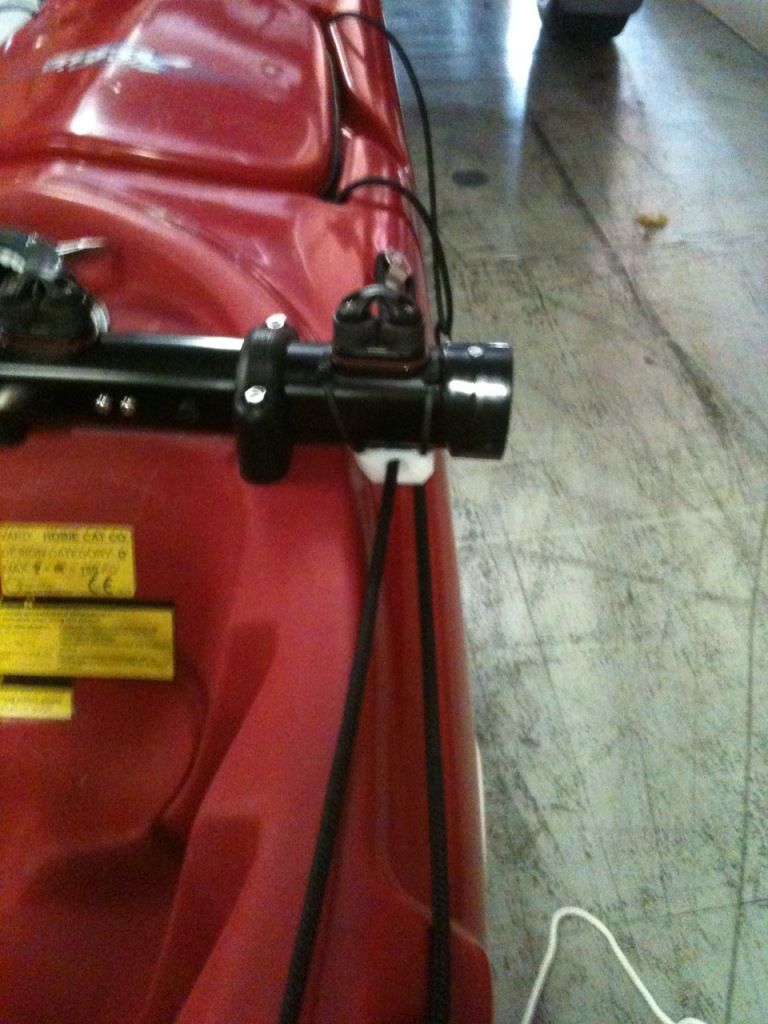 It's sturdy and doesn't slide or move about. No holes were drilled in the hull or the Aka bar support. Of course, it really doesn't do much other than just keep the sheet from rubbing on anything.
Next up is a means of moving the furling line out from behind my right foot and further over towards the starboard side of the hull.