stringy wrote:
surferhunterguy wrote:
I figure someone has replaced the bow hatch with something that is flat and hard that you can more easily keep your balance on. Perhaps teak or something? Im not having much luck searching the forums but may be using the wrong keywords. Can anyone point me to some trial and error on this mod?
I'm not aware of any posts regarding such a mod.
Chrisj is the main poster re quarterdecks:
viewtopic.php?f=69&t=37645&p=175974
BTW Tony ...I hope you are coping OK without your TI?
Sadly, I have my TI, but I can't use it
. On my awesome 6000km outback trip (pics to come), the incrediblt rough roads caused one leg to blow up in a humungous haematoma (fancy word for bruise), which is too painful to sit in the TI.
I am hoping it won't be too long before I can hit the water again.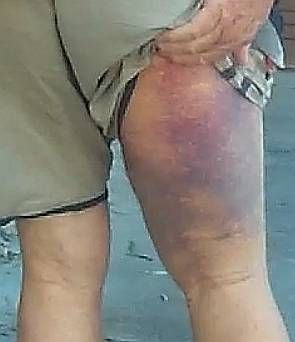 _________________
Tony Stott
2012 Tandem Island "SIC EM"