We have changed the date of our camping trip in memory of our good friend, Terry Wilson.
The new, firm dates are Fri-Sun (or Mon), Mar 28-30 (31)
The tides for Fri-Sat:

Launch times (whenever you want) about noon on Fri from the Goodland Boat Park—see below. It is only about a 6.5 mi paddle or sail to Cape Romano. The Cape has some beautiful wilderness campsites along the east-facing shore.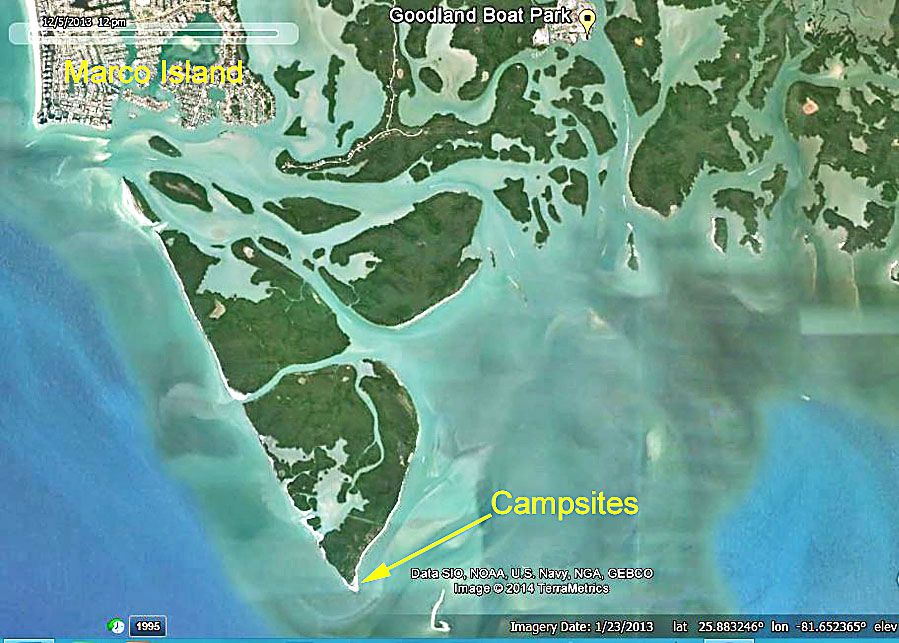 The Goodland Boat Park
http://www.colliergov.net/index.aspx?page=3121
has a fence and locked gate. The gate is open about 5:30 AM to sundown or 8 PM. The gate always opens for vehicles inside the property. Charge for launching: $8 motorized vessels, $4 for non-motorized. $10/night to park in the gated enclosure. Here is Goodland and the Park: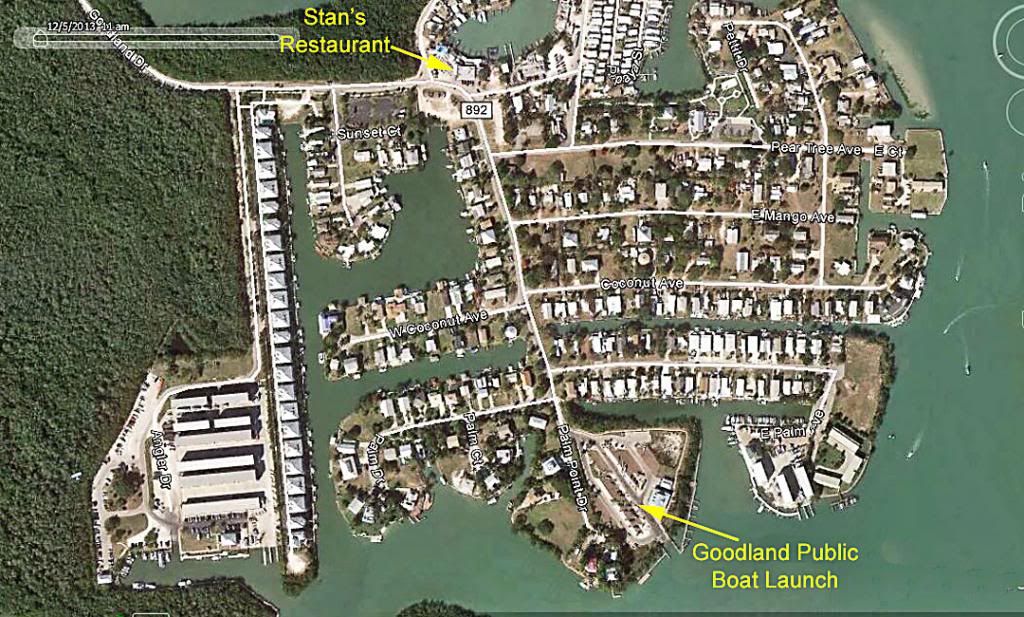 At this time, people planning to do the trip are (no particular order):
Toby Nipper, Alex Oancea, Steve & Maria Sanders, Don Haynes, Pat Owen, Charlie Fast, Vivian Olivia, Connie Mier, Fred, Michelin, probably Sharon Hutkowski, Joshua Morgan, maybe Jim & Yvonne Quinlan, and me.
I hope to see you all there. This will be a very nice camp trip. If you want to join this trip, email me at kwellma at gmail dot com, or call me 305-979-3362.
Keith