Cape Romano—A Coastline in Transition
My last visit to Cape Romano was a solo trip about 3 yrs ago. That trip was memorable for 2 incidents: twice in one day, I managed to impale my hand on a lure's barbed hook while having a very mad fish attached to the other end of the lure. I also learned the simplest way to remove that barbed hook (once the fish was under control): clench your teeth and use your pliers to pull it out the same way it went in. It is amazing how tough your skin is, so expect to use all your strength. For a moment, it hurts big time, but, when the job is done, you can go about enjoying the rest of the day. Hopefully, it won't happen a second time.
This year we took advantage of the hospitality of Stan's Restaurant parking lot and launch in Goodland, FL.
Stan's is a happening on weekends, so the parking is not available, but weekdays they are happy to accommodate kayakers.
Just check with Steve, the owner. Their food is excellent, in case you're hungry on your return.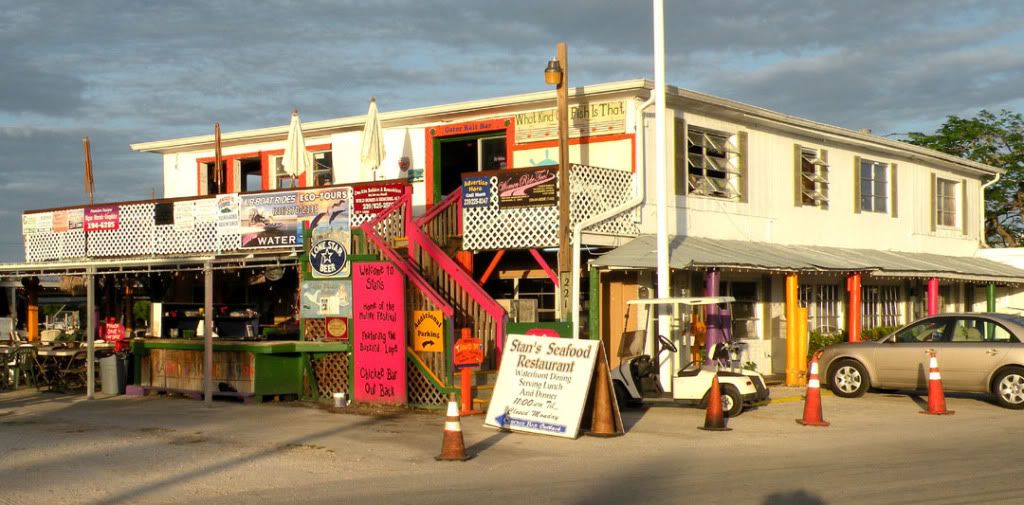 Jim Quinlan (aka CaptnChaos) is launching while Josh Morgan (aka TideTraveller) and Terry Wilson (aka Terry) wait their turn.
Goodland is a sleepy little fishing village,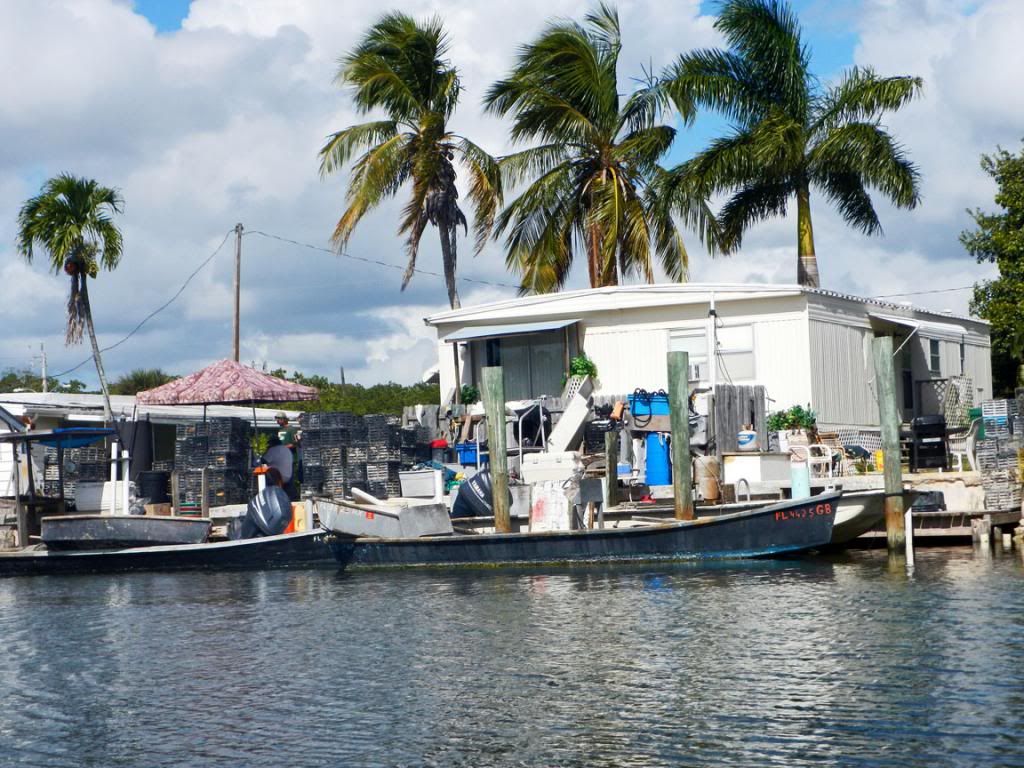 with a few retirees.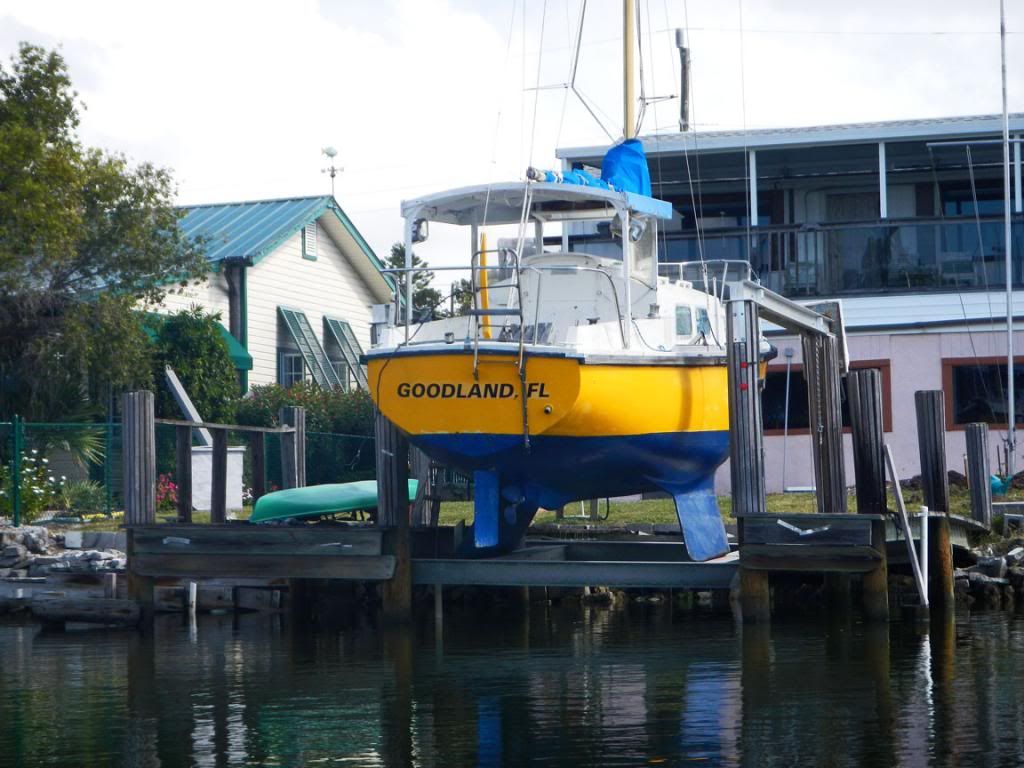 This is Jim underway, but he is heading to shore to make some kind of "adjustment" to his boat.
Cape Romano is only about 7 mi from Goodland by sail and a little shorter by paddle/pedal. Terry would be pedaling her Adventure. She is an avid fisherwoman, and she did plenty of that on this trip. Josh was paddling his new sit-on-top kayak—a 21" by 18' boat he is customizing for his 2013 Everglades Challenge.
Google Earth overview showing routes and campsites.
All of us, except Terry, took the sailing route on a broad reach. Josh has a 1-meter Flat Earth sail for his kayak. He kept up with the AIs (Jim, Nancy—my wife, and myself).
Upon rounding the southern tip of Cape Romano, you are confronted with a derelict structure, which is both a tourist attraction and an eyesore.
At one time, the structure was on dry land, but the Gulf of Mexico has reclaimed the property. Now, the structure is in danger of collapsing into the surf. Thanks to Jim for this picture of the structure and his great hakas.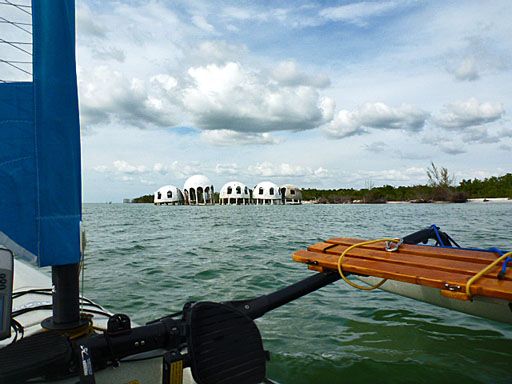 This Google image was taken on Jan 22, 2010. It shows my old campsite and the new.
Two years after that Google image was taken, this terrain has changed dramatically.
Here, is my Photoshop rendition of what a newer Google image would look like.
The old campsite has been partially taken over by mangroves. At the same time, a new cut through the shoreline into Morgan Bay has developed. Frankly, I was amazed. The place looked nothing like I remembered it 3 yrs earlier.
Here is Nancy standing in the cut at low tide.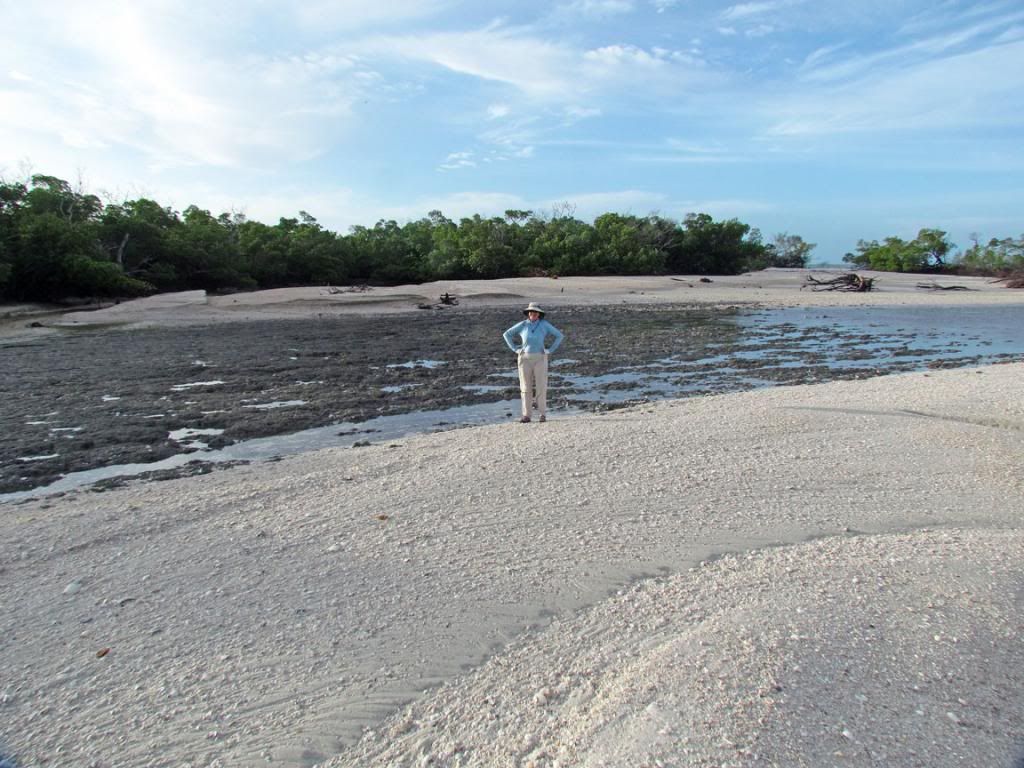 A view of the cut confluence with the Gulf of Mexico.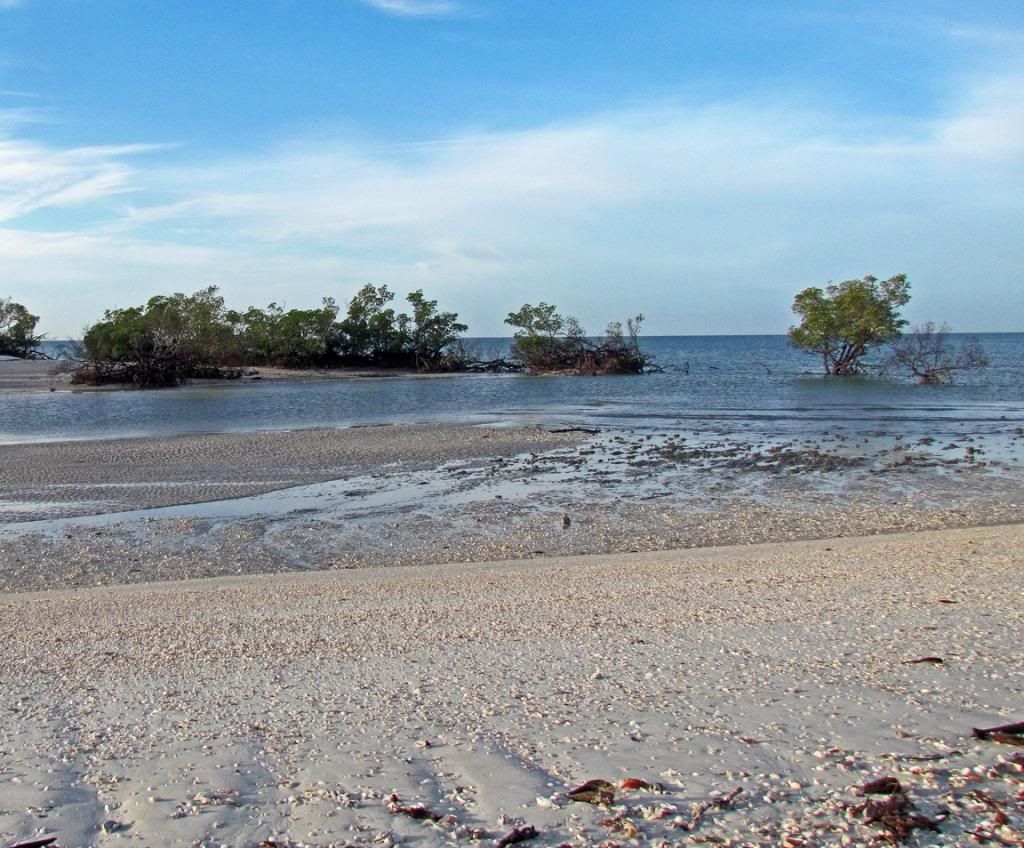 Terry is enjoying the beauty of this rugged seashore. These are the remains some of the mangroves that were ripped out of the shoreline when the cut was formed.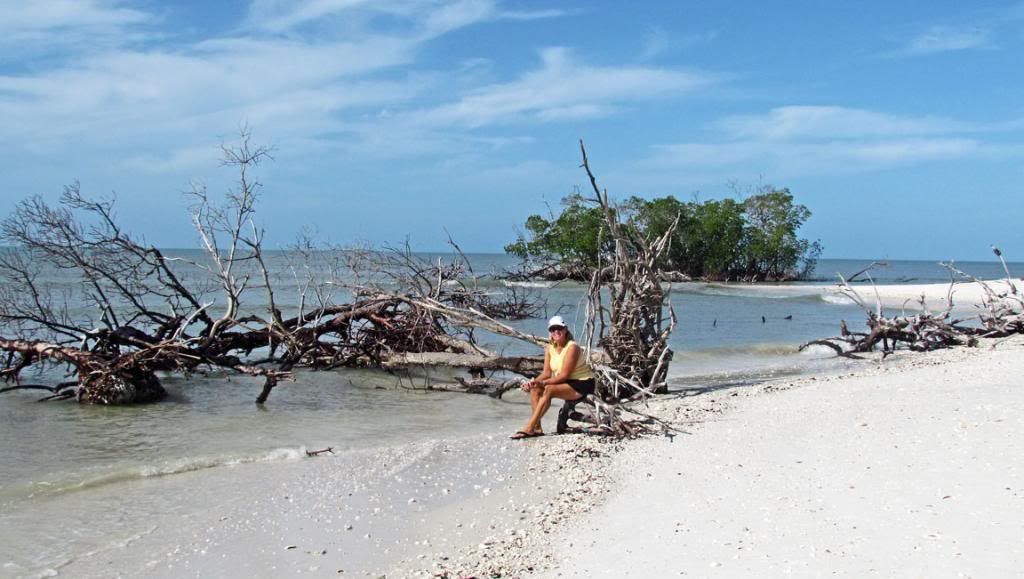 As the Gulf of Mexico floods into Morgan Bay, the currents sculpt the cut.
The cut, sculpting, and Morgan Bay at low tide
The tide begins to fill the cut.
Day 1—camp begins to take shape. That is me seated. Terry has just finished setting up her Sierra Designs tent. Jim is taking the picture.
Bill Waller (aka Polecat) arrived after the rest of us and set up on the edge of the cut. It was Bill's first AI camp trip in several years.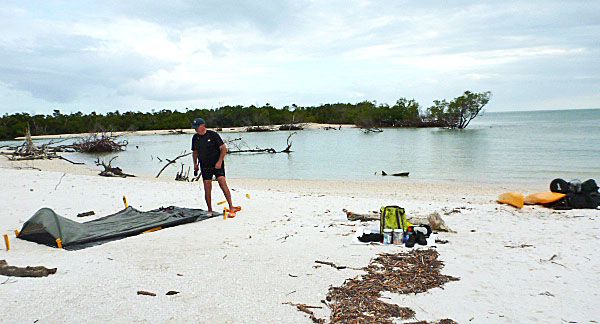 Nancy explaining something to the boys. Note, the Day 1 nighttime tide has eaten into our camping area.
Camp crew: Nancy, Terry, Jim, Bill, and Josh.
Josh's digs—a camping hammock.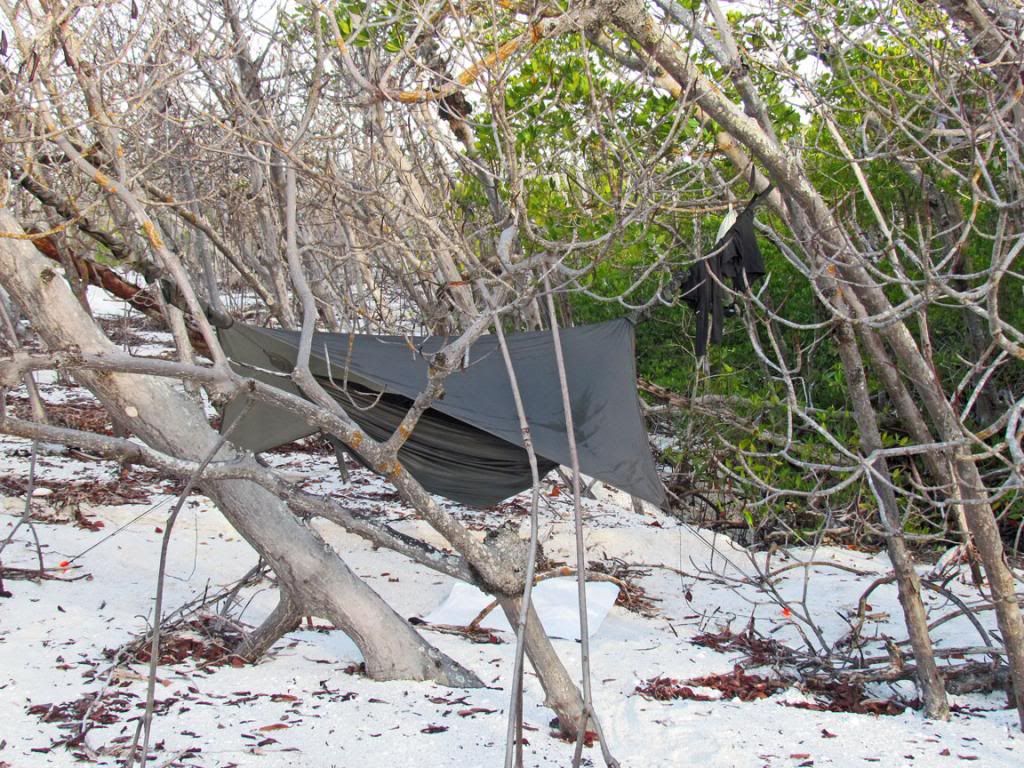 It seems like we just got here, but Josh will leave on Day 2. The first day after settling on a campsite, he went out and found Terry in Morgan Bay and brought her back. He is a fireman. He takes his job seriously and is in great shape. So, finding Terry was like a rescue mission. Of course, Terry was fishing when he found her.
On Day 2, Nancy looks over Josh's gear. Josh is packing for his trip back.
After loading his boat, he will pick it up and carry it to the water by himself. Josh is a terrific example of packing light and right. My goal, when I grow up, is to be like Josh.
Josh with his Flat Earth sail deployed is heading back to Goodland via Morgan Bay.
Sunset off Cape Romano
Each successive day brings a higher nighttime tide. This is Day 3. Tonight will have a 1-2" higher tide.
Bill said his Appalachian Trail tent had water running through it during the night.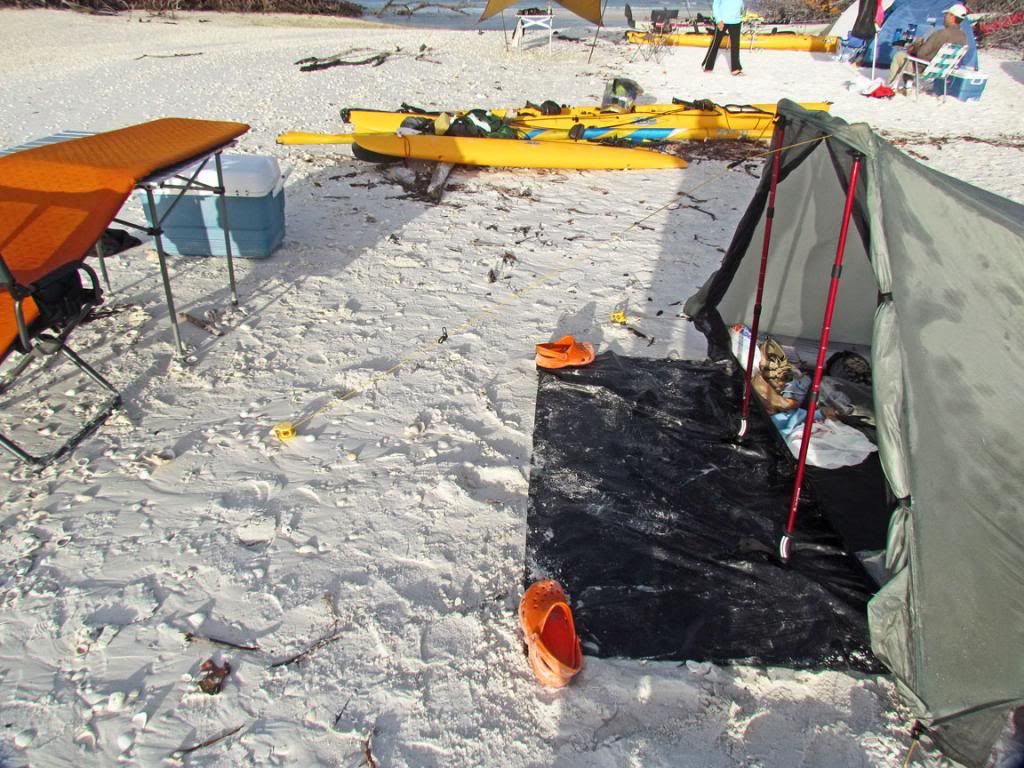 Of course, Terry and I did some fishing.
This is the coast line I fished for sea trout. Can you find the 2 osprey also looking for dinner?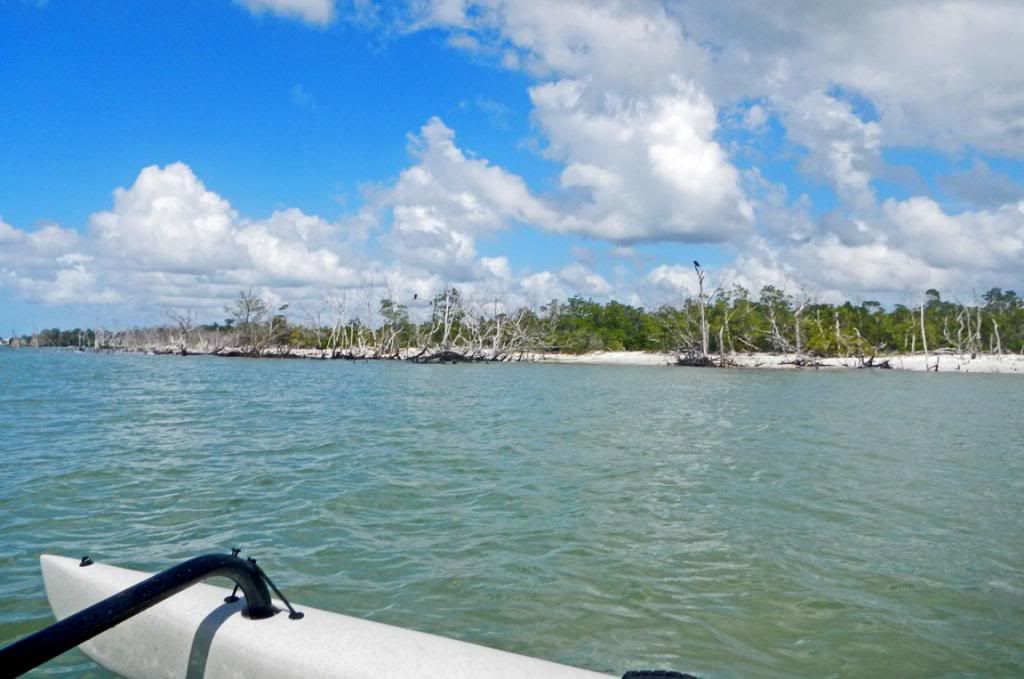 After dinner on Day 3, Terry caught several snook. This is a 24" snook caught in the new cut as the tide was rising. She was catching a snook or ladyfish on every cast. Note, snook are still off-limits because they are recovering from the devastating hard freeze 2 yrs ago.
We expected a high tide the night of Day 4 and moved our boats as high as possible. Morning revealed the tide had easily reached the boats.
We are heading back to Goodland today. Terry is on her way.
She will pass through Morgan Bay and Morgan River. I told her she should ask for an AI from Santa this year. She insists that she is not a sailor. Nancy and I are kayakers, but we manage to get around in our AIs.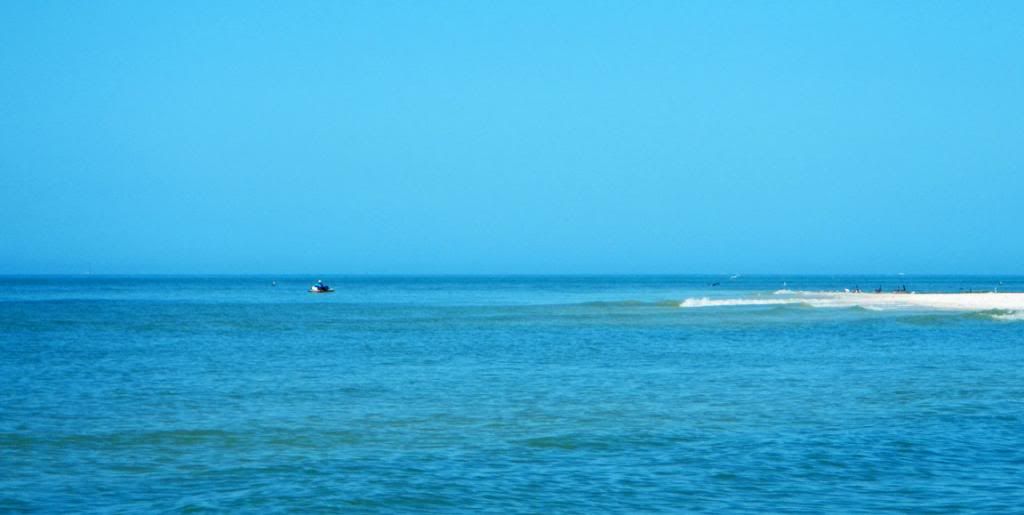 Nancy arriving back at Stan's ramp. Jim, literally, jumps in to help her.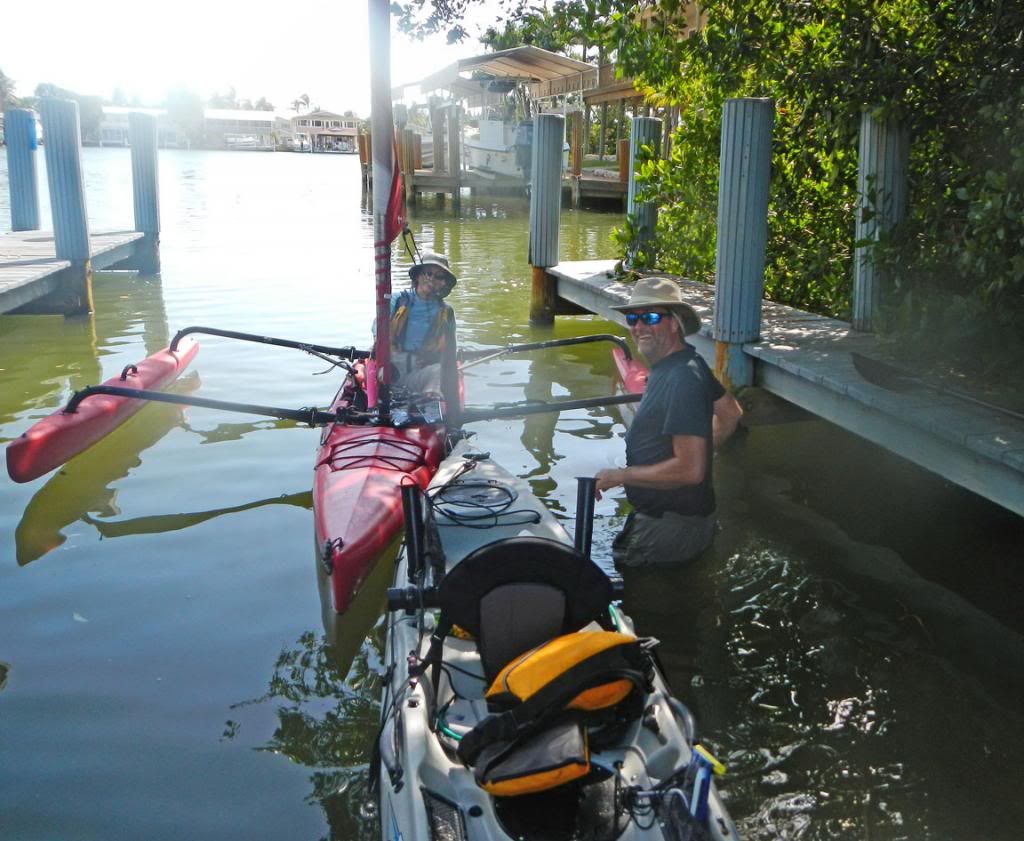 Terry arrives, happy to be back. It was Terry's first kayak camping trip. She is a trooper, and we were all proud of her.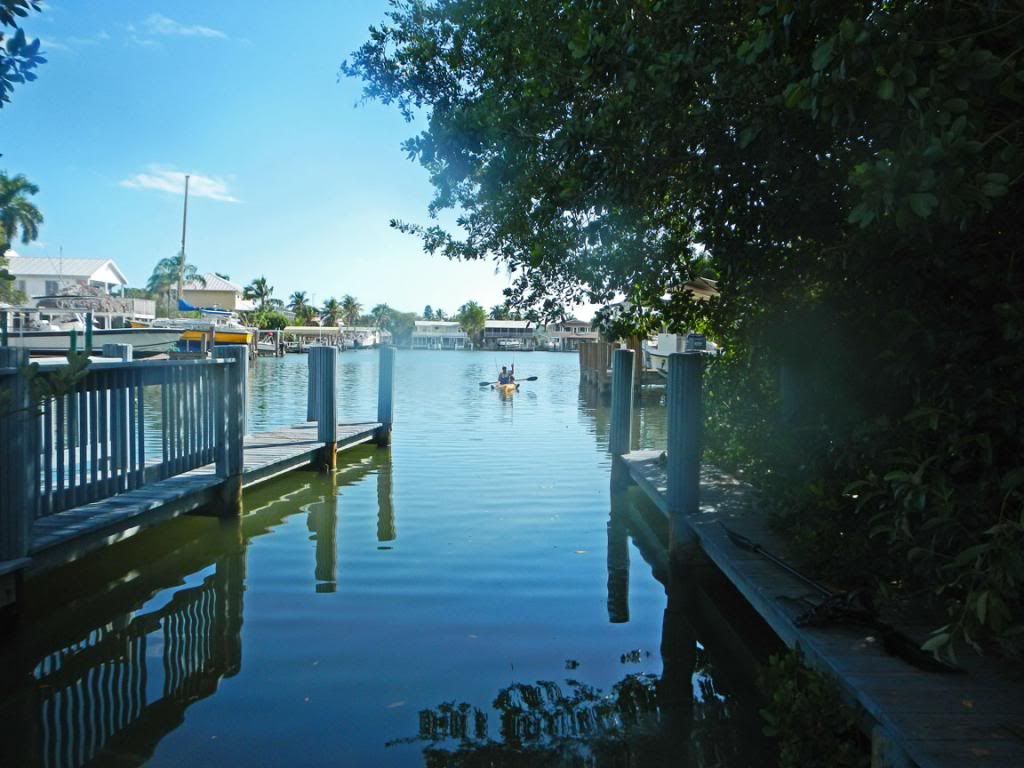 Now, it was time to head over to Stan's for some seafood.
Keith