Just thinking here. You could use two ropes one going from outside rear aka around the front crossbar and back to the outside rear aka. The other goes from outside front aka around the aft crossbar and back to the outside front aka. Tie the ends mid aka so that you tension when sliding the knot out.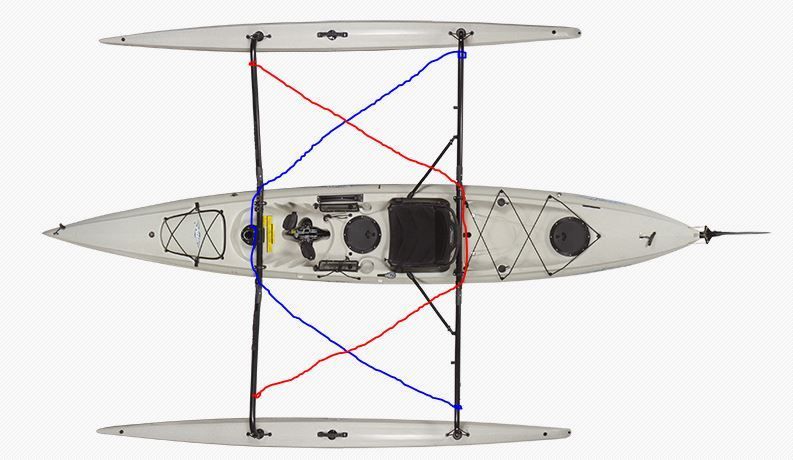 Make sure you tie the original Boom hitches mid aka and in the correct orientation (standing line directed towards the hull) so that sliding them out tensions the lines and sliding them in allows for the akas to be collapsed when needed. Once the knots are tied you may never need to retie them. Come to think of it, obstructions on the back aka don't allow you to slide the knot all the way into the hull so you probably need to untie one knots on the back akas (blue line) to collapse the akas. You could always use a quick release mid line in that line as well if you wanted.
This simple, cheap arraignment would...
Keep the akas from collapsing
Keep the akas from pulling out
Allow for Traps and provides some support under the tramps.
Have not tried this yet but it seems reasonable that it should work.