Just got in from my second day of sailing my AI with a boom attached. Unfortunatly the breeze was only about 6 or 7 knots but I due like the controle it gives. here are a few quick pictures.
Overview showing full sail reef and furled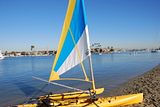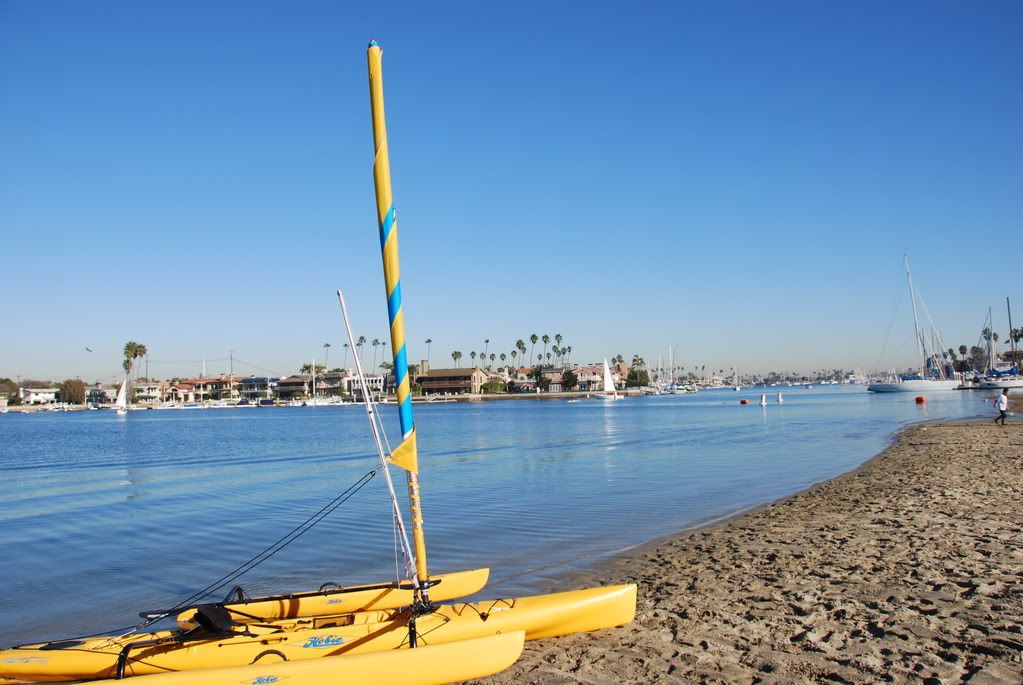 Here is a close uop of the gooseneck assembly. I made a yoke out of plastic and secure it in place by a collar above and below hard to see is the sheet of a 0.010" aluminun I double back taped to the mast to distibute the load and act as a bearing surface.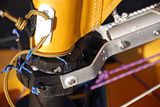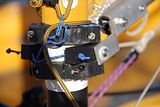 Shown is the mainsheet bridal used to get the main sheet more vertical so it does not influence the outhaul
Shown is detail of mainsheet to sail attachment this is how the tigers are doing it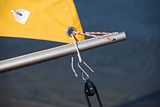 This is the detail of the 4 to one cascading boomvang assembly in the future I will copy the cam cleat on the furler on the port side of the boat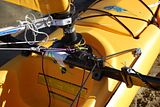 Shown in the following pictures is the outhaul system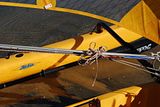 So far the boom has worked for me I can still furl the sail and pedal.
I would be very interested to hear from other improvments which can be made
Mike