I bought a Lowrance Elite4-DSi fishfinder/chart plotter, plus a Navionics Silver MicroSD card, which includes the whole coast of Australia (to 10 metres depth).
This is mounted on a RAM mount on the rail, with extensions to bring it closer to my old eyes, with a bungee cord taking some of the weight.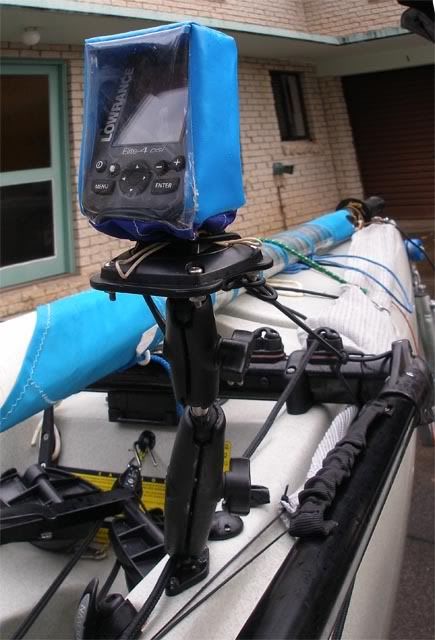 I have since ditched the cover, as I found it too difficult to see past the extra reflections caused by the plastic cover, and have reverted to a taller version of my "kitchen canister" spray shield, which effectively protects the unit from high-pressure spray when an aka meets the bow wave
_________________
Tony Stott
2012 Tandem Island "SIC EM"