Sand Island in Swansea Channel NSW
Heaven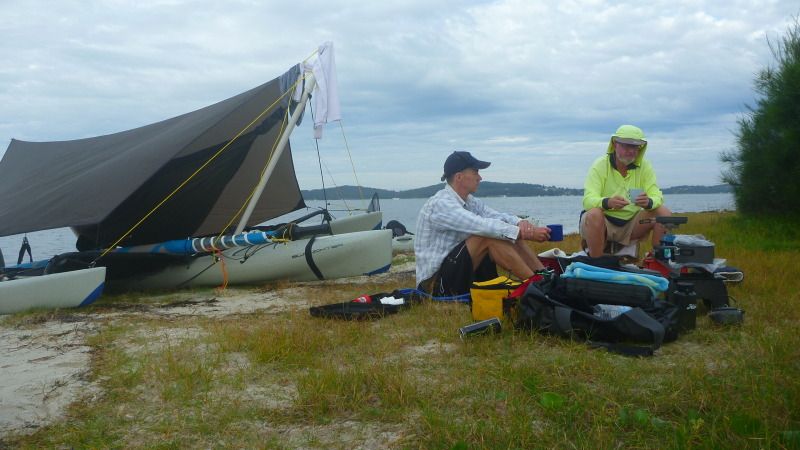 Home Sweet Home
Howz this. I was camping solo on Sand Island the night and I rang my mate just to tell him what I was doing and mentioned to him that I had run out of gas. 6:30 the next morning I gets awakened with a knock on the hatch and a fresh supply of gas. Before I knew it, sausages, scrambled eggs and fried tomatoes. What a mate.
For me, this is what the Hobie is all about.
_________________
Don't take life too seriously................it ain't permanent.