Wow!
Those shiny trailex trailers are nice looking but I can't imagine that they are worth $1200...
I'm proud of my very ugly but very cheap craigslist trailer. I spent $125 on the trailer, $200 for the cradles (bought with the boat and got a slight discount), the wood was laying around the house but say $100, and $30 for the pipe.
and
with the boat on it: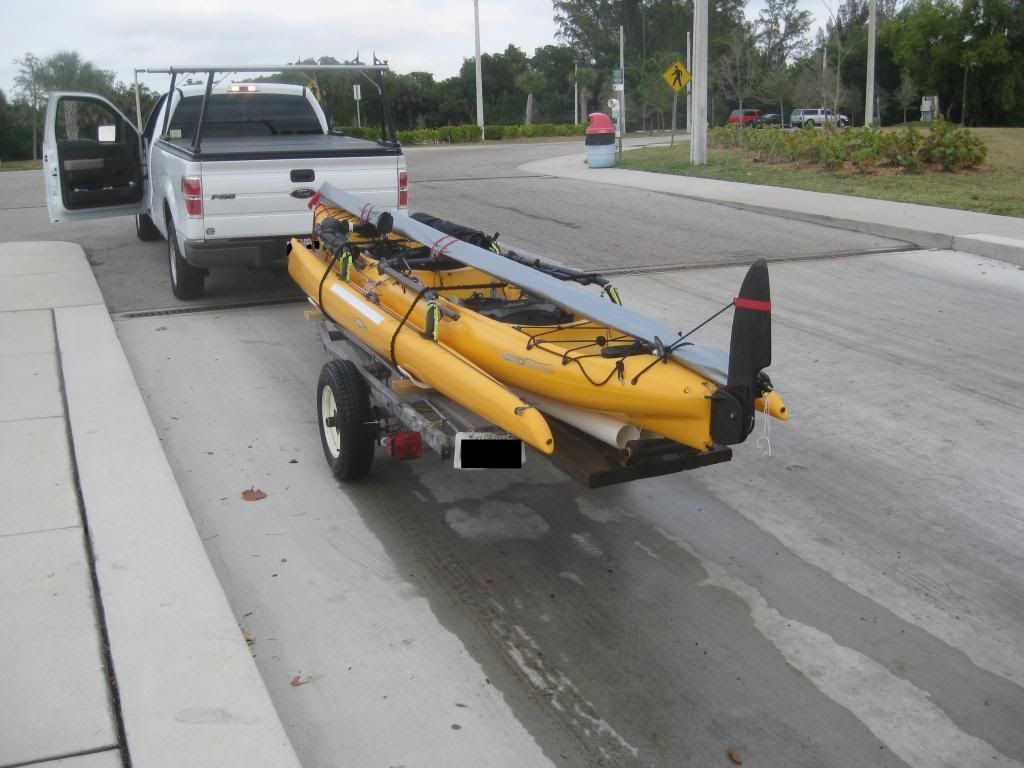 and
the deck is made from 3 2x8 rough cut pt lumber
the pipe is 4" schedule 20 and was slightly to large. i carefully heated and melted the pipe till it was the ideal height.
it has 14" rims and 24" diameter tires with bearing buddies already installed.
i need to reduce the number of leafs in the springs, it was originally used to haul sail boat 10x heavier than mine.
it took me about a hour to mount the cradles the first time with what was lying around, and about four hours once i decided what i wanted. the deck is great, i never get my feet wet when launching or retrieving the boat.
cheers!
j
on a side note: i did have the cradles mounted to the racks on the truck once. loading the TI that high up is TOUGH. Bought the trailer after the first outing