Hi all!
As of late April myself, my partner and two children start living and slowly travelling in our converted bus. The bus "Romen II" pulls a trailer with our car and tools ect and the TI on top.
I copied the car topping cradles and made a set out of wood for the trailer, after seeing the idea on here I am now storing the akas on top of the hull instead of beside like done when car topping.
My biggest concern was loading and unloading the TI off the trailer, it is so easy! I have the akas in place on top have the whole thing strapped to the car, reverse up as if loading the car, stop and simply unstrap it and slide it from the car to the rack. Unloading is just as simple, I just have to strap the hull so it won't slide when I drive down the ramps. I am in the process of tweaking the whole thing to allow safe storage of the sail and mast. Once it is all sorted the canvas shop will be making a sock to protect the whole thing.
This is where the car is stopped on the ramps.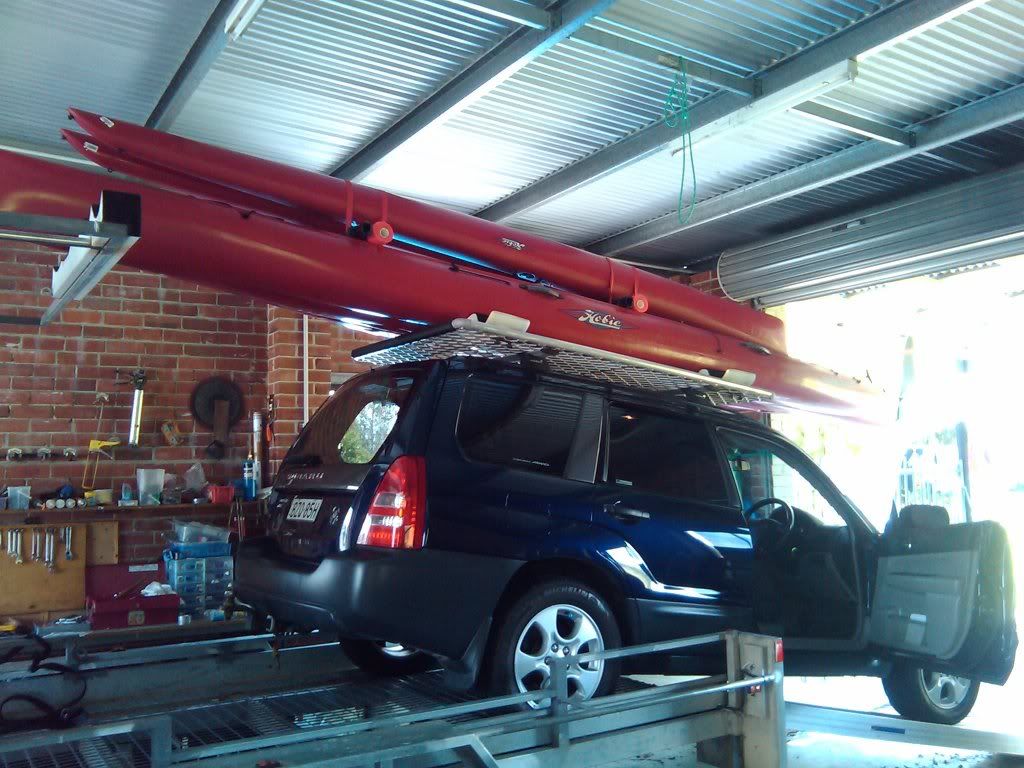 Sliding the TI onto the cradle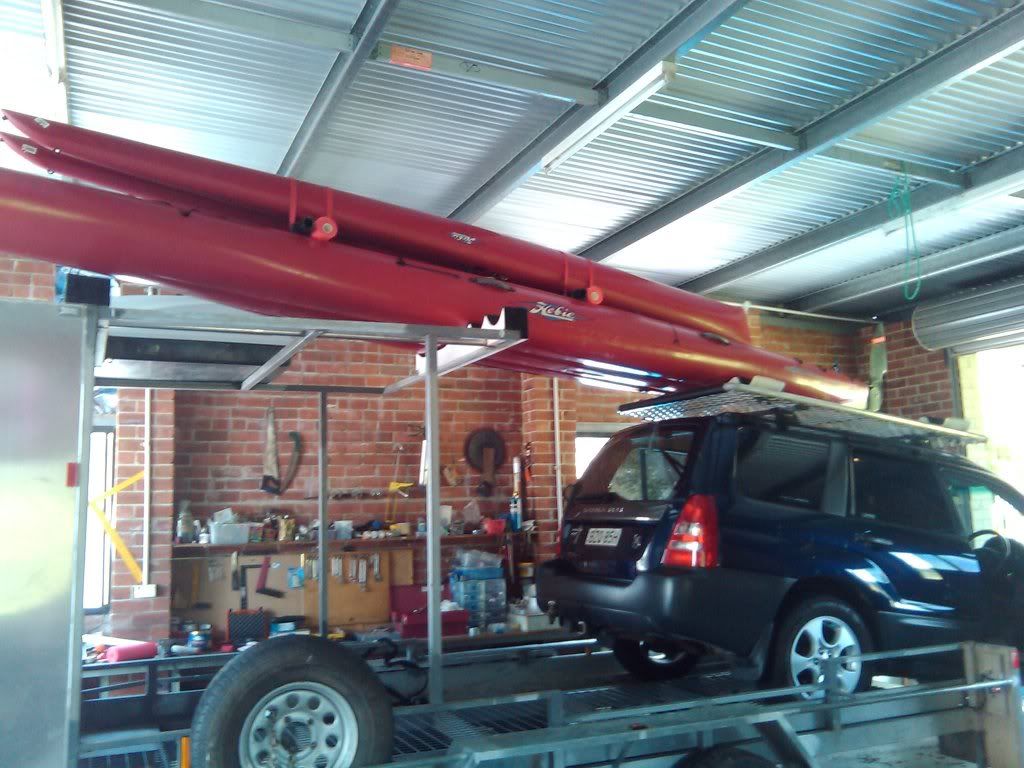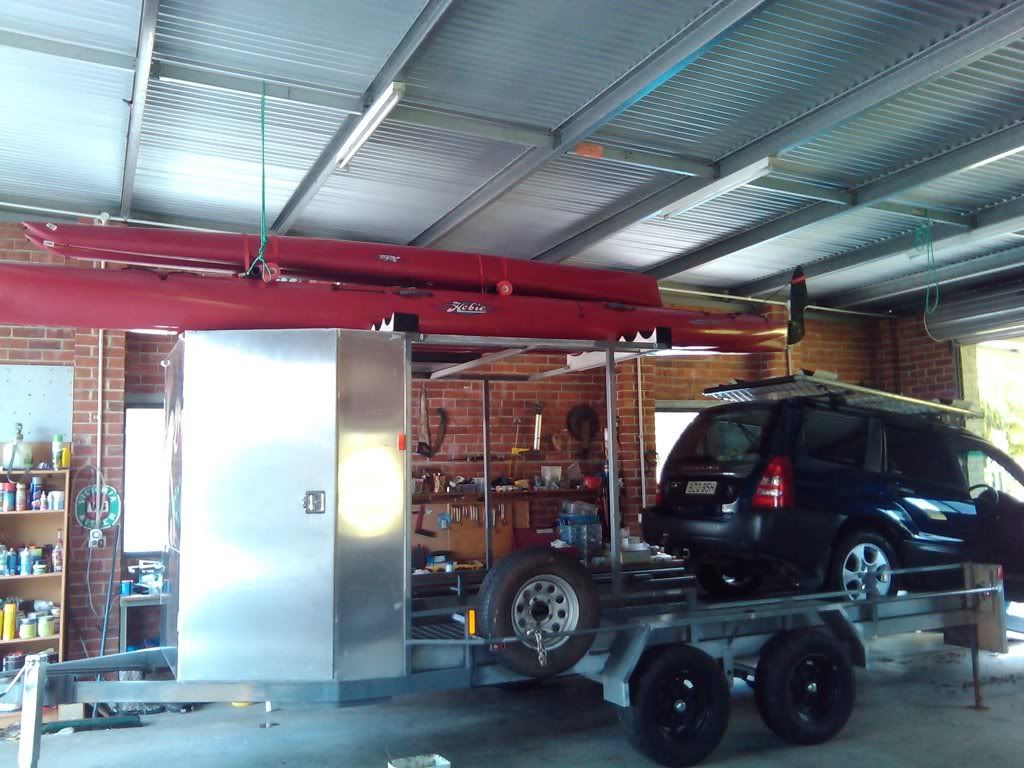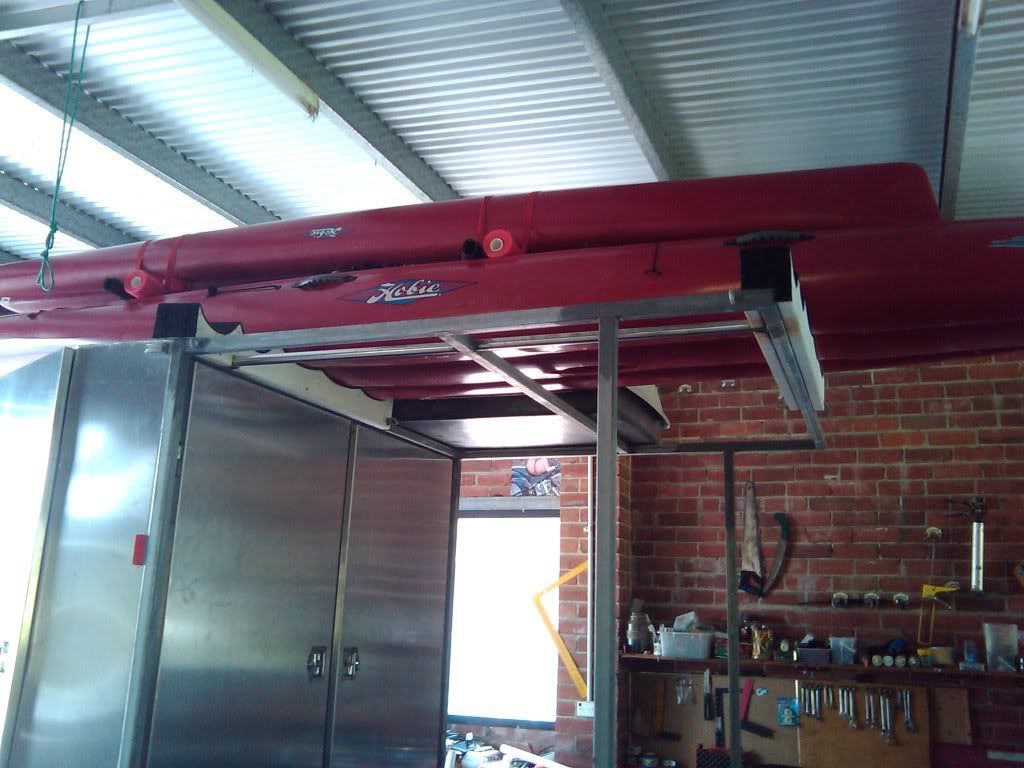 Thought I would share!!!!