I had the pleasure of testing out the Hobie Mirage Tandem Island at ACK demo days for the weekend. Saturday was a much windy day. I testing the TI out on the lake, there was not much difference in operating the TI on the water compared to the AI it was very similar. The Ti sail is 90 sq ft compared to the AI sail that is 57.5 sq ft.
The day way windy and if felt like I had to work a bit more work while sailing. I had to adjust to wind direction, furling and opening the sail back up. That would be normal also in the AI too.
What I did love about the 2012 TI is that the dagger board is built into the bottom hull area and the control for that is on the right side of your arm rest. Pull up to unlock and push forward to place the dagger board down and do the opposite to retract it back in.
On that day I did notice with the dagger board on the down position, I can feel the kayak lock its self into a straight forward movement. I thought that was very cool because I never sailed my AI with the dagger board in, I thought it was kind of a hassle to bring it with me when I had my AI, but I am loving that the dagger board is built in on the TI.
On Sunday I sailed back on the TI this time with another full grown adult that weight around 190lbs to 200lbs, and my weight was about 180lbs. To my surprise the kayak floated extremely well as if I did not have another person on it. The TI stayed up very buoyant.
The weight limit on the TI is 600lbs. I also noticed that while there was no wind we both where sitting down peddling the mirage drive that comes fitted with turbo fins. We made a nice wake behind us, and did not even break a sweat because with both of us peddling we did not need to use as much energy compared to just one person peddling.
One other cool note on the TI is, in the back seating area that person would be dry, and on windy conditions the front seating area will get most of the wet spray. This could be a very dry ride if you're going solo and sitting in the back seat.
Over all I enjoyed the TI very much it makes for a very great tandem experience with someone and I am sure it will be a very good fishing platform for me and one other.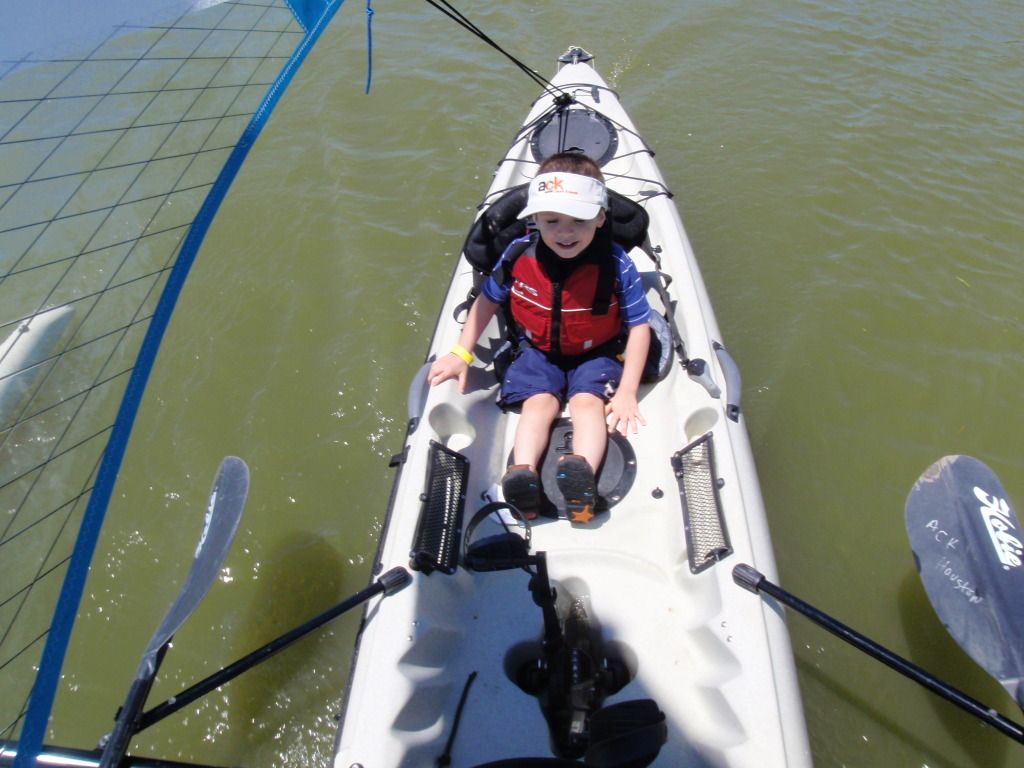 Having a blast in the Hobie Tandem baby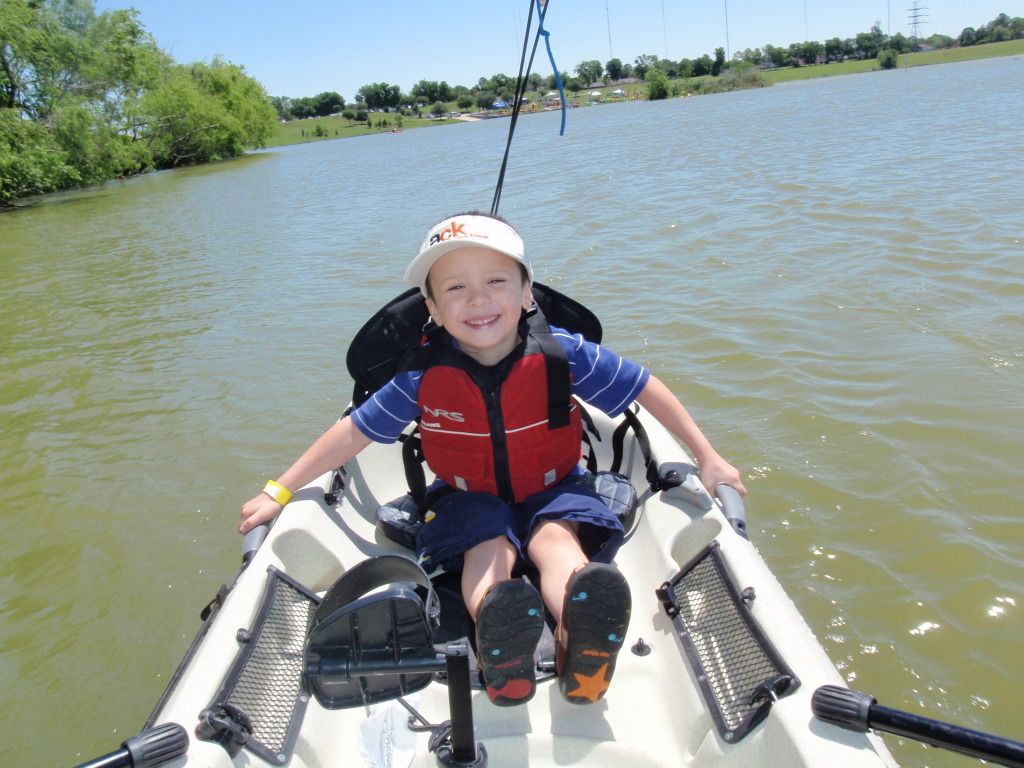 Promoting Good Health, Offshore kayak Fishing, and just plain old Fun!
http://www.adventureislanders.com