My dealer said it would be okay to plug the leak and keep using the boat until a new hull arrives. With light winds predicted today, I just couldn't resist getting on the water. So...
Original condition:
A little plastic welding: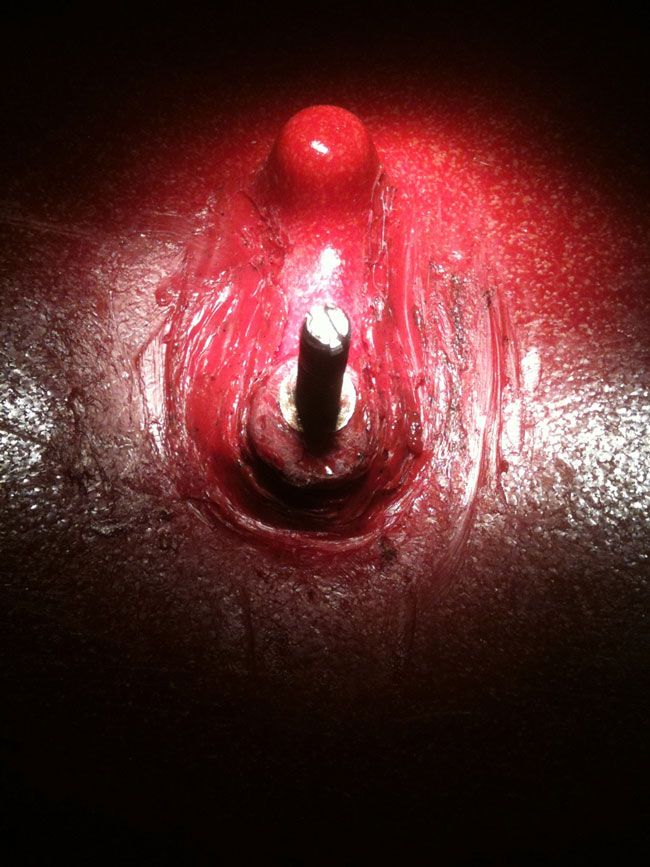 So, very light winds but after two hours, not a single drop of water in the boat. Not sure how the overall structural integrity of the hull is, but for now, at least I don't have to worry about filling up with water.
Also took the Drift HD170 out and took a short video. Taken on the very lowest resolution and further reduced for Youtube size limits. But it's crystal clear and rather sharp on a large screen TV. I really like this camera. Microphone was mounted on camera, next time I'll move the mic up into the cockpit.
http://www.youtube.com/watch?v=RvKbPZ3smQ8