I got to swap my TI for davew's AI for about 20 minutes last week, and was more struck by the similarities rather than the differences. My impression was greatly affected by moving from my raised TI "captain's chair" to the snug low seating position of the AI, and was surprised to discover my elbows were getting wet (no neanderthal jokes please!
), and in turn dave remarked about how dryer he was with the extra freeboard of the TI, but sailing side by side, both Islands behaved like twins whatever the wind gave us.
Earlier, in our own Islands, we had a lot of windward work, and davew seemed to be have a slight edge on me; whether this was my 40kg extra weight sitting in the front seat, or his 3 years' experience in his Island I couldn't say, but we are talking about one boat length after a 150 metre tack. Here is the track of most of our all-day sail.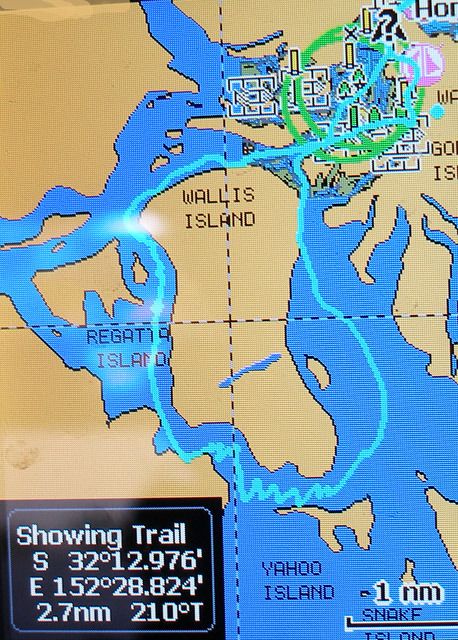 _________________
Tony Stott
2012 Tandem Island "SIC EM"