One of my local Island buddies, Barry Beech, has come up with a clever way to make car-topping his AI easier. He adds two pieces of pipe to each upright on the trolley, with the middle one slipping over the upright, and another thinner one fitting inside this extension. So the trolley is now high enough that when he lifts the bow to the vehicle roof, the stern is clear of the ground.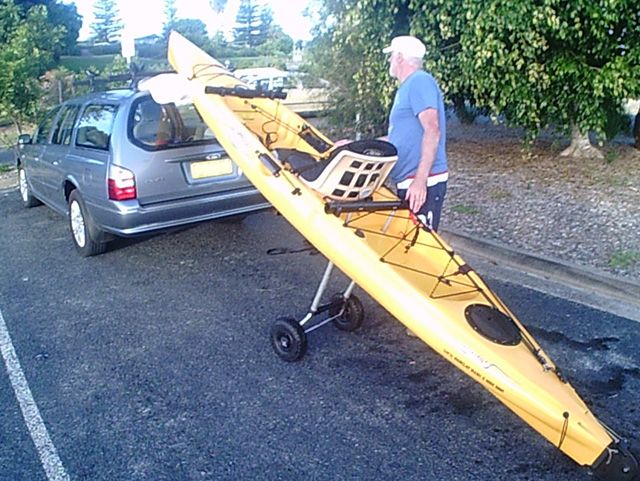 Once he pushes the bow forward on the roof, the trolley falls out of the scuppers, and comes apart.
Here Barry gathers the bits together. Also note the PVC tubes he fits over the mast to prevent the tie-downs damaging the sail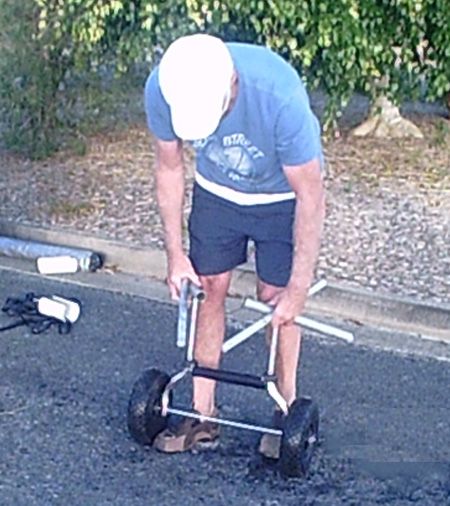 _________________
Tony Stott
2012 Tandem Island "SIC EM"