With an offshore wind, we decided against heading out to find whales, but they found us! Three humpbacks took time-out from their southern migration to Antarctica to come into our bay for some R&R and play.
We got the full performance, with tail slaps, breeching, swimming on their sides, hoisting a fin in the air etc. Three times I had to move out of the way (local regulations restrict whale-watchers to 100 metres minimum distance, but the whales can't read) etc, and they gamboled around for over 45 minutes, in 50-60 feet of water.
Typically, my little sports camera was not too effective, but here is a frame from the 3Gb of HD video I captured.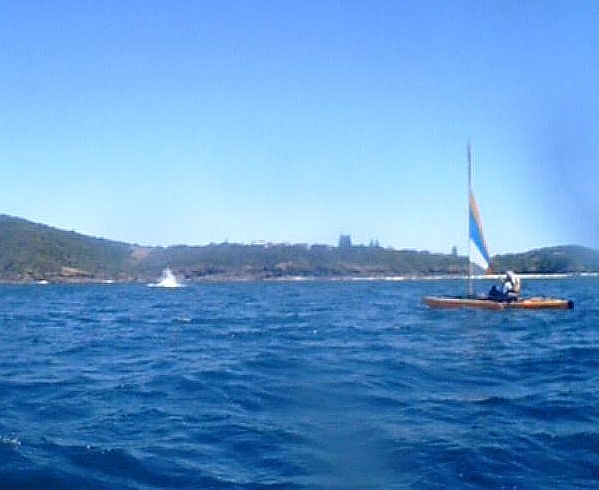 Luckily this is just the start of the season!
_________________
Tony Stott
2012 Tandem Island "SIC EM"